Yuki Tsunoda's very 'Un-Japanese' first Formula-1 Season
Yuki Tsunoda ended his first Formula 1 season on a career high achieving P4 in Abu Dhabi. Simply by points and Grand Prix performances he was the 2021 "rookie of the year" beating Formula 2 champion's Mick Schumacher and Nikita Mazepin for the title. Yet, Yuki Tsunoda's first Formula 1 campaign leaves doubts on his future in Formula 1 and 2022 will prove crucial for the talented driver from Japan.
It seems a trademark of Yuki Tsunoda's short racing career: Start strong, finish strong while showing frequent struggles and inconsistencies through-out the season.
Already, in Formula 2 he showed his enormous talent as F2 rookie in the first few races. He followed this by a long drought of lackluster performances through mid-season whilst finishing on a high with almost snapping away 2nd rank from Callum Ilott in the last race of his first Formula 2 season. The 2019 F2 championship was won by fellow F1 rookie Mick Schumacher.
In his first Formula 1 season, Yuki Tsunoda experienced a similar pattern with having a dream start at the Bahrain Grand Prix immediately scoring his first F1 points for P9. This is something that both fellow rookies Schumacher and Mazepin have yet to achieve.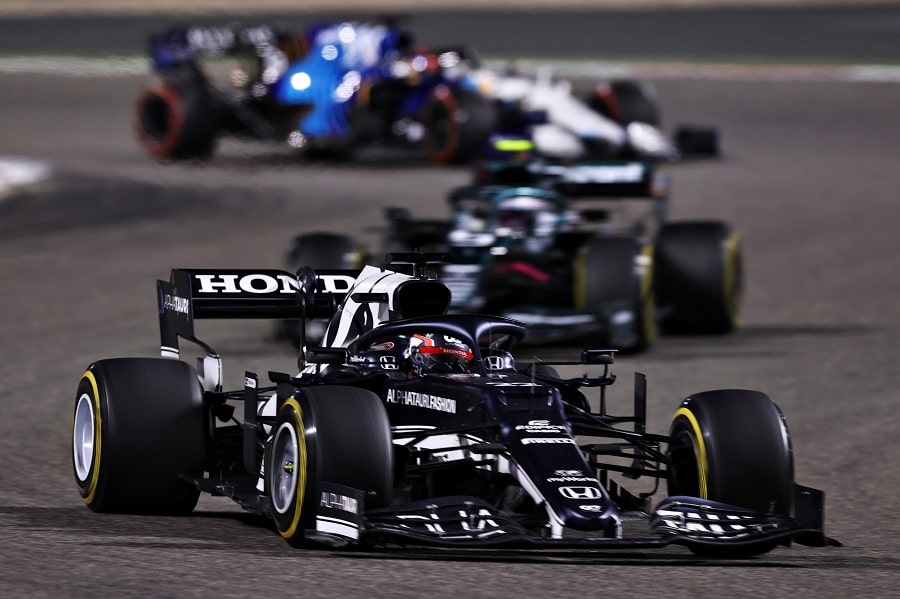 His race performances in Bahrain have received widespread 'laudatio' from fans and F1 veterans alike. Referring to Scuderia AlphaTauri's team radio in Bahrain: "P9! You did a fantastic race!, …we are going to have fun this year!" This statement might have been a bit preconceived as the following races proved why top-teams usually don't put rookies in their cockpits.
A Series of Rookie Mistakes
The Grand Prix that followed tested not only the driver's mental state but the entire teams mental state as well. This was also shown particular to that of his mentor, team-principal and primary patron Franz Tost, whom if he had more hair left, would have counted plenty of more grey hairs.
In Imola, Tsunoda crashed his AT02 in qualifying, and Paul Ricard in Q1, and again in Baku. Although, on that occasion he had reached Q3 for the first time. In total Tsunoda dropped out in Q1 eight times, something which never happened to his teammate Pierre Gasly.
His race performances were equally frustrating. In Imola, Tsunoda was on a good path to recover from his horrific qualifying performances. On the way to scoring his next points in rainy conditions, he tried to over-take then 6-times world champion Lewis Hamilton and immediately crashed his car into the barrier. Apparently, he underestimated the slippery conditions off-the racing line. For this he received a "s***-storm" from both Dr. Helmut Marko and Franz Tost. This is something that began happening more often throughout the season than his both boss and disciple had wished for.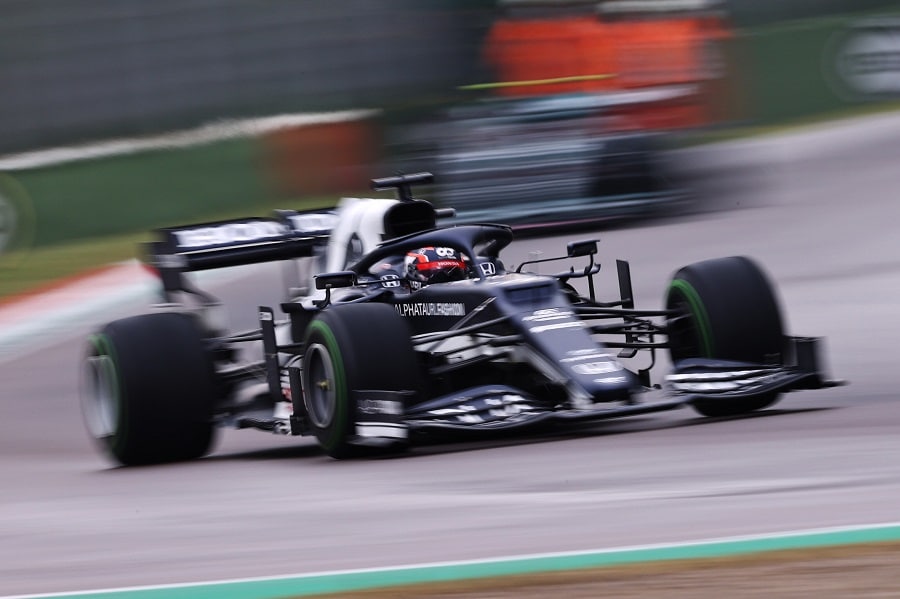 And rightly so, considering that the 2021 AT02 performed so well right from the season start as his team-mate Pierre Gasly demonstrated to vividly throughout the season. SAT was able to compete with teams such as McLaren or Alpine for the 4th place in the constructor's championship, a never seen performance from Scuderia AlphaTauri (formerly known as Scuderia Toro Rosso) in its long F1 history. Thus, Tsunoda's rookie mistakes were even more painful for the team.
Tsunoda's Critics gain Traction
However, these weren't the only critics of Yuki Tsunoda. None other than David Coulthard was "dumbfounded" that Yuki Tsunoda kept his seat in his F1 rookie season let alone getting a second chance for 2022.
Tsunoda himself became self-critical in Monza ahead of the Italian Grand Prix: "The first half of the season was quite inconsistent, so also from my side, I was a bit surprised I'll be staying for next year," he told reporters "Because I just keep crashing and spend lots of money for the team."
This however, left Coulthard dumbfounded as he digested Tsunoda's self-criticism on Channel 4, "What planet is he from? I think he should pack his little bag and go home now because that is not the voice of a racing driver."
Making it worse were Yuki Tsunoda's frequent outbursts on open radio which not only caused embarrassing moments for the team, but his fans back home in Japan. Blaming everyone and everything and going as far as to suggest that his own team is as fault, a step that went clearly too far for former World-Champion Jenson Button:
"I think he's got to control his anger a little bit, teams don't like it when you talk out like that." "He needs to control that if he wants to stay in this sport, especially with (team boss) Franz (Tost.)", Jeson Button said on Sky Sports television during the Spanish Grand Prix referring to these outbursts.
Yuki Tsunoda openly displayed a character trade that is frowned upon in the land of the rising sun, causing him and his team to "lose face." – a cardinal sin in Japan and very 'un-Japanese,' indeed.
The Road to Recovery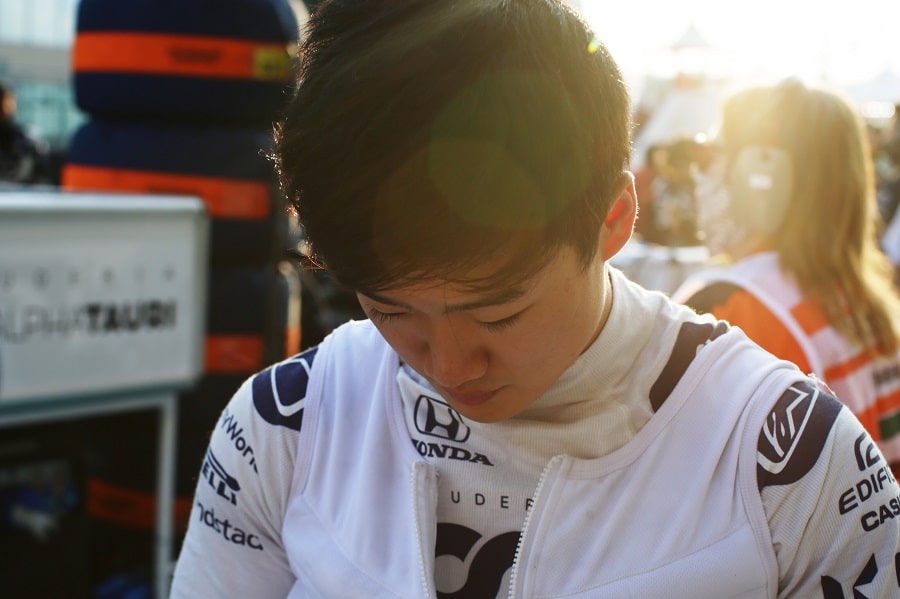 The self-criticism and talks behind closed doors seemed to do the trick. Like that of a movie montage where the hero undergoes a miracle transformation through extensive training and blood-inflicting drills, Yuki Tsunoda and his team around him took drastic measures.
First, Tsunoda was ordered to move from Milton Keynes in the UK to Faenza, Italy, so he could spend more time with the AlphaTauri team instead of playing Playstation and ordering Uber Eats each day. "The move helped me in terms of preparation," Tsunoda said, as quoted by Autosprint. Tsunoda also stated: "before I came to Italy I was just a lazy bastard. After practice I would go straight to my house, turn on the PlayStation 5 and play all day, just trying to have fun".
The daily schedule in Faenza looked very different indeed from those in Milton Keynes. On the menu, several hours of physical training each day, followed by visits to the factory, cart training, simulator training and most importantly, English lessons, something that many Japanese drivers and students through-out Japan must struggle with.
His season began to improve later in the year through the guidance of one of his predecessors at the team. This was shown through Alexander Albon and the unyielding confidence in him from his team Principal Franz Tost: "I don't see anyone as an alternative to Yuki." Tsunoda repaid this trust in kind towards the end of the season scoring points in several Grand Prix. This included Baku where he scored P7, and scoring P4 in Abu Dhabi with brilliant overtake on Valtteri Bottas in the final lap, and outqualifying Pierre Gasly for the first time in 2021.
As Tsunoda's qualifying and race performances improved over the latter races, the doubts of him remaining in Formula 1 subsided.
2022 – A decisive Year for Tsunoda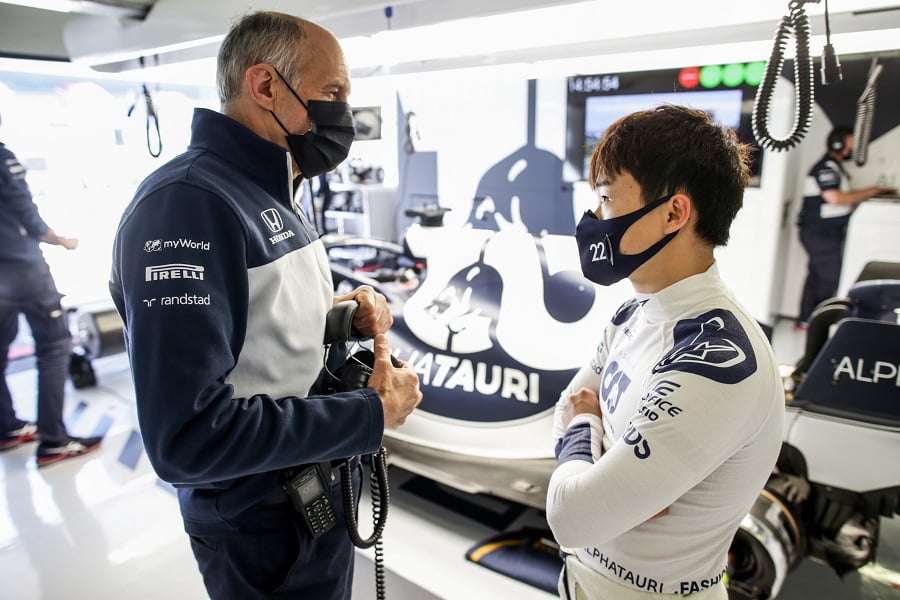 However, doubts remain within the Red Bull family and beyond as the number of critical voices have steadily increased inside and off the paddocks. Simply showing a few strong performances at the beginning and at the end of a season is not enough to stay in Formula 1, as the patience of key-protector Franz Tost can't last forever.
On the bright side, Yuki Tsunoda is still master of his own fate and he can proof critics wrong in his second season in 2022. He already proofed his race pace, his raw talent, his skills for over-taking and defending against several F1 Word-Champions.
And the best, the solution to Tsunoda's lackluster performance in 2021 is as simple as it is obvious: Qualifying consistency while avoiding unforced errors! With this simple formula to success, he won't lose face and repay the trust given to him by his sensei – Franz Tost.
Yuki Tsunoda's Score Card
Beat team mate in qualifying: 1/20
Beat team mate in race : 3/16
Races finished: 18/22
Points: 32