Leonardo Dicaprio and Quentin Tarantino in Japan for Once Upon a Time in Hollywood
Once Upon a Time in Hollywood, dir. Quentin Tarantino – 8.5/10
Once Upon a Time in Hollywood was one of the few blockbuster movies in 2019 to make it to Tokyo for a red-carpet event. The movie is distributed and promoted by Sony Pictures Japan, and they didn't spare any expense to provide a big show for the waiting journalists and the many Japanese fans in late August 2019.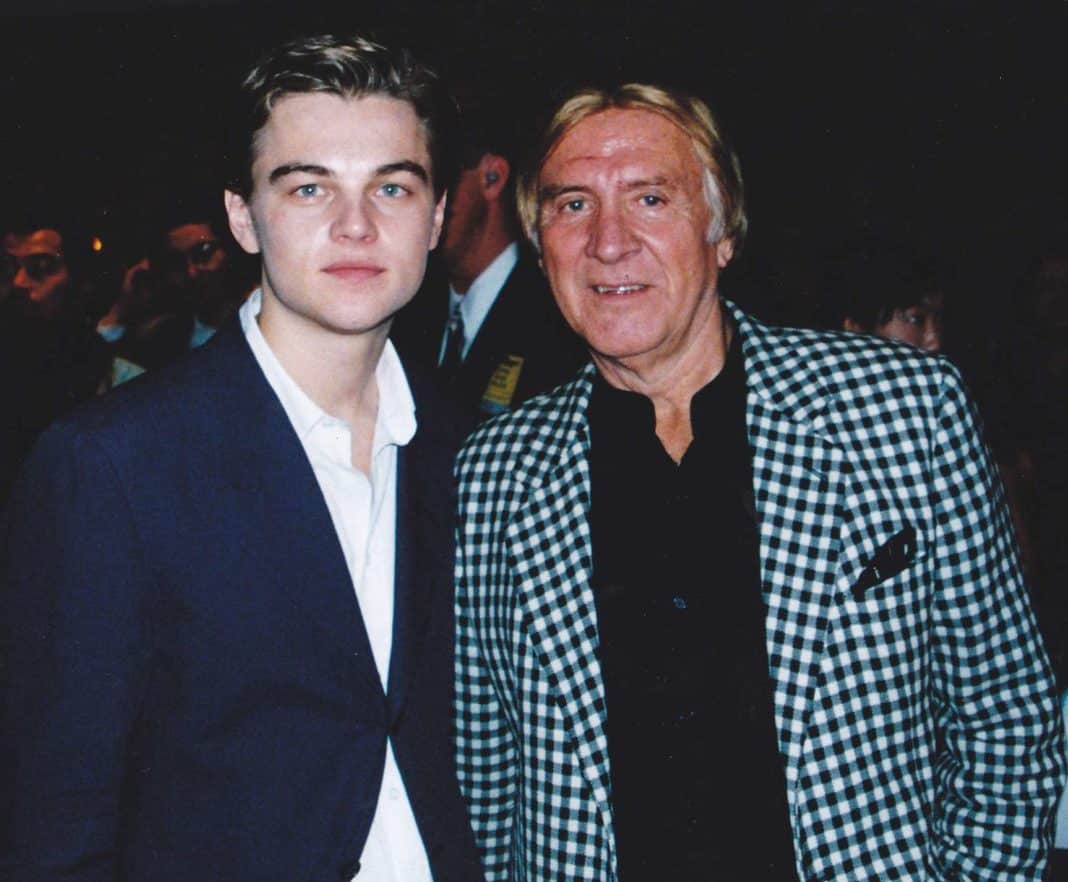 We were able to meet and greet both Quentin Tarantino and Leonardo DiCaprio in the city they both love and adore – Tokyo.
Recall, Tarantino got his inspiration for shooting a scene in Kill Bill 1 from one of the most famous Japanese restaurants in Tokyo – Gonpachi. And DiCaprio enjoyed many nights out at the LEX with Bill Hersey, surrounded by young western models.
>> Billie Eilish Coming to Japan<<
Aside from being their favorite city, there's another reason the duo made the long trek from Hollywood to Tokyo.
Japan is still a very important market in Asia when it comes to distribution, merchandise, and cinema ticket sales.
The two attended the Japan premiere together with producer Shannon McIntosh at Tokyo Midtown Hibiya.
"Arigato! It's amazing to be back here in Tokyo. I've come for two decades now and this is the greatest fans in the world. You are all so incredibly supportive of my films. I'm so happy to present 'Once Upon a Time in Hollywood' to all of you. I hope you'll love it. Thank you for having me again," Leo, 44, greeted the crowd.
"Domo arigato! Thank you, everybody, for coming out to our big Tokyo premiere. I'm very happy to be back here. Thank you so much for making me feel as welcome as you have since my career started," Tarantino followed up greeting his fans.
Obviously, both were proud to present their latest Hollywood success in Japan. Among its various accolades, the American Film Institute and the National Board of Review chose Once Upon a Time in Hollywood as one of the top ten films of 2019.
It received 10 nominations at the 92nd Academy Awards, including Best Picture, and won Best Supporting Actor (Brad Pitt) and Best Production Design. It also won Best Motion Picture – Musical or Comedy at the 77th Golden Globe Awards.
So let's see what all the fuzz was about.
Movie Review:
There are two Quentin Tarantinos: the ultraviolent auteur who packs his films with characters in love with their own voices, sparring within fractured narratives, storylines and character developments largely secondary to gimmicky callbacks and soliloquies.
It is sort of a shame that this is the Tarantino we know best–notwithstanding how good Django Unchained and Kill Bill are. But there's another Tarantino, capable of producing a subtler film such as Jackie Brown.
And thank the cinematic gods, he's back.



Once Upon a Time in Hollywood is Tarantino's most mature film to date. It's also one of his most difficult to watch. It's slow-burning, riven with a sense of menace and deeply concerned with people, not a story.
In late 60s Hollywood, Rick Dalton (DiCaprio) faces a slow decline into obscurity as wholesome Americana gives way to a new world of hippie cults, spaghetti westerns and an altogether more complex take on masculinity.
More About
His loyal sidekick and stunt double, Cliff Booth ( Pitt) – when not flinging Bruce Li into cars (yes, really) – navigates a world of transient employment, underage seductresses and horse-borne cultists squatting on ranches.
As the two wend their way into the 70s, California luxuriates in sun-soaked decadence – one inhabited by the immensely likable Sharon Tate (Margot Robbie in an endlessly charming form) and Charles Manson's knife-wielding Family.
All of this is wrapped up in a package that is Tarantino's best. DiCaprio is at his best as the complex, oddly vulnerable lead; Pitt seems to have a portal inside him channeling the spirits of stuntmen's past straight from Valhalla.
His portrayal of the lugubrious, charming, wayward Cliff is so convincing. Though she's barely in it, Robbie steals the show. Her Tate, much like the real one, is charming, vaguely childlike and altogether lovely, which adds to the sinister undertones of the piece.
If you know how Tate's life ended, then you know how this movie will, too. Or do you? Remember, this is Tarantino – the man who killed Vincent Vega on a toilet seat. So, you know, anything goes.
Go see it, and settle in for the ride. We guarantee it's worth it.