Valentine's Day Love from Park Hyatt
Park Hyatt Tokyo has done it again.
With Valentine's Day just around the corner, coming up with one-of-a-kind gift ideas can be a real challenge a tad bit overwhelming especially when you're presented with so many options to choose from. But luckily, Park Hyatt Tokyo was able to come up with the perfect gift to give to your loved ones with their newest romantic creations.
See also: The Most Luxurious Hotels in Tokyo
Sure, the usual chocolates and bouquet of flowers are a good start and a true classic, but you can always go the extra mile by giving a well-thought-out present like Park Hyatt Tokyo's Valentine Chocolates and White Day Sweets from Pastry Boutique.
From the mind of Park Hyatt Tokyo's newly-appointed Executive Pastry Chef Julien Perrinet, five luxurious and all the more delicious creations were born.
Each of these five creations is truly unique and have their own edge, character, and flavor profile that it makes you want to get your hands on each piece so you can try them all.
* The first creation is called Pink Bliss (3,900 Yen for 13cm and 780 Yen for 6cm), which is an elegant mousse cake inspired by Park Hyatt Tokyo's flower arrangements and adorned with edible flowers and chocolate.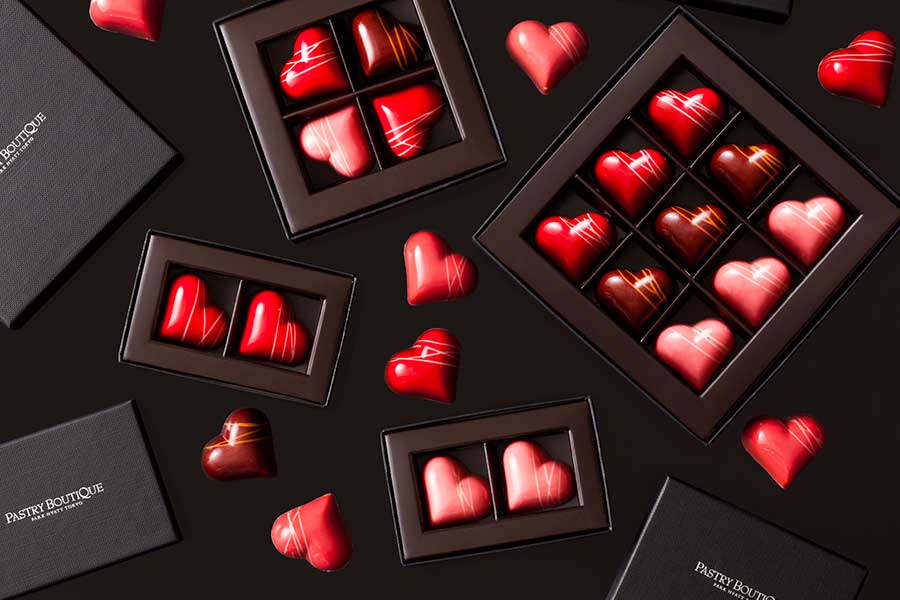 * Next is called Valentine Hearts (3,000 Yen for 9 pieces, 1,350 Yen for 4 pieces, and 680 Yen for 2 pieces), which comes with three exciting flavors like the Strawberry Valrhona chocolate with red currant ganache, pink raspberry and cherry chocolate, and lastly, a rich combination of caramel and coffee.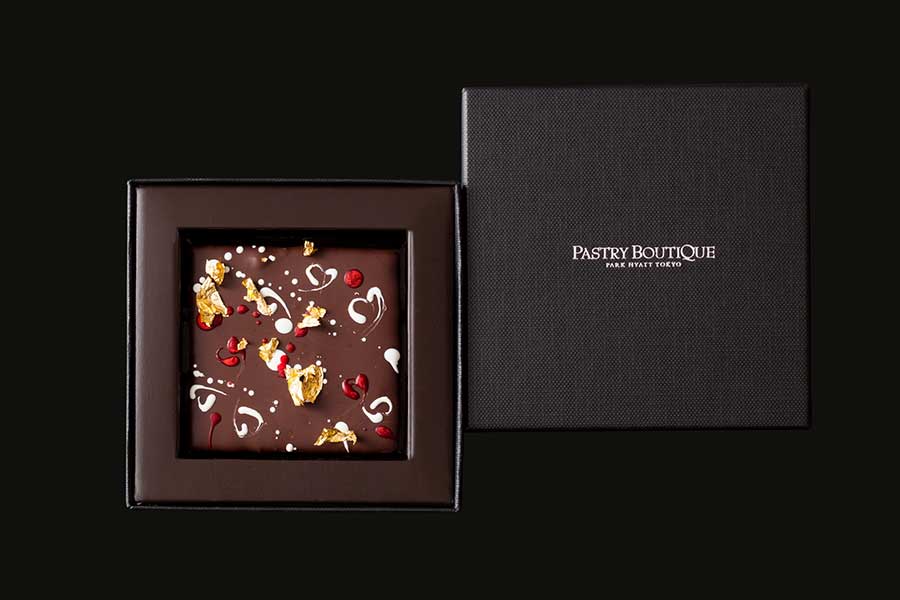 * Third on the line is the Chocolate Tablet (1,800 Yen for a 6cm x 6cm bar), which truly looks like a modern work of art. The tablet is filled with a combination of almond and hazelnut gianduja, which gives it the right amount of earthy sweetness.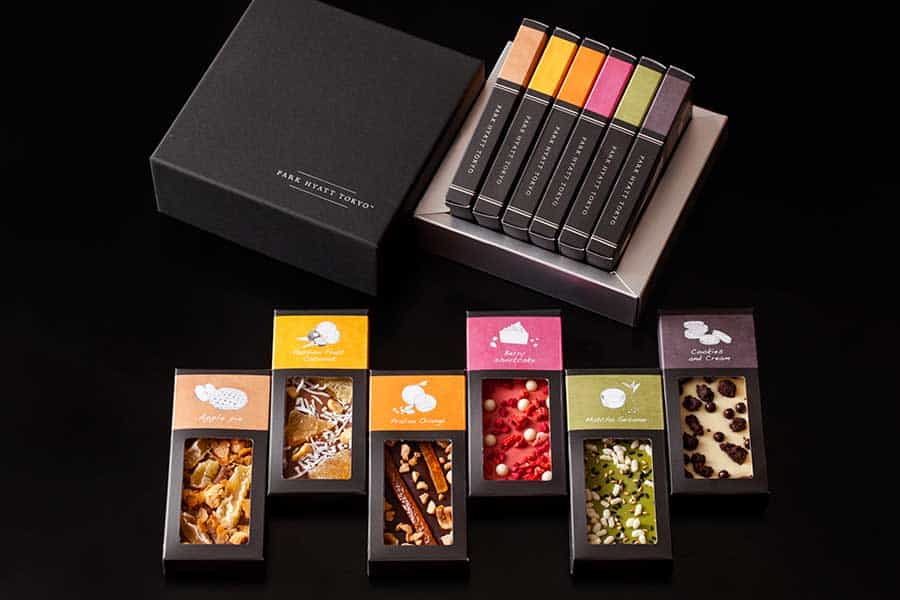 * The Chocolate Bar Collection (4,200 yen for 1 box with 6 varieties, 11cm x 5cm) is the 4th creation on the list with six creative and mouth-watering flavors to choose from: Berry Shortcake Bar, Passion Fruit and Coconut Bar, Cookies and Cream Bar, Praline and Orange Bar, Apple Pie Bar and lastly, the Matcha Sesame Bar.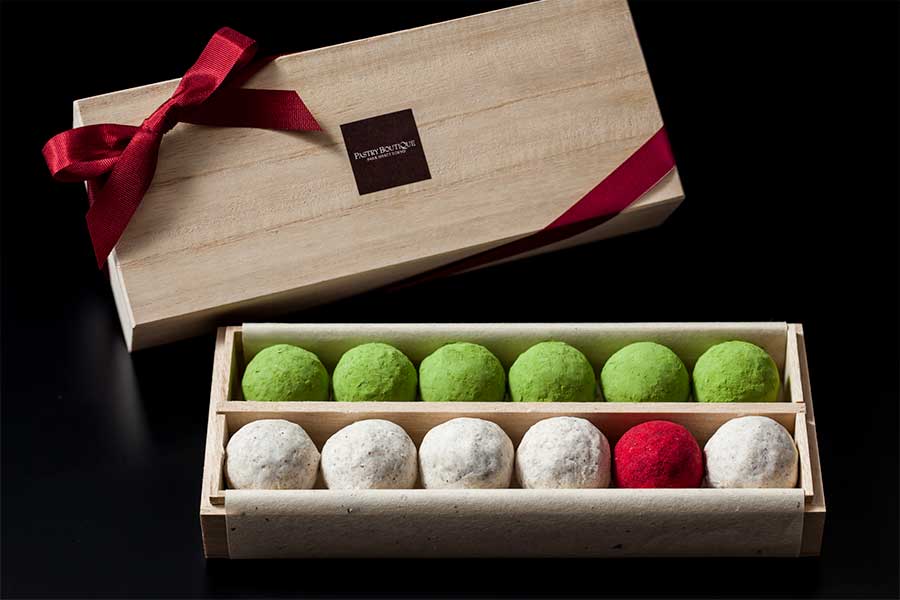 * Last but definitely not least is the Japanese Tea Truffles (3,200 Yen for 12 pieces, 3 flavors) which reflects the traditional taste of Japan, and completes Park Hyatt Tokyo's Valentine's Day Chocolates. Flavor combinations like caramel and matcha, yuzu and sesame, and a tangy raspberry highlight the unique blend of flavors of Japanese tradition.
Park Hyatt Tokyo's Valentine's Day Chocolates will be available starting on February 1, 2021 (Monday) to March 14, 2021 (Sunday).
*Pink Bliss will be available from February 1, 2021, to February 14, 2021, only.
For more information visit their website: Park Hyatt Tokyo
For reservations and inquiries, please contact Delicatessen 1F 03-5323-3635