Les Couleurs en Jeu – Hermès Japan in beautiful Colors
The Le Forum art space of the Hermès Foundation became the exhibition space for Julio LePerc's first solo exhibition in Japan. Entitled "Les Couleurs en Jeu" or "Colors at Stake", his works will remain on display starting from August 13 to November 30.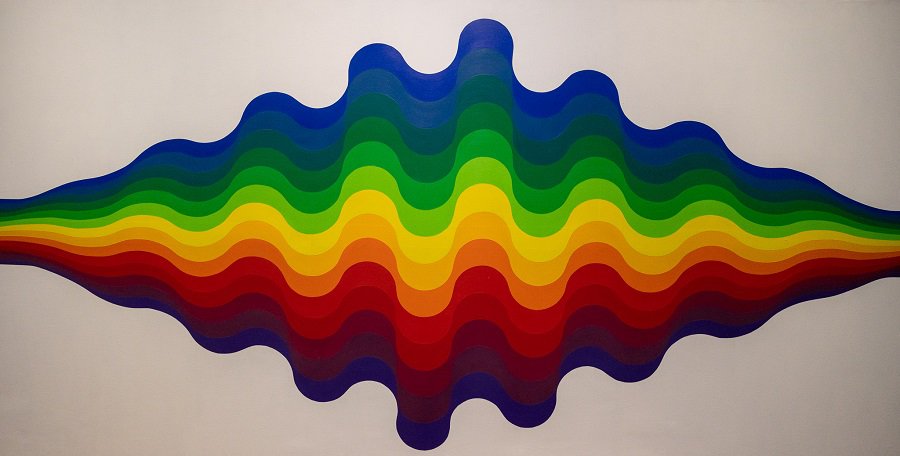 Born in 1928, the Argentinian-born artist has lived in France since 1958. Le Parc attended the Escuela de Bellas Artes in Buenos Aires in 1943 where he became interested in Arte Concreto-Invencion and the Spaziliasmo movement. While an entire generation of Latin American artists was advocating the figurative ideals of Mexican muralists, Le Parc was more interested in geometrical abstract paintings and bold colors. In 1960, he became acquainted with Victor Vasarely along with his fellow artist friends, Francois Morellet, Francisco Sobrino, Yvaral, and others. Together, they formed the Groupe de Recherche d'Art Visuel (GRAV), an artist collective that advocated against the mystification of the solitary artist, favoring instead the audience's active participation through the use of optokinetic forms.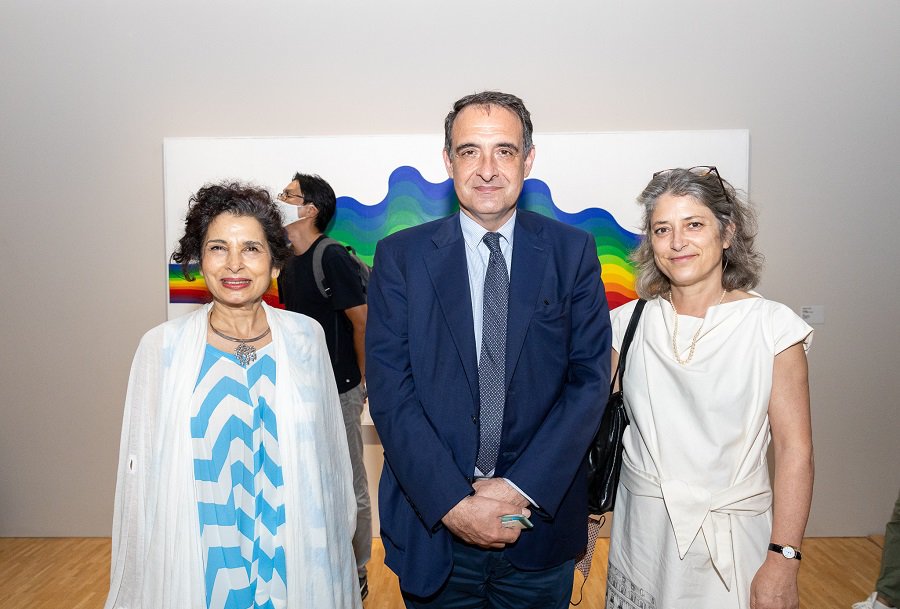 Le Parc is particularly interested in opening up new relationships between the art object and the viewer, whereby the visitor is no longer a passive, dependent observer. Exploring repetition, rotation, and effects of contrast and variation, Julio Le Parc's work touches the viewer with a range of sensations: from vibrating images to the vertigo of the infinite, to the playful experience of movement.
"Les Couleurs en Jeu", offers a rich immersion in his decade-spanning oeuvre by bringing together early paintings with emblematic series such as La Longue Marche and the Lames réfléchissantes, as well as with suspended mobiles, another significant aspect of the work of this major figure of contemporary art.
This exhibition, which will be Le Parc's first solo exhibition in Japan, is vivid proof of his undeniable contribution of more than 70 years to the world of art. Please enjoy the encounter with LePerc, who is still energetically producing at the age of 92.
For more information please visit: Hermes Japan