Commemorating the 140th Anniversary of Serbia-Japan Friendship
Serbia and Japan have a long history of friendly exchanges, and last year marked the 140th anniversary of their friendship. As one of the commemorative events, painter Shiryu Okabe donated his work to the Embassy of Serbia in Japan.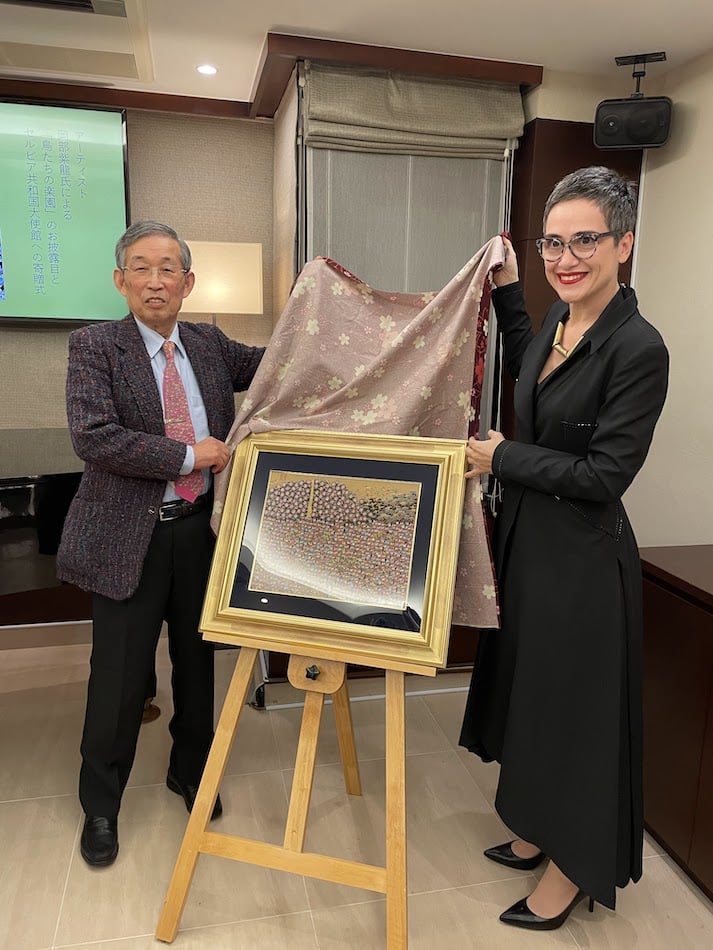 Shiryu Okabe is an artist who established "Dyed float painting" using Japanese delicate hand-painting and dyeing techniques.
This time, the work "Paradise of Birds" was donated to Ambassador Kovač by the artist himself. This work is by no means a large one. However, the moment the cloth that covered the work was removed during the donation ceremony, the atmosphere of the room changed.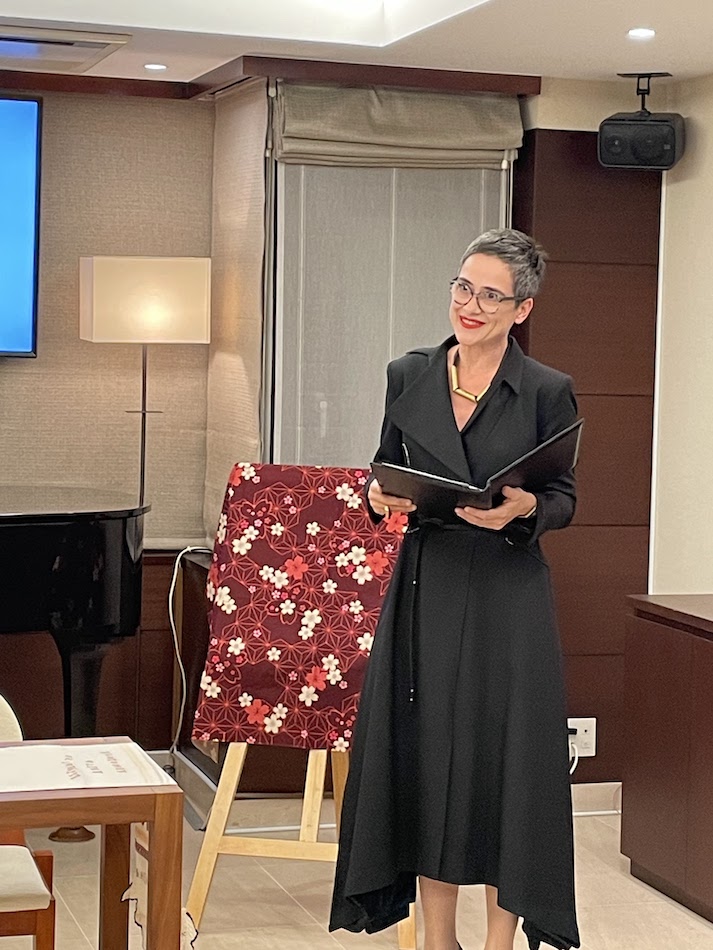 Ambassador Aleksandra Kovač said, "I believe that Shiryu Okabe's unique artistic expression in this 'Paradise of Birds' will decorate the embassy and become a symbol of friendship between Serbia and Japan," and expressed his gratitude.
People involved in friendship between Serbia and Japan were invited to this donation ceremony, and we were able to enjoy authentic Serbian cuisine prepared by the embassy's chef along with delicious Serbian wine.
Ambassador Kovač, who studied Japanese at university, entertained guests and related parties in fluent Japanese, and everyone enjoyed the friendly, beautiful atmosphere unique to the Serbian Embassy.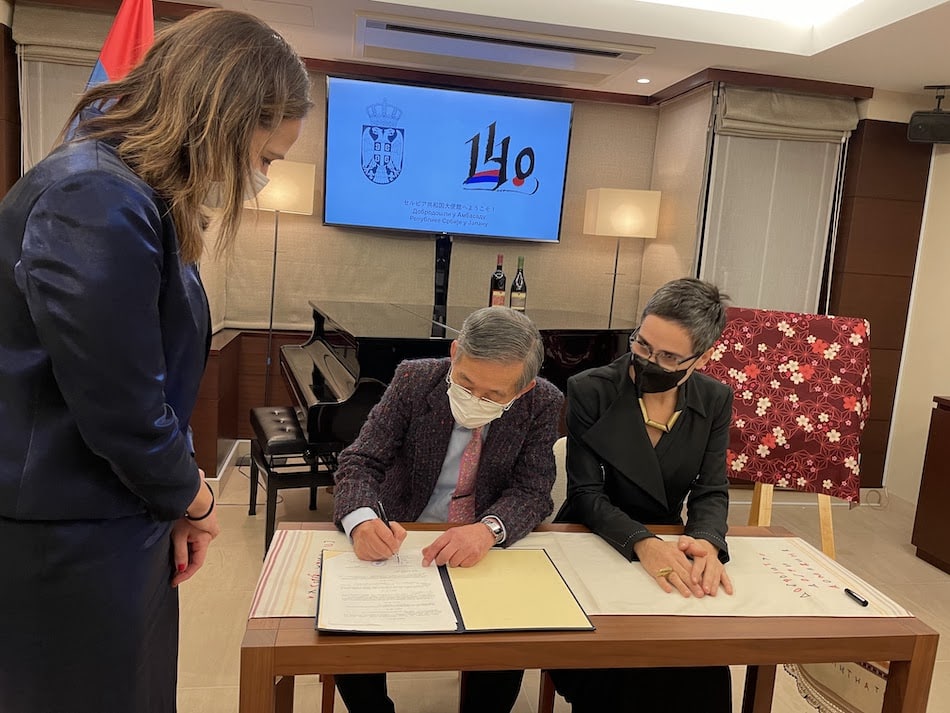 Read also,