AWAAJ bazaar at the Angola Embassy 2022
On April 20, the annual AWAAJ Bazaar was held at the grand hall at the Embassy of the Republic of Angola. The African Ambassadors' Association (President: Mrs. Nompumelelo Abu-Basutu, the Spouse of the Zimbabwe Ambassador to Japan) is active in communicating the cultures of African countries.
This bazaar once again brought together the ambassadors' wives of African countries to display and sell local specialties and handicrafts. Goods with passionate African prints, beautiful Tunisian glass-work, tiles, animal print table napkins, and many other products with excellent design and favored by Japanese people were on sale.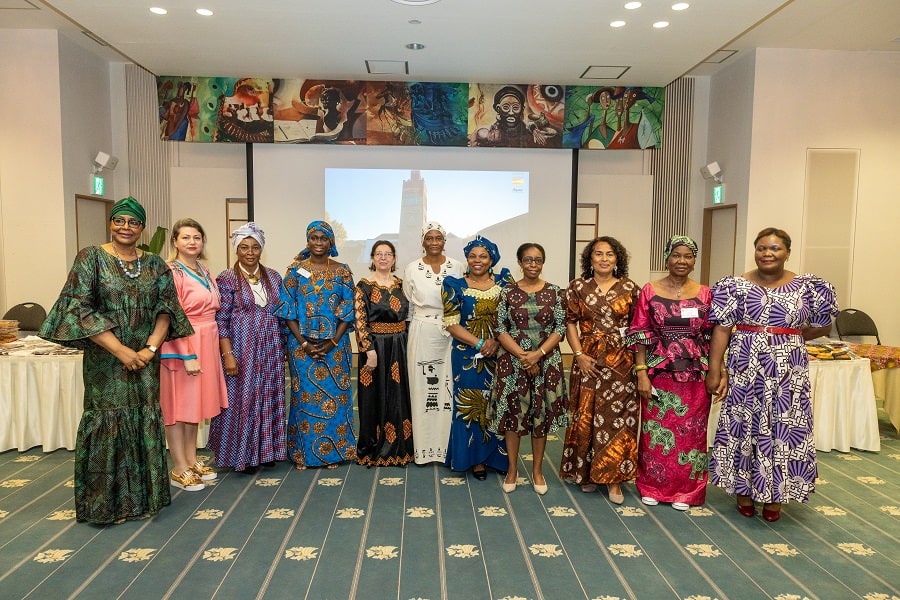 The funds raised from this bazaar will be distributed to each country and used for women and children in need respectively.
In addition, the NCAF – Ladies' Friendship Association for Africa and the Middle East (President: Nachiko Koike) and the Social Welfare Corporation Youth Welfare Center (President: Asako Arafune) also exhibited booths and sold many handmade goods. Among them, products such as hand-knitted sweaters were very popular and caught the eye the many guests that attended this lively event.
At the NCAF, women from various African and Arab nations have inspiring exchanges and enjoy activities together such as learning Japanese, knitting, cooking, etc. On occasions, members enjoy excursions and half-day outings. A large-scale bazaar is also held every two years in fall to convey the cultures and charm of Africa and the Middle East to Japan.
If you are interested in these activities, please visit the following site: http://wfc.or.jp/
Read more
Festival Latino Americano 2021 Charity Bazaar– Mexican Embassy