Festival Latino Americano 2021 Charity Bazaar– Mexican Embassy
H.E. Ms. Melba Pria, Ambassador of Mexico to Japan, went all out to host this year's Latin American Bazaar held at the premises of the Mexican embassy.
In the heart of Japan's government quarters near Nagatachō the event was blessed with perfect weather conditions. Blue skies, a wonderful autumn sun, and a light breeze at ca. 20 degrees Celsius.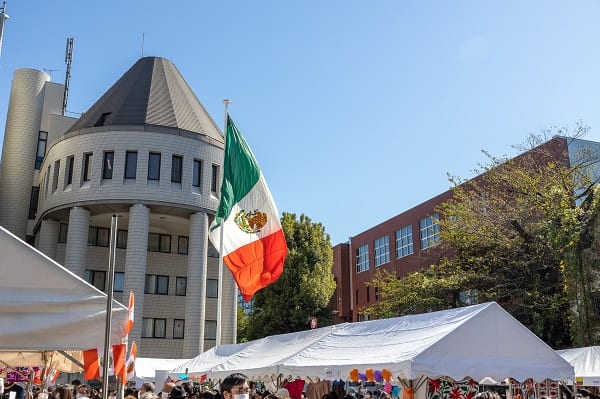 As is a tradition H.I.H. Princess Hitachi, Honorary President of the Nippon-Latin American Ladies' Association, would usually do the ribbon cutting. Unfortunately, she could not attend this year – she sent her best regards and warm wishes to the whole community.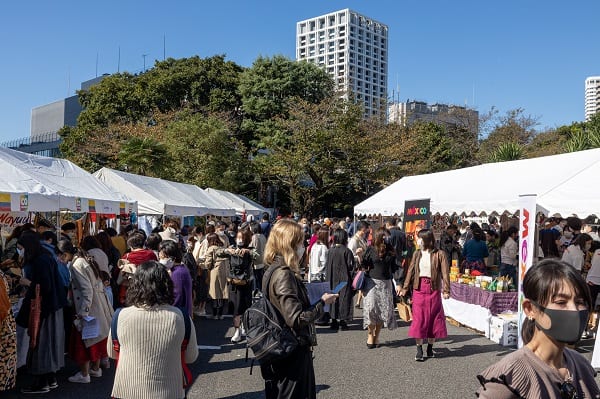 Visitors were already lining up way before the official opening time at 10 a.m. as they were eager to shop for local goods and enjoy the local dishes from each country.
This year, 15 countries participated that included the countries of the Caribbean. Each country had a colorful booth selling an amazing variety of handicrafts, jewelry, and fashion. There were many volunteers and embassy staff supporting the sales efforts and assisting visitors in finding gifts for family and friends. Many wore the national dress of the country they represented.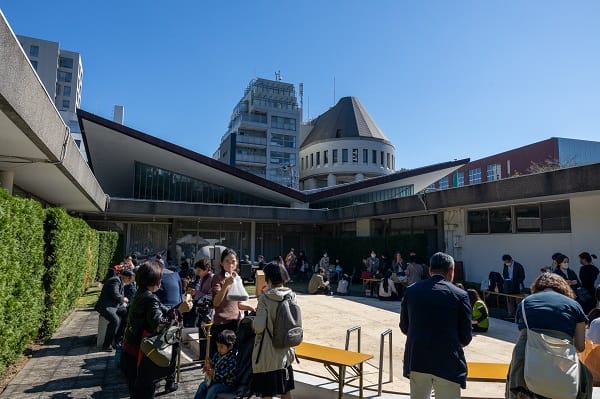 Most had food outlets at a dedicated section of the Mexican embassy serving homemade specialties of their country. As you can imagine, a long line was building up quickly which saw its peak during lunchtime that almost reached back to the entrance of the Embassy.
A huge success for all involved. A wonderful event, held in the spirit of friendship and cultural exchange. Congratulations to Ambassador Pria, her entire staff, and all the participating countries and their volunteers.
Contact: Japan-Latin America Women's Association
Tel/Fax: 042-541-7353
>>Read: Arabic Food Bazaar 2021<<