Jelena Konchar Visits Japan From Serbia for Mezzo-Soprano Concert
In 2021/2022, Novi Sad, Serbia, was elected European Capital of Culture, and it hosted all kinds of cultural events for the entire year. Novi Sad is the capital of Vojvodina Province, located just north of the capital Belgrade, and the second-largest city in Serbia. This year, Jelena Konchar, a Serbian diva and mezzo-soprano from Novi Sad, will visit Japan.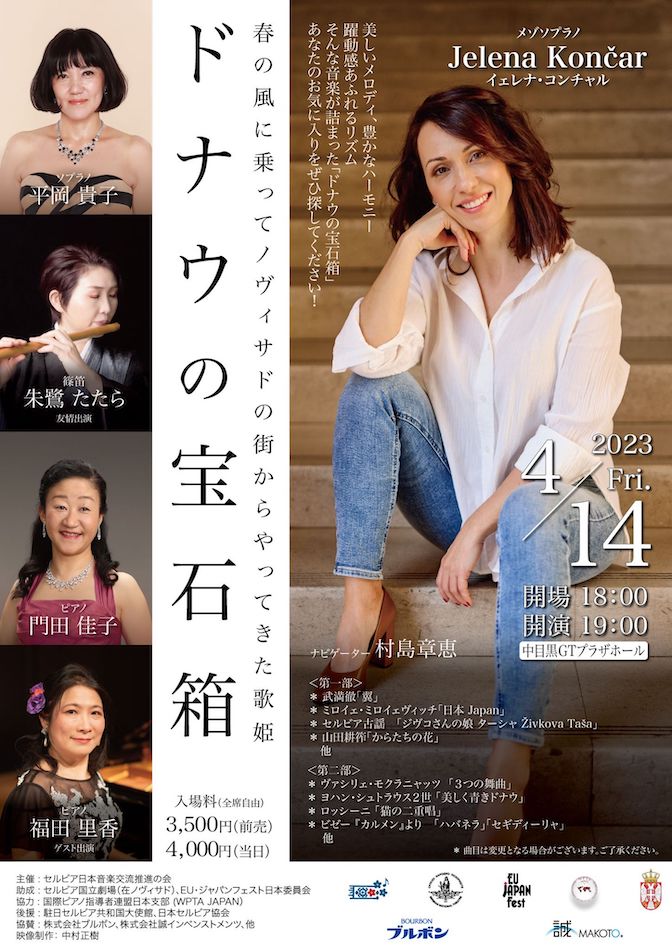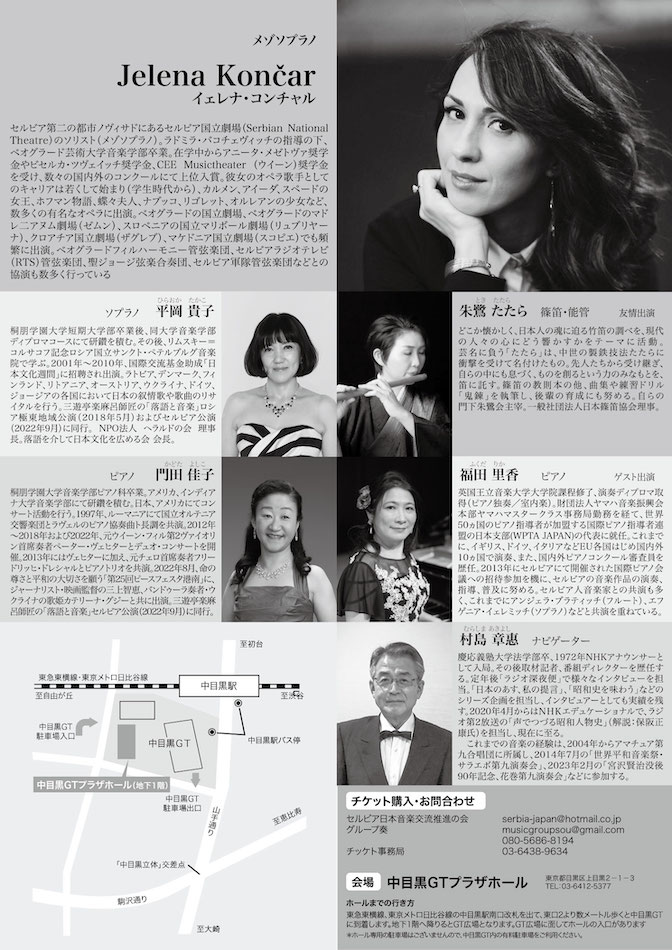 Jelena Konchar is currently Principal Mezzo-Soprano at the Serbian National Theater in Novi Sad. Even before graduating from the Faculty of Music, Belgrade University of the Arts, Jelena Konchar won numerous domestic and international competitions, after which she performed at many famous operas.
In addition to her work at the Serbian National Theatre, she has also performed at the National Theater in Belgrade, the Madrenianum Theater in Belgrade (Zemun), the National Maribor Theater in Slovenia (Ljubljana), the Croatian National Theater (Zagreb), and the Macedonian National Theater (Skopje). She is a diva representing Serbia!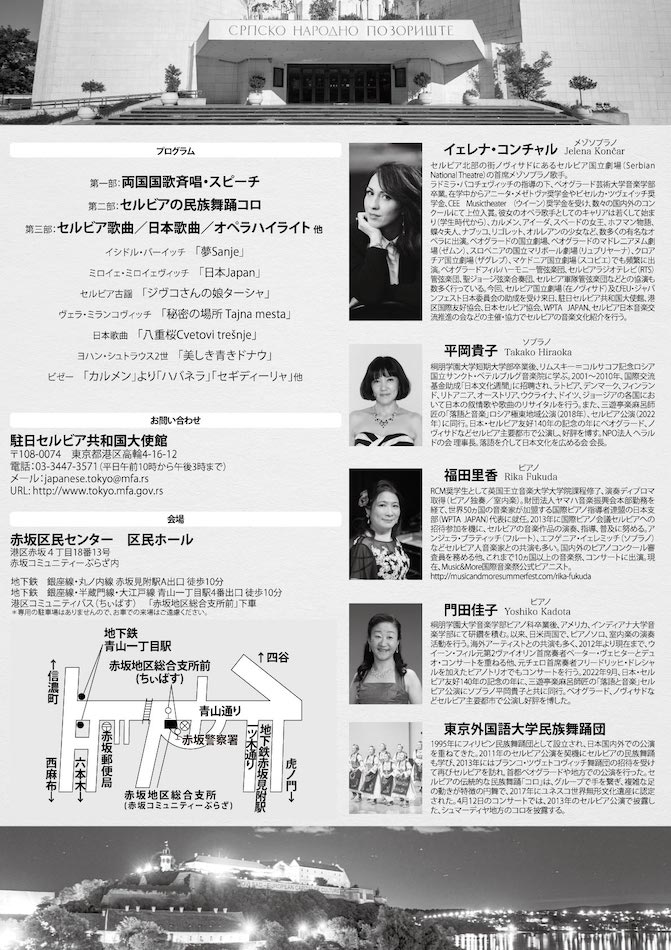 The schedule for her concerts in Tokyo:
(1) Bouquet of music from Serbia to you ~Ties between the two countries deepened through art~
Date: April 12, 2023 (Wednesday) 18:00 – 20:00
Venue: Akasaka Civic Center 3F Civic Hall
Contact: Unlimited concerts with a monthly flat-rate Compass
300 people can enter on the day on a first-come, first-served basis, all seats are unreserved
*Preschoolers may not enter
Organizer: Embassy of the Republic of Serbia in Japan
(2) Danube Jewel Box ~ Diva who came from Novi Sad on the spring breeze ~
Date: April 14, 2023 (Fri) 19:00
Location: Nakameguro GT Plaza Hall Time
Price (All unreserved seats) Advance ticket 3,500 yen: Same-day ticket 4,000 yen
Contact information: Serbian Japan Music Exchange Promotion Association
Phone: 090-1845-3545
Read also,