Ginza MAISON HERMÈS Le Forum"A Quiet Sun" by Kazuna Taguchi
A solo exhibition "A Quiet Sun" by artist Kazuna Taguchi (born 1979 in Tokyo), who is based in Vienna, Austria, will be held at Maison Hermès in Ginza. 
Kazuna Taguchi (born 1979 in Tokyo) is an artist currently based in Vienna, Austria. After graduating from the Department of Painting, Tokyo University of the Arts, she earned her doctorate in the Graduate School of Fine Arts, and in 2010 she received the Goshima Memorial Culture Award for New Artist. She has been active in her activities, including solo and group exhibitions in Asia and Europe.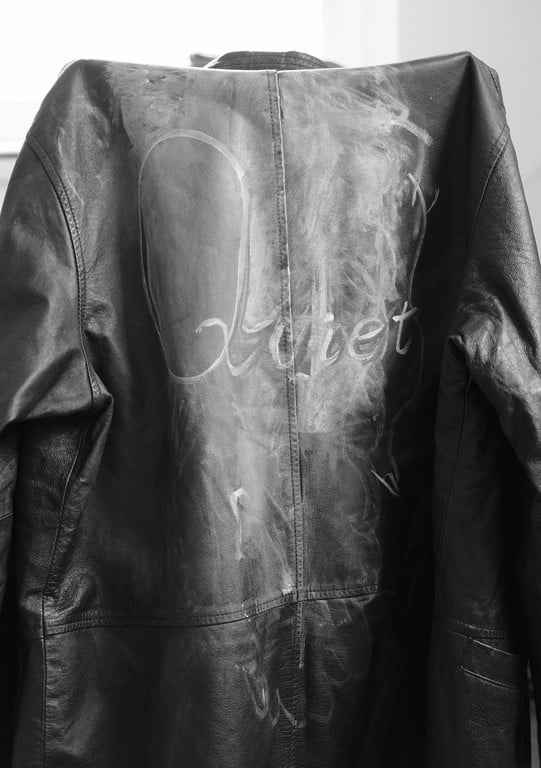 She continues her work in which Taguchi seeks to discover metaphysical beings such as time and space through her multi-structured monochrome works.
For example, a work created through a multi-layered procedure, such as taking a picture or sculpture created by oneself with multiple exposures, drawing an oil drawing on a printed photographic paper, and taking a picture again, is a photograph, but it is a photograph. You can find a horizon similar to a painting that takes a long time to go to the canvas.
Her Taguchi works also often include references to her past works of art and the application of existing images such as her anonymous found photographs and magazines. Her gestures of trying to read the symbols from her past images collected by her are also influenced by Abi Warburg's (1866-1929) "Munemoschne Atlas". From the multiple timelines and body fragments in those images, the artist scoops out the signs of a constellational space that creates memory, sometimes repairs it, and sometimes into his own work, in order to bring in moderation and chance. And get lost again.
"A Quiet Sun"
will be organized using the works created for this exhibition and the found photos collected by Taguchi. Mythical and anonymous memories come from the various physical gestures and tactile sensations that live in gelatin silver. A bold and delicate exhibition method that discovers architecture, arranges spaces, and gives layers while using the strong natural light that overflows in the gallery as it is is also an attempt to interpret Taguchi's awareness of problems in photography from different angles. .. What kind of light stripes are found when the body (corpus) of photography forms an image that is easy to move in the overflowing sun?
My concern and question at the same time is why the found photos I collect are so attractive. "Eurydice's Eye" is an image that is based on the image of myth and is mixed with the premonition of reality, and has a more improvised and multi-layered structure than previous works. The process of discovering, repairing, and repairing found photos seems to be heading for the same space from a different point than my production process, which I create from scratch. To think about this exhibition is to think about the space where my interests intersect.

From the note of Kazuna Taguchi "A Quiet Sun"
Period: June 17th (Friday) -September 30th (Friday), 2022 * Scheduled
Opening hours: Mon-Sat 11: 00–20:00 (Admission is until 19:30)
Sunday 11: 00–19: 00 (admission is until 18:30)
* The gallery is basically based on the business of the Ginza store.
* The opening date and time are subject to change without notice. We will inform you from
on here.
Closed days: Irregular holidays
Admission: Free
Venue: Ginza Maison Hermes Forum 8th and 9th floors
(5-4-1 Ginza, Chuo-ku TEL 03-3569-3300)
Organizer: Hermes Foundation
【Read More】