Swedish Embassy National Day – A Celebration of Two Anniversaries
This year is particularly important for Sweden. Five hundred years ago, on June 6, 1523, Gustav I (Duke Gustav Vasa) was elected king. During his reign, Sweden laid the foundation for a strong central government that would develop over the centuries. This year also marks the 50th anniversary of the accession to the throne of His Majesty King Carl XVI Gustaf.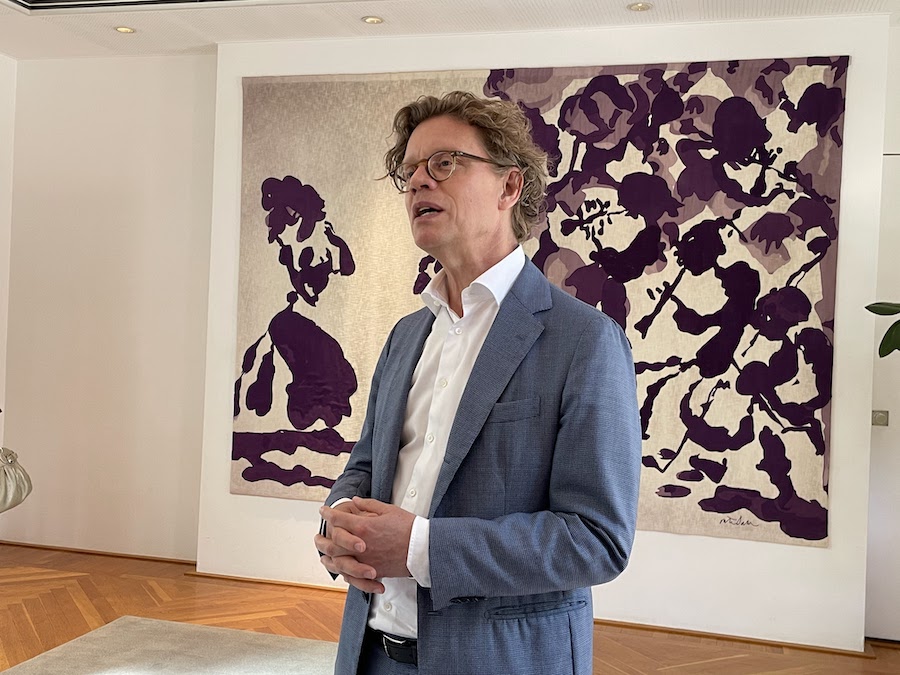 In this memorable year, with the full cooperation of Ryo Oguri, a director who has a passion for Scandinavia and a fantastic track record, an exhibition will be held in the Swedish embassy in Japan, highlighting the past to the present and the future.
In addition to Sweden's history and inventions, the exhibits also include wall art that evokes images of Sweden with its lush green trees. Pereric Högberg, the Swedish Ambassador to Japan, wrote a message in English, "Japan/Sweden into the future." Following the ambassador, R. Oguri said, "Same thing in Japanese," and wrote, "To the future of Sweden and Japan!"
An aurora show designed by Ryo Oguri was also unveiled at the Alfred Nobel Hall inside the Swedish Embassy. In Japan, the aurora is thought of as a winter sight in Northern Europe, and Northern Sweden like many Scandinavian countries is famous for their aurora sightings. People are said to be in awe of these bautiful aurora.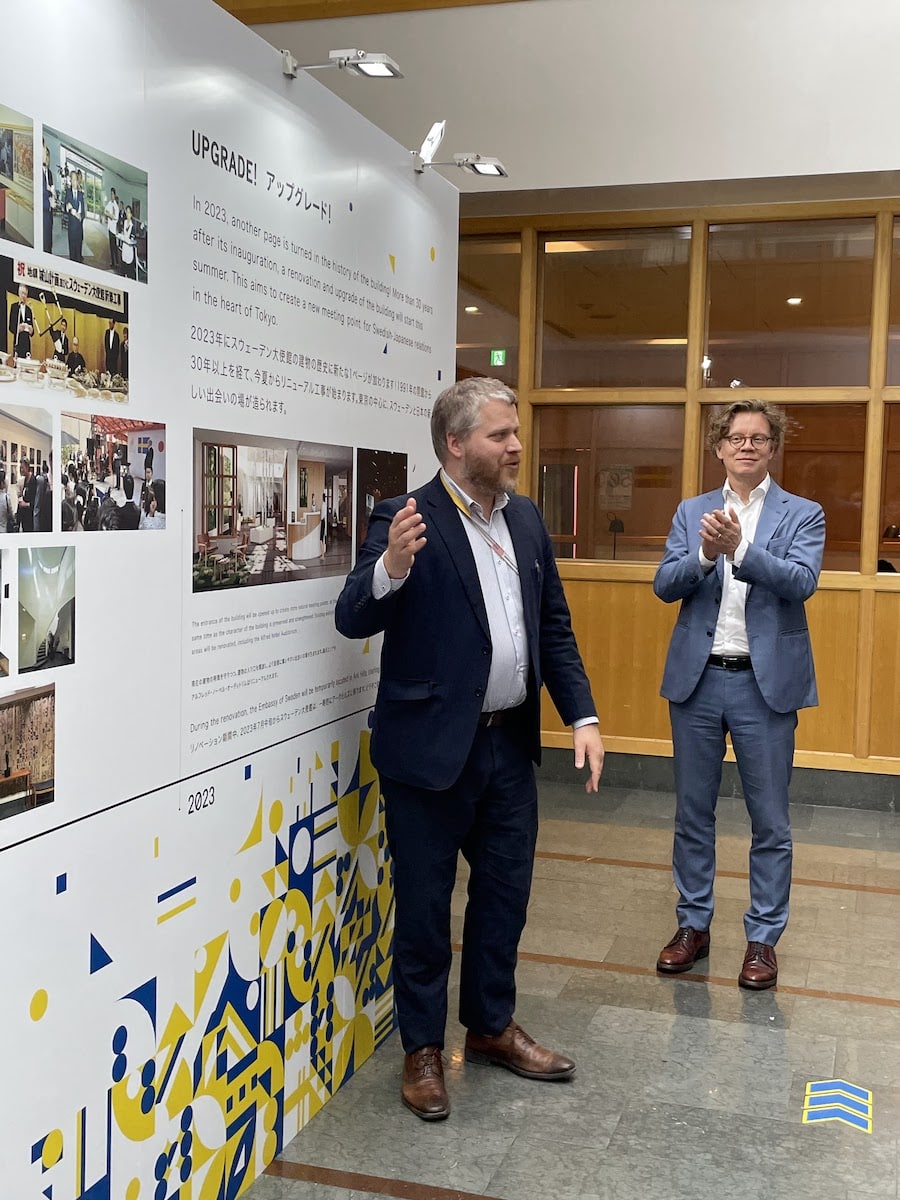 Next, Ambassador Högberg guided us around the Swedish ambassador's official residence. Guests were able to get a glimpse of the beautiful Scandinavian life, such as the spacious living room and the tableware that was used at the dinner party when the royal family visited Japan. Ambassador Pereric Högberg hosts guests more than 130 times a year at the ambassador's residence.
The current Swedish Embassy, opened in 1991, was designed by two architects, one from Sweden and one from Japan. The design is a fusion of Swedish and Japanese design, with the Japanese sun providing the shape of the building along with Swedish granite combined with Japanese wood. The building's various green copper roofs are said to be of resemble of Japanese design.
After more than 30 years since its opening, the embassy will move to ARK Hills for a while this summer, and renovation work will begin on the embassy. We are hopeful that the newly renovated premise will continue to be the principal ground for the diplomatic and cultural friendship between Sweden and Japan.
For more information visit: https://www.swedenabroad.se/en/embassies/japan-tokyo/