Bringing Together Young Talent, Chamber Music Concert with Cello, Flute and Piano at the Dutch Embassy
Mrs. Joan Mitchell van der Vliet, wife of the Dutch Ambassador, is also an amateur cellist. Together with Jessica Cesana-Hashimoto, cellist and teacher, they held a chamber music concert featuring many works for cello and cello ensemble at the official residence of the ambassador of the Royal Netherlands.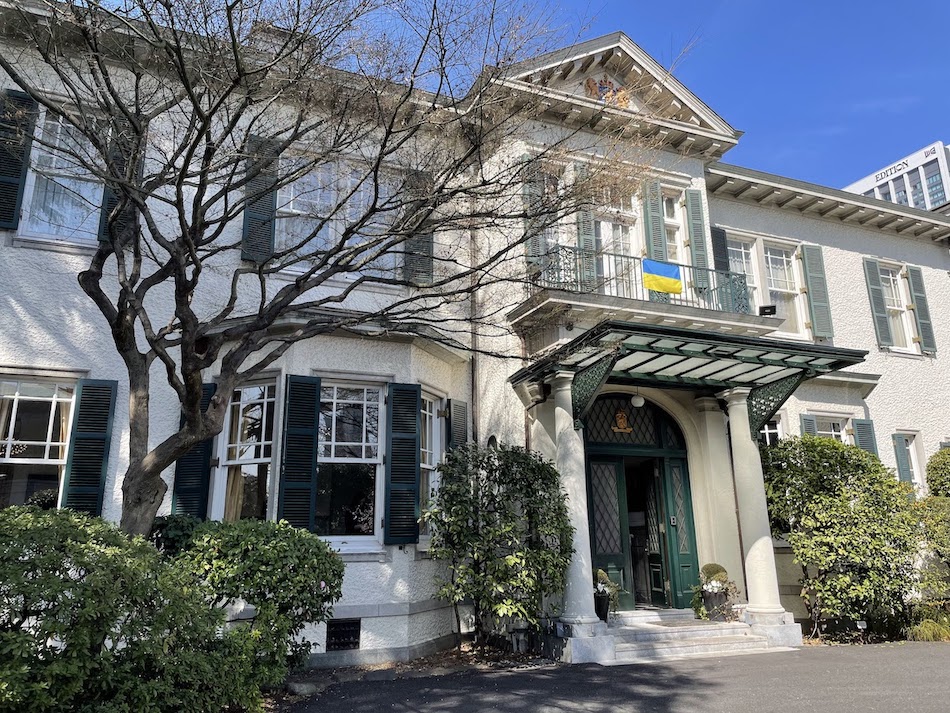 The students who performed in the concert appreciated the opportunity to present their achievements and to perform in front of a distinguished audience (despite being nervous). all around the world.
The opening piece, Mo Ghile Mear, a traditional Irish song, featured flutist Dave Drew, the Head of Primary Music and Performing Arts at the British School, together with 11 cellists and pianist, Anneliese Chang, piano teacher at British School.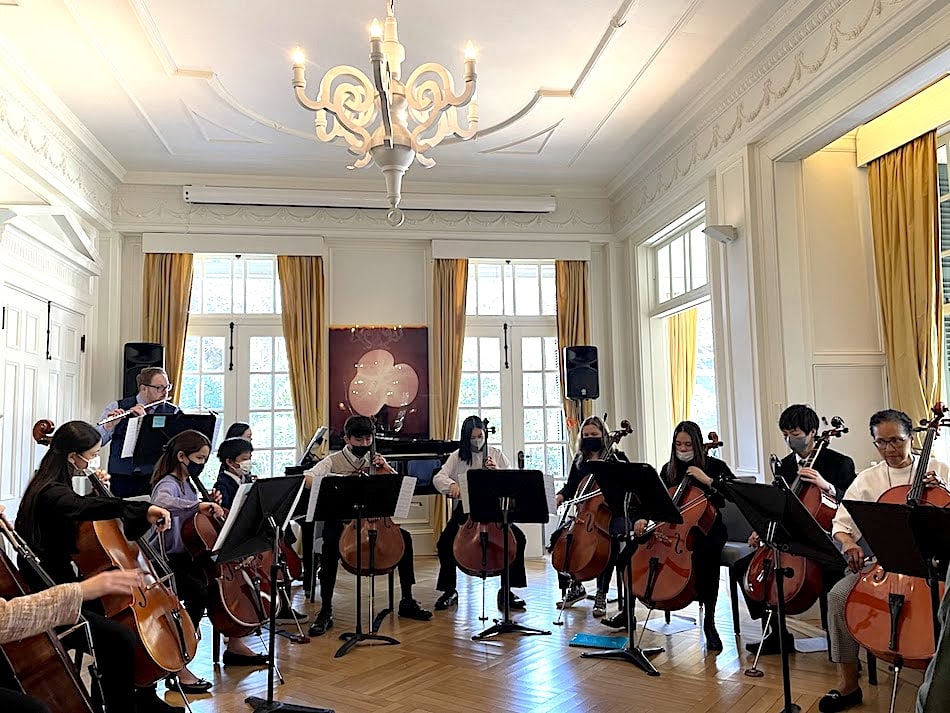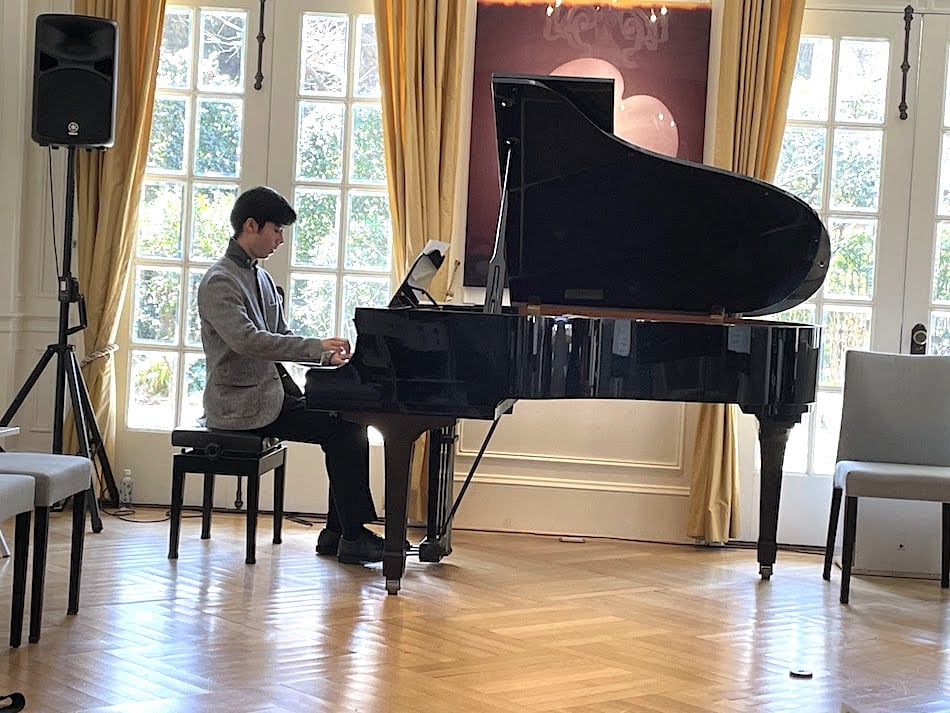 A breathtakingly beautiful moment in the concert was created by Luke Marrable (Inoue Luke Arthur Ryutaro), Tokyo University when he performed the sublime work for solo piano, "Cathedrale" composed by Alberto Pizzo, dedicated to the Notre Dame Cathedral. A highlight of the cello ensemble works performed on Saturday was the newly composed work," Prelude a la nuit", by Kokono Satoh, conducting the British School Cello Ensemble.
After the performance, cellists were congratulated by Ms Joan and Ambassador van der Vliet, and there was a fun tea time with Ms. Joan's handmade cookies and cupcakes.
The event was blessed with fine weather, and everyone was able to enjoy the large Embassy Garden. The napkins in our hands at tea time were in the shape of bunnies, and everyone felt that the long, cold winter had finally come to an end and that spring had arrived.
There are many international schools in Japan. This time, cellists from many schools, including the American School in Japan, the British School in Japan, Sacred Heart International School, and St. Mary's International School, gathered. Students studying at an international school do not have many opportunities to interact with other schools like this, so it was a once-in-a-lifetime opportunity to deepen mutual exchanges.
Joan and Jessica have organized several events with the power of music, and the charity concert held in April last year to help the victims of Russia's invasion of Ukraine produced great results. Haruma Sato, the most popular cellist now, was invited as a guest, and as a result, they were able to collect donations of 2.3 million yen. All proceeds were donated to humanitarian aid to Ukraine through Doctors Without Borders.