16th Wieniawski International Violin Competition Victory Memorial Hina Maeda Violin Recital
It is still fresh in our memory that Hina Maeda, a Japanese music student, won the Grand Prix at the 16th Wieniawski International Violin Competition held in Poland last year.
On July 27, she held her victory recital at Kioi Hall in Tokyo. Among the audience, Maestro Tsugio Tokunaga, Japanese renowned violinist and music critics gathered at the concert to applaud this promising new violinist.
The programs Hina Maeda chose for this recital are as follows.
Mozart: Violin Sonata No.21 in E minor K.304
R. Strauss: Violin Sonata in E-flat major op.18
J.S. Bach: Partita for unaccompanied violin
"Chaconne" from No. 2 in D Minor, BWV.1004
Massenet: Méditation
Wieniawski: Fantaisie brillante on themes from Gounod's Faust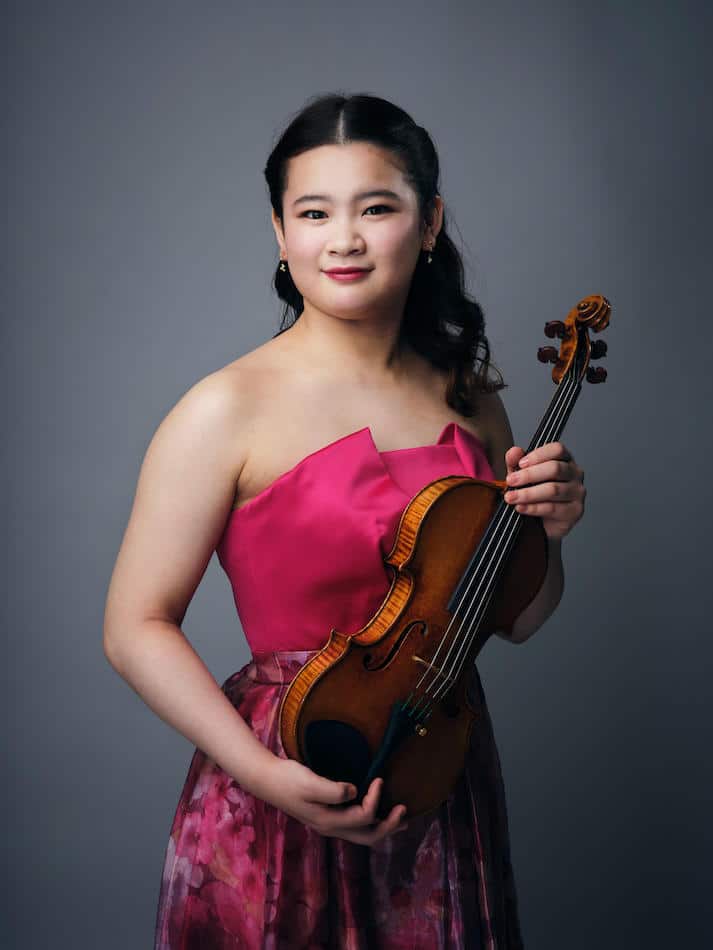 Hina Maeda performed these programs with a passion she is famous for. She is a young violinist who has been attracting attention for her rich expressiveness since she was a high school student.
Hina Maeda is currently using a 1715 violin Stradivarius "Joachim" on loan from the Nippon Foundation from August 31, 2022. This is a famous Hungarian violinist, Joseph Joachimm, Joachim József in Hungarian, who is known to use it regularly.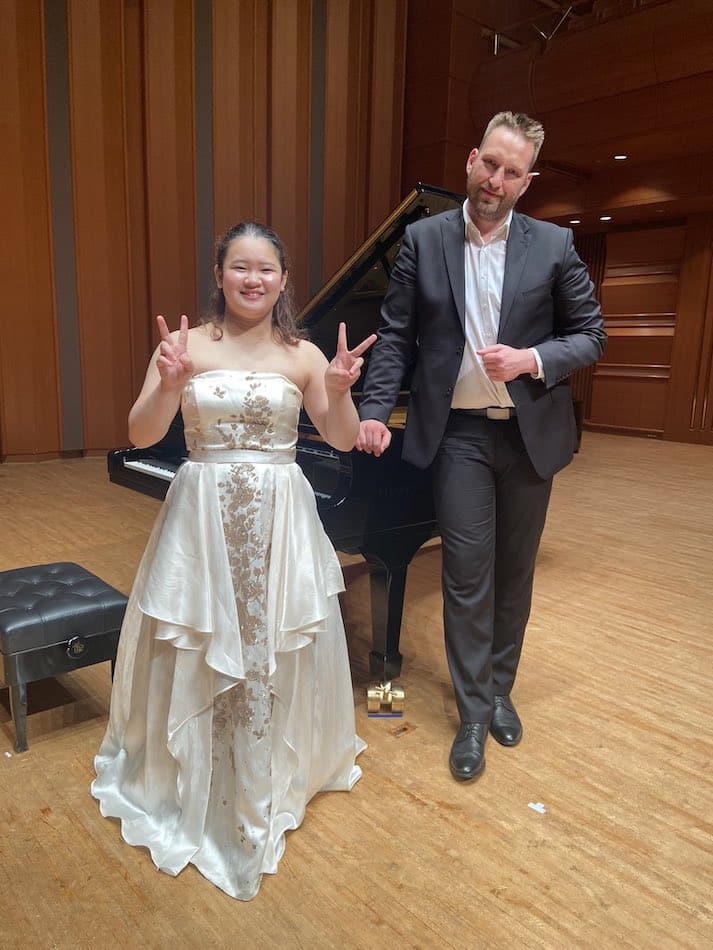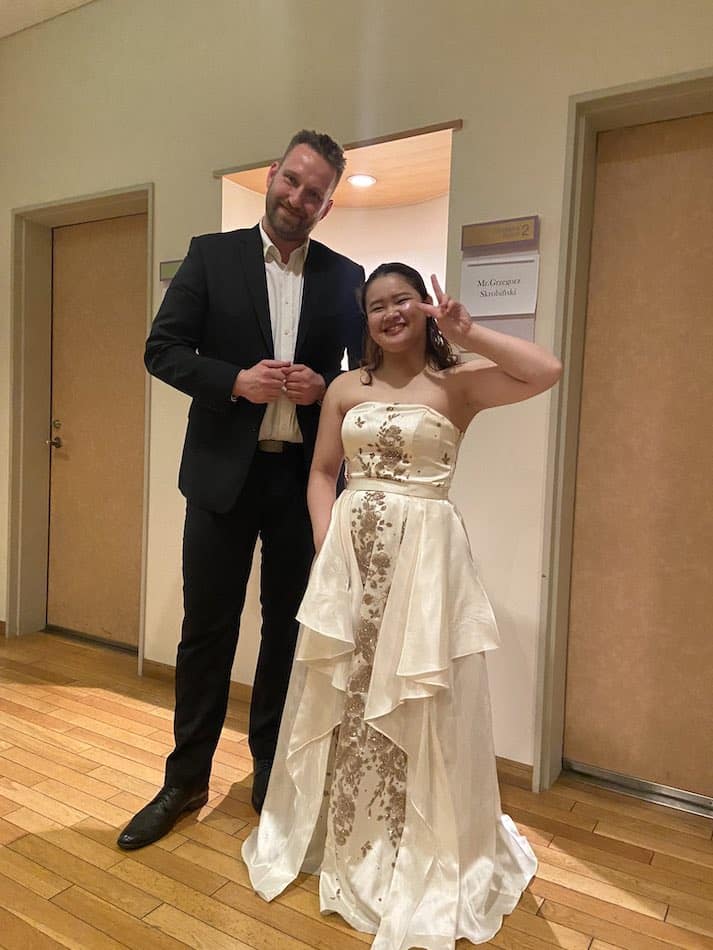 She's been performing with the violin for about a year underlining that they are a good match. The pianist Greg Skrobinski, whom Hina Maeda met when she participated in the 16th Henryk Wieniawski International Violin Competition, also gave a wonderful performance in front the large audience.
It was an harmonious performance of the two young artists.
Hina Maeda is now actively performing and holding concerts around the world. Indeed, she is a very promising young artist, who bring joy to her many listeners.
Hina Maeda, Violinist
Born in Oosaka, Japan in 2002. She started to learn violin at the age of four, and had studied under Atsuko Inoue, Etsuyo Maeda and has currently been studying under Machie Oguri, Kouichiro Harada and Mayuko Kamio. She won the first prize at the 67th Students Music Concours Japan (in the section of primary school students). She passed the soloist audition for Bonanza for 18 years old or younger.
She won the first prize for the section of 14 years or younger, Virtuoso award, and Forderpreis which is given to the contestant who marked the highest score for all the sections, in the 16th International Competition for Violin, Kloster Schöntal (in Germany). In 2019, she participated in Tsinandali Festival (Georgia) selected as an academy student. She also won many awards in competitions, auditions and master classes in and outside of Japan, including in Kirishima International Music Festival, IMA Encouragement Prize, Matsukata Hall Music Encouragement prize, Kronberg-Academy scholarship.
Since she was 11 years old, she has been performing as a soloist in major orchestras in Kansai area such as the one conducted by Sachio Fujioka, Kansai Philharmonic Orchestra, Oosaka Philharmonic Orchestra conducted by Keiko Mitsuhashi as well as HAMA's JACK Orchestra mainly consisted by NHK Symphony Orchestra members, and Odense Symphonica.
She studied at Soai Junior Conservatory of Music. She is enrolled in Yutaka Sado and Super Kids Orchestra. Since the fiscal year 2016, she had received a scholarship for Yamaha Music Foundation for three years. She was a scholarship student at the 48th Ezoe Memorial Recruit Foundation (Public interested incorporated foundation). She studies in Tokyo College of Music Highschool as a special scholarship student.