24th Grand Imperial Charity Banquet
Dewi Sukarno invited to the 24th Grand imperial charity banquet at the Hotel Gajoen Tokyo in Meguro.
It was, as expected, a glittering evening of fashion, color, music, a many-course gourmet dinner, interesting people, and top entertainment. The hundreds of people there included government officials, diplomats, business leaders, fashion designers, and showbiz personalities.
As in the years before the Japanese Red Cross Society and AAR Japan (the Association for Aid and Relief Japan) were the main beneficiaries of the silent charity auction.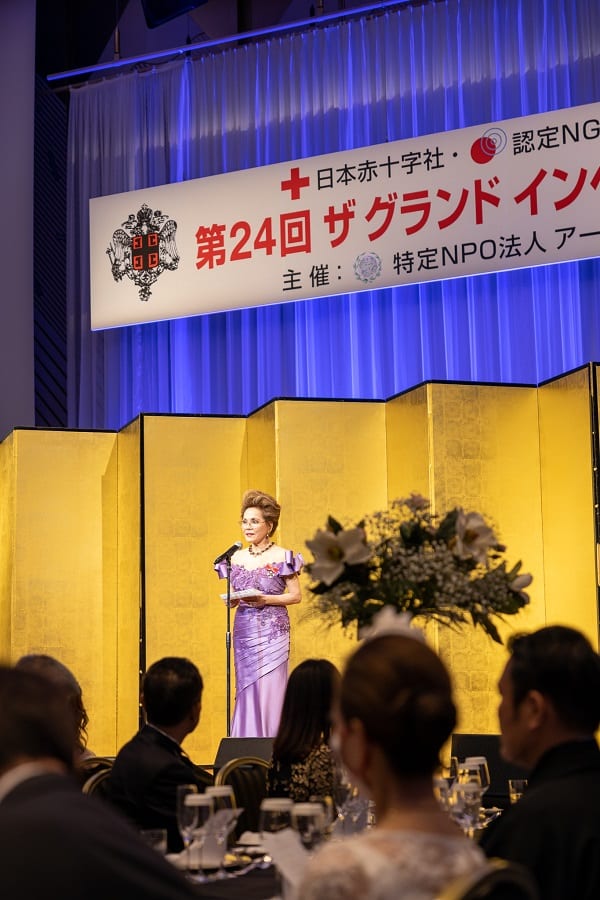 Lady Sukarno, as elegant as ever, gave a brief welcome speech which was followed by a toast by Mexican Ambassador Melba Pria, who met Lady Sukarno for the first time at an official gala event in Kuala Lumpur as then Ambassador to Indonesia. Ambassador Pria expressed her highest respect for Lady Sukarno and her many initiatives in philanthropy.
The toast was followed by a lively show which included Masa Magic show, tango dancer Cristian Lopez and Naoko Tsutsumizaki, and Kenichi Mikawa. A wonderful evening and a great success for Lady Sukarno and the charities she supports – Congratulations!