Porsche Japan and Club Velocità host Porsche NOW
Club Velocità has successfully concluded the coolest Porsche experience of the year. Hosted by Porsche NOW, at their newest dealership in Ariake (Kōtō-Ward) near the modern Olympic village, the exclusive event was certainly a night of comfort and luxury right at the steering wheel.
Inside Porsche's modern showroom, was the current crown jewel on display – the new Porsche Taycan in champagne colors. Members were able to inspect the spacious interior with its futuristic, yet user-friendly dashboard. The outer design has the DNA of a real Porsche und the built-quality of what you expect of a German premium car manufacturer.
However, like many e-cars of our time, the Taycan as well seems to split the car-loving community in half. Those who are simply purists and those who welcome the contribution to fighting climate change and the natural evolution of car technology. May it as it be, one aspect they all agreed on – the Taycan is a much better and more sophisticated alternative to any Tesla on the market right now.
While guests admired the Taycan a few of them were getting ready for the highlight of Porsche's NOW event: A short presentation on the finesse of the new 992 Turbo S.
Porsche Japan in collaboration with Club Velocità exclusively provided a short, 20-minute drive with its 992 Turbo S, 911 Carrera, and 911 Cabriolet. You could notice the big smiles on the faces of every driver behind the steering wheel when they were about to dash away on the roads of Ariake towards Odaiba and into the Tokyo night skyline that reminded everyone of classic video games at any arcade around the world.
To sum up the event, a diverse group of supercar lovers, great food, drinks, an elegant venue, and a Porsche experience that will make your heart beat faster.
Club Velocità – Japan
Club Velocità is a membership-based service where you can enjoy supercar rentals as well as a little luxury service developed by members and their founders. It allows members to acquire some of the most desirable products and services without necessarily owning them, such as the latest supercars Tokyo has to offer.
The concept behind this luxury lifestyle club began with a group of friends who wanted to share their supercar experiences with like-minded individuals.
In addition to supercar rental and car-sharing, Club Velocità also offers luxury services such as helicopters, yachts, and restaurants.
In line with COVID-19, all necessary safety protocols were established by Porsche Japan and Club Velocità. Gatherings were limited to twelve guests per session and masks were mandatory at all times.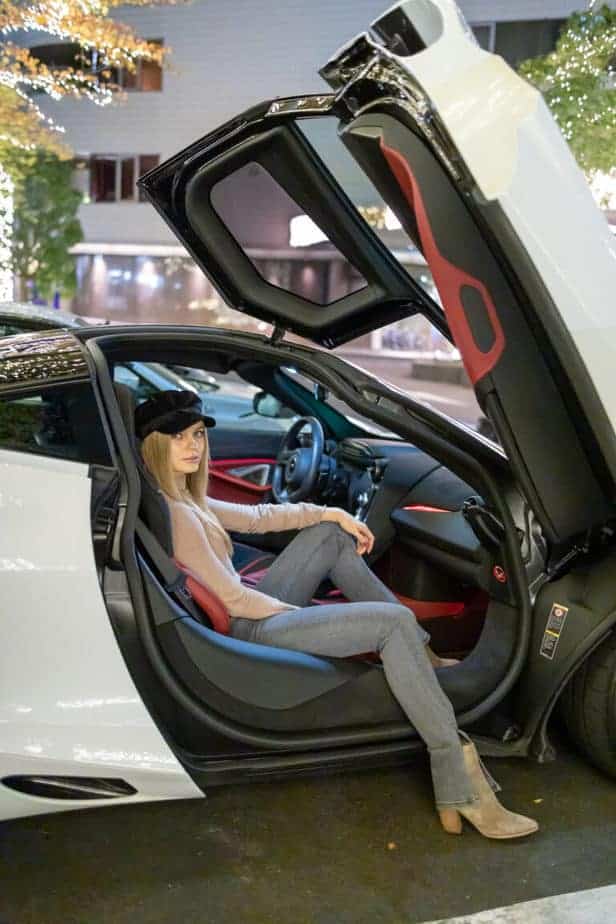 For more information visit:
Club Velocità:
www.clubvelocita.com/
Porsche Japan:
Address: 1 Chome-3-25 Ariake, Koto City, Tokyo 135-0063
Phone: +81 3 5962 4676