The SETOUCHI TRIENNALE Has Started!
The Setouchi Triennale 2022 has started, An online preview will be held during the summer session.
At the Kagawa Prefectural Museum (5-5 Tamamo-cho, Takamatsu City 760-0030) , will be held the online preview of a special summer exhibition "The Atmosphere of Setouchi – An Art Perspective" (Date: August 5, 2022) from (Friday) to September 4 (Sunday).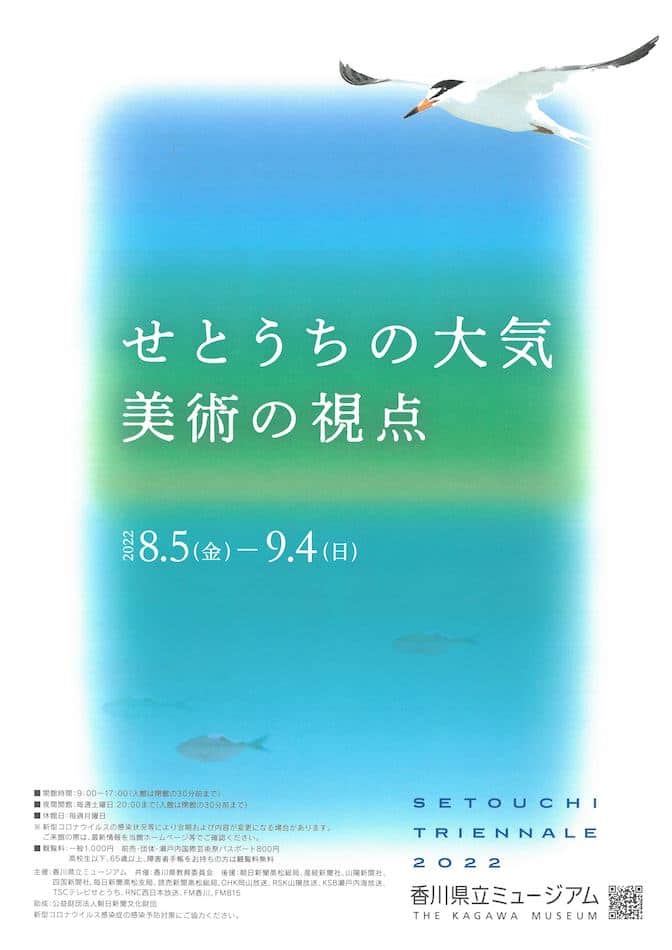 The Setouchi Triennale started in 2010, and will reach its fifth in 2022.
The Setouchi Triennale has had a major impact on the world of contemporary art, and since the first time. The Kagawa Prefectural Museum has held special exhibitions during the period of the Triennale to convey not only the appeal of Setouchi, Kagawa but also contemporary arts. And this time, the museum will challenge the first attempt of an online preview.
the museum planed the special online preview to let art fans around the world to know about not only the Setouchi Triennale, but also about the existence and activities of local museums.
"The Atmosphere of Setouchi – An Art Perspective" is an exhibition by contemporary artists, photographers, filmmakers, and designers who are from Kagawa Prefecture or who have experience working in the Seto Inland Sea.
Contemporary art can be seen as a medium for looking at modern society. Through these works, we may reconsider our lives from an objective standpoint.
The land of Setouchi, where the large art festivals are held, continues to breathe like a living creature, and you should be able to feel through the works that it is still connected to the present day.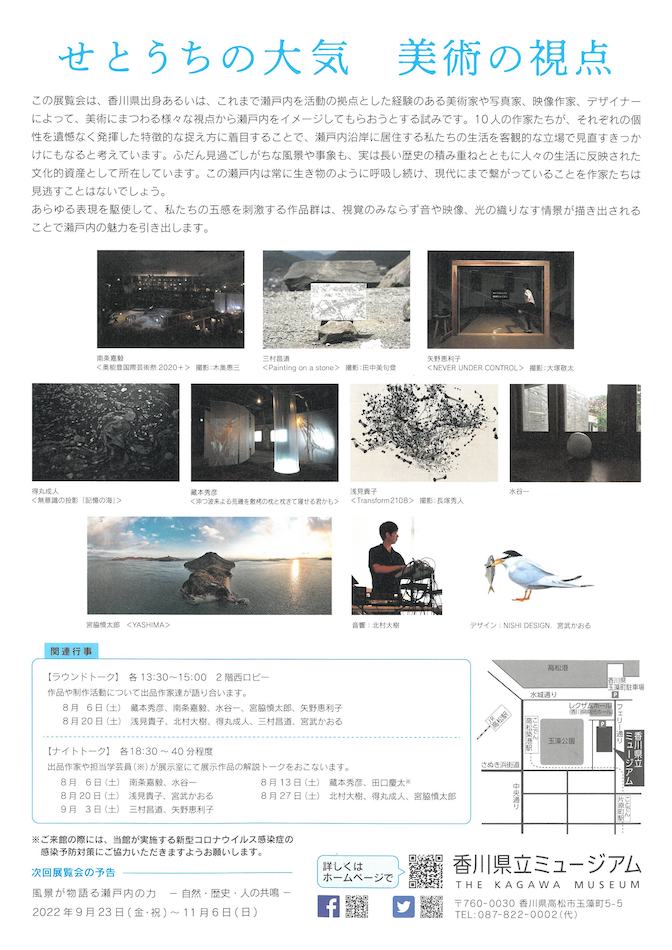 Details of the preview:
From August 4th (Thursday) 18:00 pm to August 6th (Saturday) 18:00 pm.
Preview is limited for 48 hours.
The preview will be posted on the SNS of the Kagawa Prefectural Museum.