Great East Japan Earthquake Music Reconstruction Support Concert
10th Requiem of Prayers from the Vatican to Japan 2023 Commemorative Performance
Held "Opera of Love and Prayer and the Ninth of Joy of Life"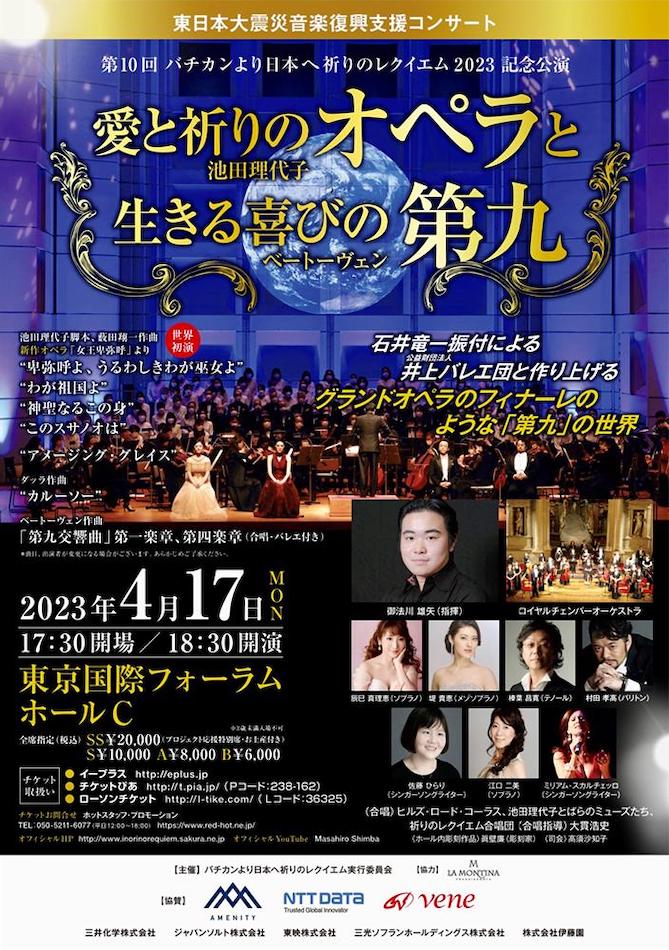 In order to support the recovery from the Great East Japan Earthquake that occurred on March 11, 2011, the "Requiem for Prayers from the Vatican to Japan" will be held again this year. With the full cooperation of the Vatican City Government, this charity concert has been held every year since March 2013, supporting the emotional recovery of the Great East Japan Earthquake through music through international cultural exchange.
Every year, this concert entertains the participants with elaborate programs and productions. This year, the world premiere of the new opera "Queen Himiko" written by Opera singer and manga artist Riyoko Ikeda and composed by Shoichi Yabuta.
In addition, this concert with a variety of programs is not only a charity event, but also an opportunity to introduce new talent.
For more information and to purchase tickets, please visit: