Baz Luhrmann back in Japan with Elvis star Austin Butler
Baz Luhrmann's "Elvis" celebrated in a "pink", glitzy red-carpet event in Japan. Luhrmann is back in Japan and with him "Elvis" starring Austin Butler who visits Japan for the first time.
The biopic film "Elvis" which will kick-start its national road show in Japan from July 1st was welcomed on a red-carpet event on June 28th.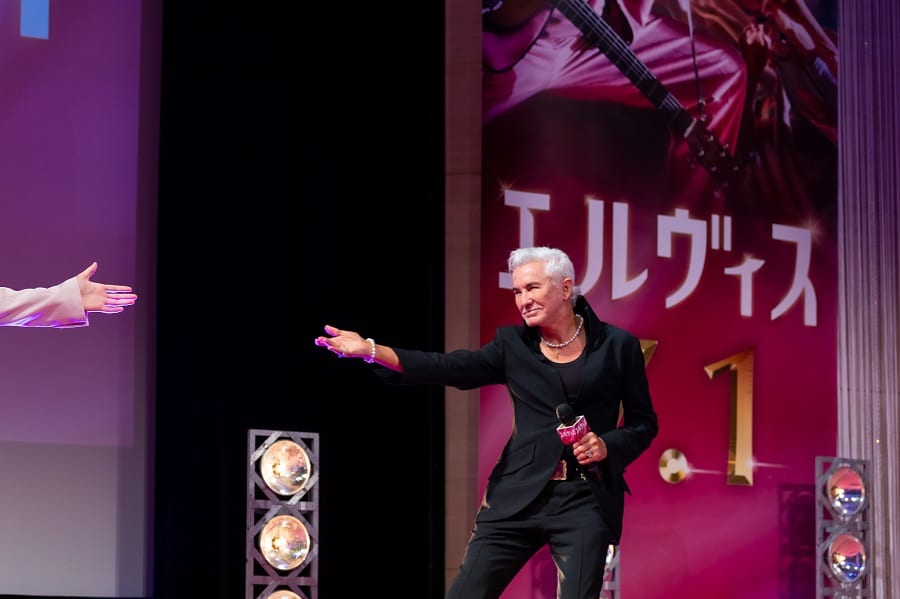 With a terribly handsome Austin Butler and a flashy director Buzz Luhrmann the duo wooed the Japanese fans on a specially constructed stage and red carpet organized by the hard-working team of Warner Bros. Japan. Unfortunately, Tom Hanks, who plays the 'devilish' manager could not attend.
At the opening, a popular four-member high school dance group performed Elvis's "Prison Rock" warming up the crowds when Austin Butler and Buzz Luhrmann entered the stage and walked down the red carpet.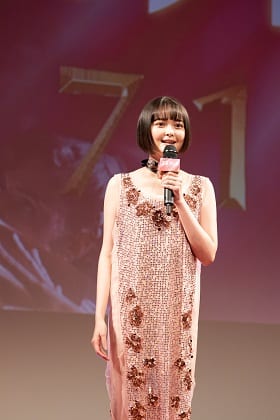 With Japan-talent Tina Tamaki accompanying them on the red carpet, both welcomed the fans, took selfies, and answered patiently questions from the waiting journalists. This was followed by the traditional greeting on stage and closing ceremony for the movie.
Baz Luhrmann, the charismatic Australian and big fan of Japan, was in his element. Wearing a sparkly Elvis inspired dress in black, slender and full over energy, he stole the show from the actual Elvis, Austin Butler, who kept his cool 'James Dean' demeanor. But there is a reason why Luhrmann chose Austin Butler for this challenging role besides his cool look. Full of praise for this physical and singing performance:
"Austin continued to work 24 hours a day, 7 days a week. Actually, I shot the performance scene without cutting – and tonight, he (Austin) will be singing Karaoke tonight."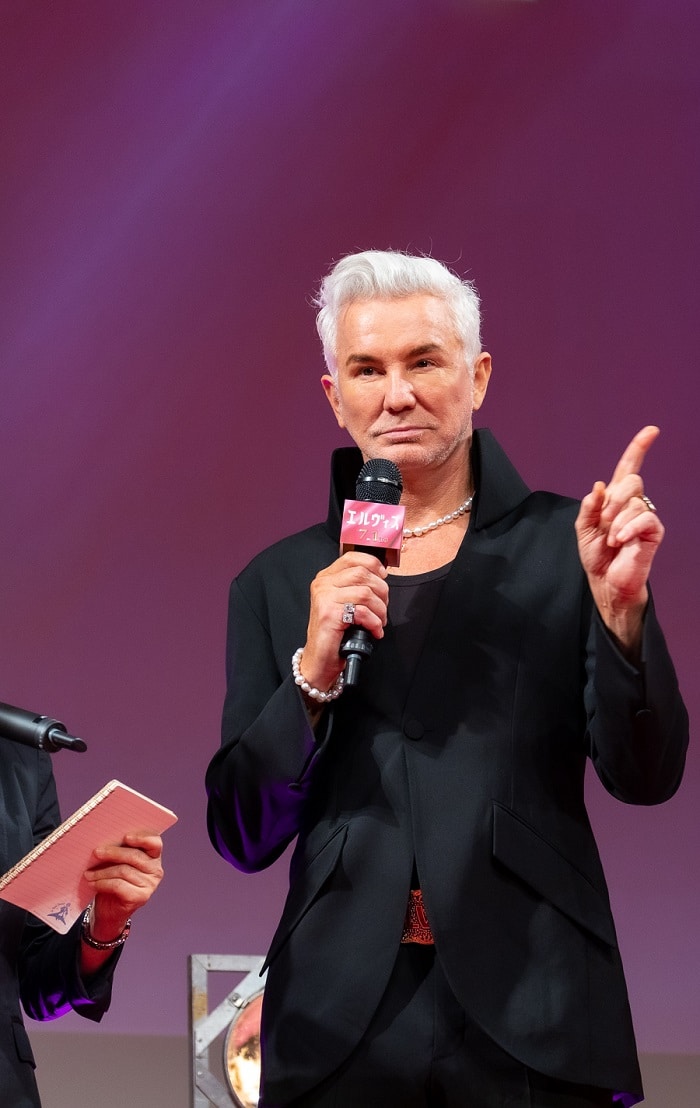 Luhrmann emphasized working under extremely difficult circumstances and his enthusiasm and delight that they are finally bringing Elvis to the world and on a big screen. He highlighted the importance to see good movies (like Elvis) on big screens in movie theaters.
When asked about this significance of playing Elvis, Austin replied, "I am attracted to Elvis's humanity. Elvis was born in a poor family, he was a twin but lost his brother, and he had a hole in his life. Died when he was young and it influenced him. It was important for me to find his soul. I learned a lot about Elvis this time and what made him angry. He has a great sense of humor. He has a spiritual part, and the more he knows, the more he loves him."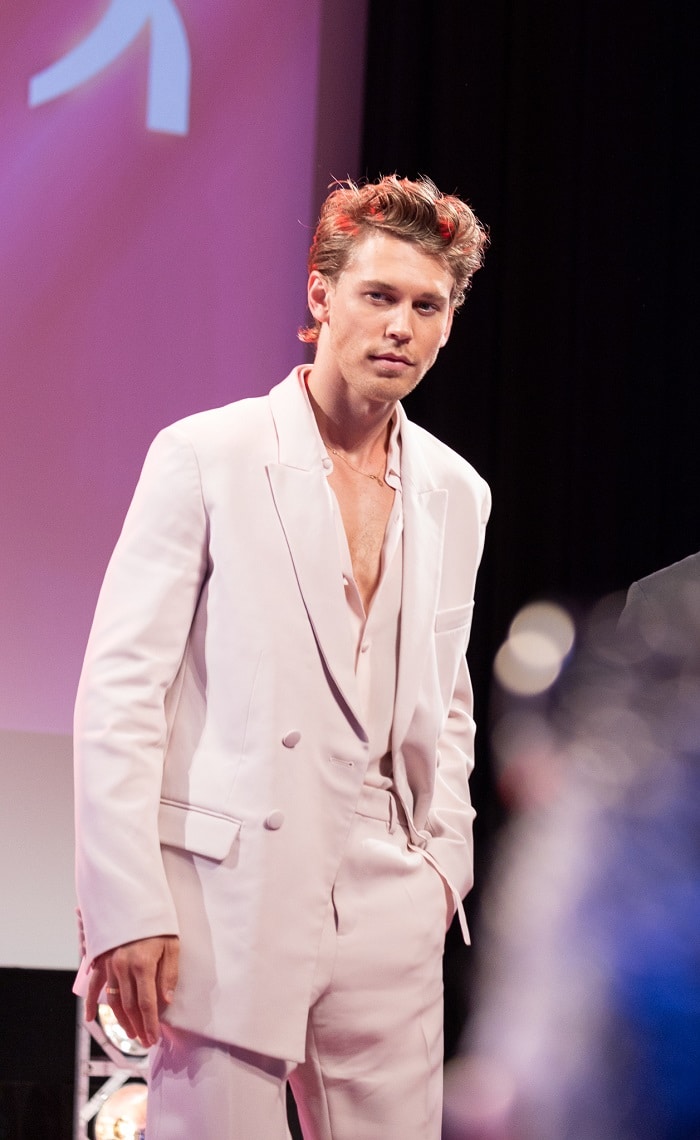 Impressed about the Japanese fans and his experience in Japan Butler commented: ""It was Elvis's dream to come to Japan… It never came to fruition…I am honored to make it finally happen."
In 2022, "Elvis", a big favorite of music movies, will be a national road show on Friday, July 1st.
National road show: Friday, July 1st
"Elvis", directed by Baz Luhrmann
Distributed: Warner Brothers Japan
Credit: (C) 2022 Warner Bros. Ent. All Rights Reserved
Back in 2009, there's been a steady stream of interesting people from all over the world visiting here and the social and entertainment calendars are filled back-to-back with all kinds of dynamic events. Highlights for me included setting up a birthday party for Paris Hilton at the New Lex and another party a week later at the club for UK singer Sarah Brightman, holder of 160 gold and platinum records, and her cast and crew of 40.
Guests at Paris's blast included gold medal swimmer Kosuke Kitajima, Australian director Baz Luhrmann, who was in Japan to promote his film Australia for 20th Century Fox, Japanese pop stars The Tubes and Jin Akanishi of Kat-Tun as well as mixed martial arts champ Kid Yamamoto, actor Junichi Ishida, and the producers of the second I Survived a Japanese Game Show reality show that was a big hit in the US; I got to know these guys at the Hilton.
Of course, Baz was also in Japan to promote the high-caliber glamour movie The Greatest Gatsby in 2013, his last time in Japan on official visit.