Interview with the New Ambassador of Greece to Japan H.E. Dimitris Caramitsos-Tziras
Born to a diplomat and seasoned in various diplomatic roles across the world, the new Greek Ambassador to Japan, Mr. Dimitris Caramitsos-Tziras aims to use his extensive expertise acquired throughout his career to boost bilateral relations between Japan and Greece during his term.
In this interview, the Ambassador highlights plans to boost trade and investment between the two countries, the potential in Greece's renewable energy sector and human talent, and even his passion for the Olympic Games. Together with his wife who is a photographer, Dimitris Caramitsos-Tziras is thrilled to live in and explore the intricacies of Japan.
This is your first time in Japan. Could you tell us about your career background?
Well, I'm a career diplomat. I'm also a son of a diplomat, although I tried to deviate and start as a lawyer. But after working for a year-and-a-half in Greece, in a prestigious law office, it wasn't something that I felt I would do. And I decided to join the Foreign Service. I joined in 1984, which makes it 38 years now I'm in the Service.
Before Tokyo, I was ambassador to London (2016-2020), during the Brexit times, which was very interesting for a European to be there. Before that, I was an ambassador at the United Nations in New York. And I've also served in the US (as Consul general in California); in Bulgaria; in South Africa, at a critical time of the transition of the movement from apartheid to democratic South Africa. I've been also the Director General for EU Affairs at the Ministry of Foreign Affairs in Athens, and in other posts there in between my postings abroad.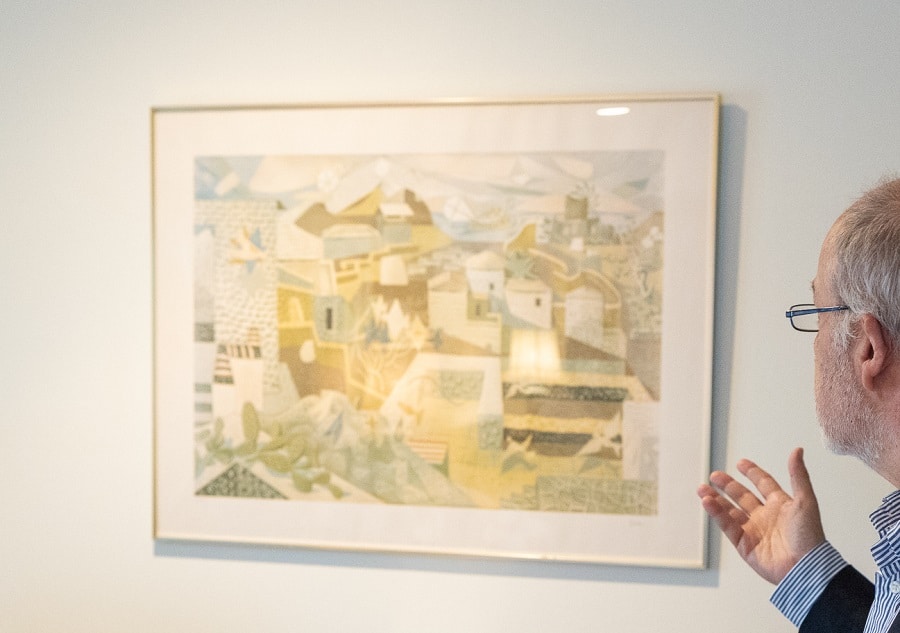 There are two types of diplomats, technically speaking: people who work more in bilateral posts, like an ambassador or counselor to a country, and those who represent their countries in the multilateral organizations. I think I'm more a multilateral person because I've served twice in the UN, I've served a lot of years at the European Council in Brussels. My last posts in London and now Tokyo have been important bilateral posts. I am very honored to be appointed Ambassador to Japan, and thrilled to be here, I must tell you. It's my first time and first visit to Japan.
My wife, who is a photographer, travels around the world doing street photography. She has been in many more countries than a diplomat can go. And because she does these photographic trips all over the world, she told me, "This is a dream" when she heard we would be stationed in Japan.
We will be very happy to explore the country. It's different going to a country that is known for a different philosophy and mentality. And I think both of us, for different reasons, are very happy to be here.
Your predecessor came to Japan during a time of great excitement leading up to the Olympic Games held in Tokyo. But then COVID-19 struck and the work of diplomats was severely constrained. What do you expect for your term?
In 2001-2004 I worked for three years for the Organizing Committee of the Athens 2004 Olympic and Paralympic Games. I was the general manager of the Organizing Committee for Personnel and Volunteers. So, I fully share the passion for the Games and I understand the difficulties that the Tokyo Committee faced.
The COVID pandemic has been a major setback for everything. I felt that Japan was strict to close its borders but each country designs its policies on its own criteria. I hope the country will move soon to opening its borders to foreign visitors. You should expect an influx of visitors. Because, judging from our own daughters (who are now young care professionals), young people around the world are so fascinated and inspired by Japan. And they were so frustrated that they could not come either to visit or to study.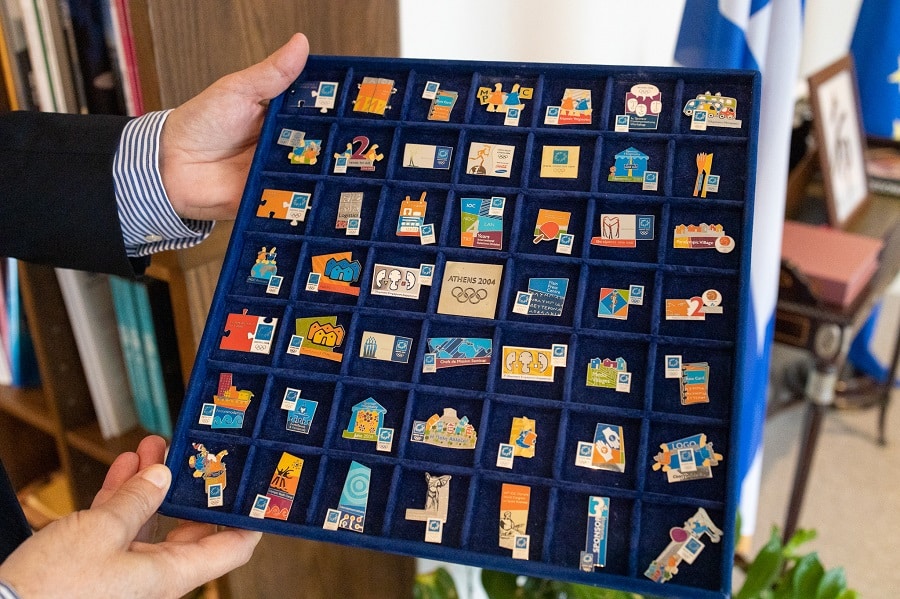 But Japan will open even more in reference its involvement in the world. This upgrade of involvement is something that will bring also Japan closer, not only to Asian nations that are close, but also to Europe and the U.S. What is very interesting point is that Japan is poised to be not only an economic international power, but also a political player, an important actor on the global stage, supporting the rule of law, and respecting international law.
We will see signs of its involvement as Japan will be again member of the UN Security Council in 29=023-2024. The fact that also Greece expects to be elected as member for 2025-2026 offers an opportunity for the two governments to work closer.
Please give us an update on Japan-Greece relations and the fields you would like to focus on during your time in Japan.
Our Foreign Minister was among the first official visitors in Tokyo this year, on April 13. His visit had been long overdue because of the pandemic. He had fruitful deliberations with his counterpart Mr. Hayashi, with members of Parliament, he met also with the small business community here.
Greece and Japan enjoy very good relations. We have the same mindset and share the same goals in the international sphere. But our relations can improve more, as we have unexplored potential in trade and business, and we need to upgrade that and grow our trade and business volume.
Because of the economic crisis in Greece, bilateral trade and investments slowed down, in general. Greeks slowed down buying new goods and services like cars, equipment, air conditioners — everything you can imagine that comes from Japan. At the same time, our exports grew because of our economic advantage – offering low cost. So, what do we export to Japan? Pharmaceuticals, tobacco, construction materials, agricultural products and signature Greek food products such as olive oil, cheeses and yogurts (although tariffs are very high for imported yogurts. But the trade volume is small. And this is what we're trying to boost trade and investments. Greece has come out of the economic crisis and is regaining its investment status
What are specific industries that could be interesting for Japanese to invest in?
One important field is energy. Greece has a huge potential in renewable resources like solar, wind energy. It also has potential for sea-generated energy, as it is done in the Northern Sea, where they use the movement of the sea to produce electricity. At the same time, we have the potential for drilling natural gas from existing deposits in the Aegean. There are big reserves in the southeastern Mediterranean, shared by Cyprus, Israel, Egypt, and Greece. It is time to proceed to their exploitation and this is a good investment opportunity.
We need investors in these enterprises that will start the drilling. And you know natural gas is the less pollutant fossil in high demand. And because now it's become very expensive, exploring it is easier especially as Europe is looking to diversify its sources of energy.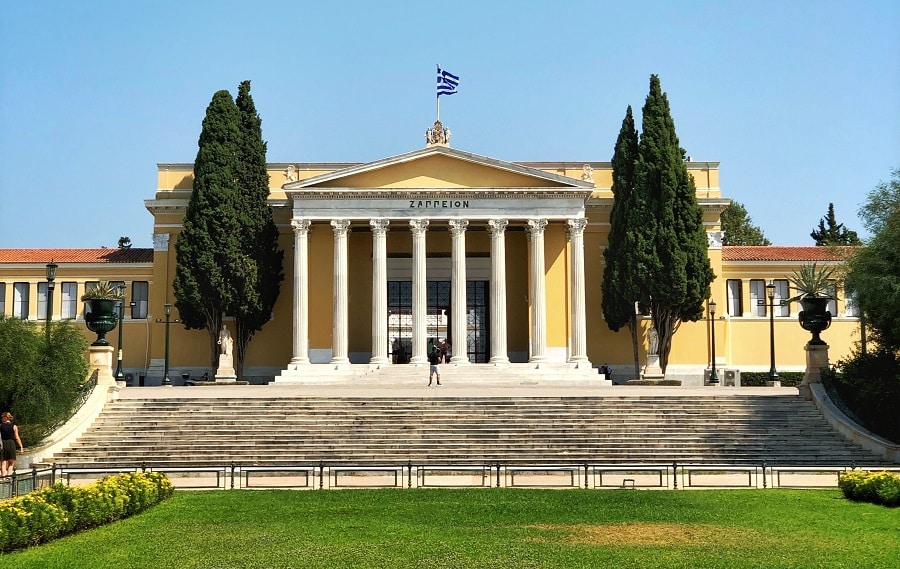 Greece is a particular economy. It is a member of the Eurozone, so it is part of an advanced economic group. But it still has elements of an emerging economy. It has an educated workforce, which is still inexpensive. The average salary in Greece is low compared to similar countries in Europe. Real estate, although very sought after because of its tourist value, it's still reasonably priced to invest, and tourism still is growing. People here know about the big tourist destinations: Crete, Mykonos, Santorini, which are really almost overdeveloped. But there are so many other parts, islands, seaside, mainland areas of Greece, that can be developed and the investment is not so expensive.
Greece is not an industrial country, but it has very qualified, high-tech, small firms that do parts and equipment for U.S. and European companies. So Japanese technology firms can invest in Greece and produce products there of high quality with less cost. So these are fields that are very attractive for investment.
Again, I stress that we have highly skilled personnel. Many Greeks, during the economic crisis, emigrated to other European countries, to the Middle east and beyond. Almost 4,000 specialized doctors moved to work in the U.K. alone, because they could not find adequately paying jobs in Greece's state or private health care system These people are coming back as jobs are being created and incentives are available; So, healthcare is another field of investment. American health companies are now investing in Greece because they can provide very good healthcare services at lower prices than in the States or else in Europe. What they do is they combine health tourism with tourism. People pay to go for two weeks or 10 days in Greece. After their treatment, they can recover in an environment that is very welcoming them, at a lower cost
It is positive that we will welcome Japanese businesses on exploratory mission to Greece in October, a mission that was due to happen in 2020, but was postponed because of the pandemic.
This visit will coincide with the expected re-attribution of investment grade status of Greece. During this period Japanese institutional investors weren't able to invest ion Greek government due to their below investment-grade status. Once again, Japanese institutions will return and find Greece state bonds a very attractive investment in the current economic climate of the high inflation around the world and a general flight to safety. With its investment status improved and its state national debt's repayment rates, guaranteed by our Eurozone creditors, Greece appears again as an attractive country for global institutional and business investors from Japan, to invest and do business in. and now attractive again to.
Could you tell us about cultural initiatives that your embassy has been working on?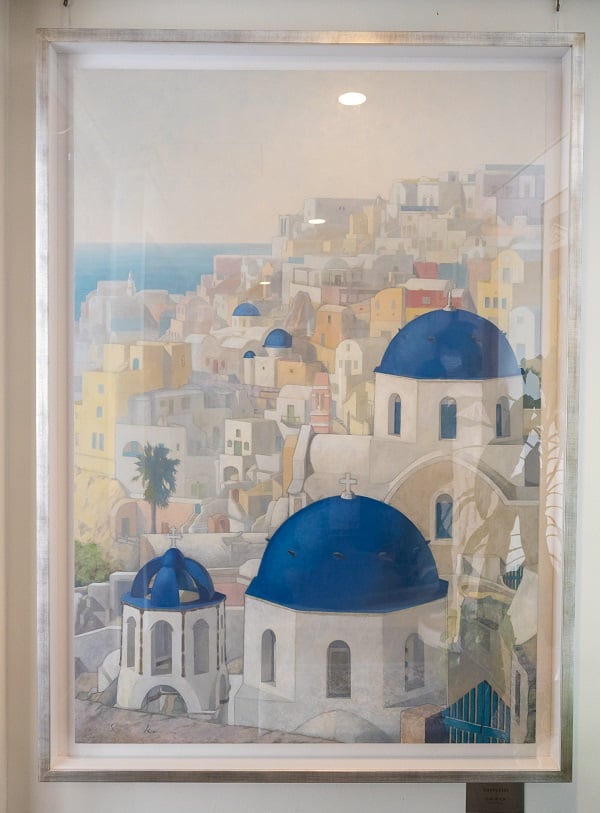 Culture is bringing people together, but also what brings business together. Business exchanges also bring culture because business supports culture and the other way around. When people see Japanese groups performing in Greece, they're tempted to try some Japanese products as well.
>>Dimitris Papaioannou, Greek legendary choreographer returning to Japan<<
However, many cultural activities have been postponed or even cancelled due to the global pandemic. This affects art, this has affected the youth, and this may take some time.
And because of the ongoing travel restrictions and border controls we keep postponing. And I hope that, as I said, freedom of travel will come back with due consideration. And I think the Japanese authorities are very cautious about that.
For the time being, we don't know how easy would be for people to travel. The economic situation is not helpful, obviously, because prices are high and so is the cost.
We welcome Ambassador Dimitris Caramitsos-Tziras to Tokyo and thank him for this interview.
Official website: Embassy of Greece in Tokyo
Read also