The Beauty of Ancient Greek Embroidery
The Greek embroidery exhibition in Japan, organized by the Embassy of Greece in Japan and co-organized by the Japan-Greece Society, was held in the Art District (Studio 2525, Stella Ueno Sakuragi 101, 1-10-1 Ueno Sakuragi, Taito-ku, Tokyo Tel: 03-5842-1554), where many museums and galleries are located.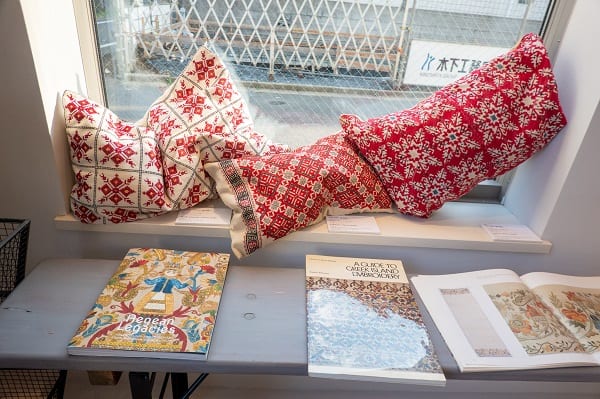 The idea for this exhibition came from an encounter between two women with close ties to Greece. The wife of the Greek Ambassador, Ioanna Charikleia Giannakarou, and Masako Kido, a Professor Emerita at Kyoritsu Women's University who had studied in Greece, found embroidery works with the exact same design in each other's collections. They found the exact same embroidery design, but with completely different artists and a gap of more than 20 years in the date of creation. This coincidence led them to make an effort to introduce the beauty of Greek embroidery to the Japanese public, the traditional patterns that vary from region to region, and the traditions that have been passed down from mothers to children, which led to this first? exhibition in Japan.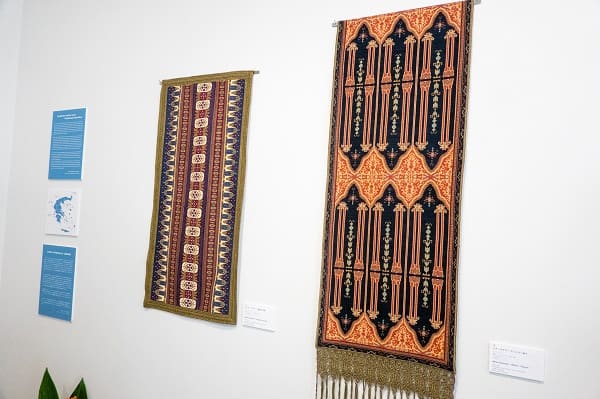 All the embroidery works on display are from their private collections. Most of Ioanna's collection was handed down from her mother, while Masako Kido collected them over a long period of time while studying in Greece.
Most of the works are made of fine linen or cotton, and the stitches are cross stitches so that the cloth they are made of is completely invisible. Each stitch was so dense that there was not even a millimeter of space between the stitches. The finished work is then beautifully mounted, like a Japanese hanging scroll, and made into a table centerpiece. In the northern part of Greece, there is only one area where silk is produced, and in that area, the work is made by free stitching with silk threads on a transparent silk ground. Even now, through the ages, these works have retained their beauty and even their strength.
For more information visit: Greek Embassy
Read more: