Bill's Partyline March 3rd, 2000
Sorry I couldn't get to the press conference for noted director Tim Burton and his actress girlfriend (wife?) Lisa Mari. The loving couple were here for Nippon Herald to promote Tim's latest film, "Sleepy Hollow." When Tim and Lisa were here to promote "Mars Attack!" for Warner Brothers, I spent an evening with them at Kingyo Showclub in Roppongi and another at the Lex. It was fun to be with two talented people who are so devoted to each other.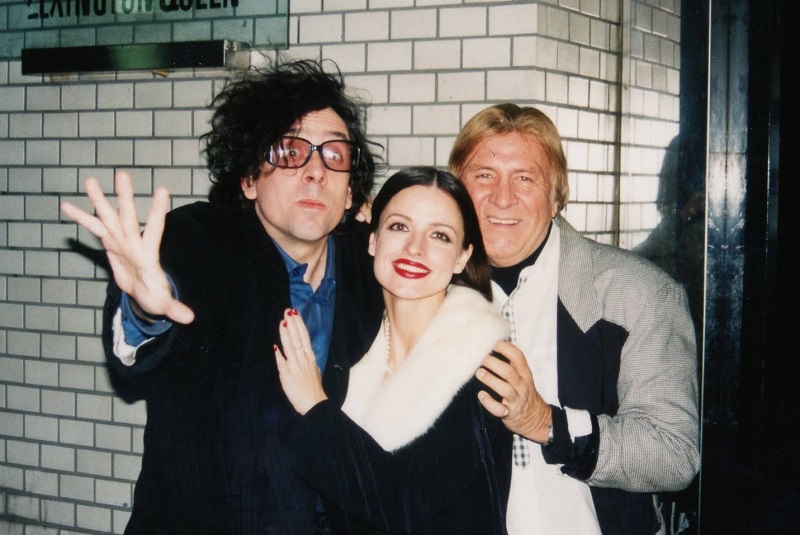 Ran into a very individualist, sometimes controversial, but always interesting Johnny Walker at the Roppongi Starbucks. He had returned from Europe the day before and was leaving for Egypt to be a judge in an art show the next day. Johnny, easily recognizable by his red plastic-rimmed glasses, keeps busy here as the Tate Gallery representative and organizer of some of the city's most avant-garde (and wildest) parties.
I was out of town when Italian Ambassador Gabriele Menegatti and his wife Brigitte hosted a reception on the occasion of the tour of Rossinis' "ll Barbiere di Siviglia" in Japan. Carole Yoshida and Midori Nishiura were there, and both said it was a really fun get-together with "great musical perfor­mances by both Italian and Japanese artists."
Konishiki's Kids tour Japan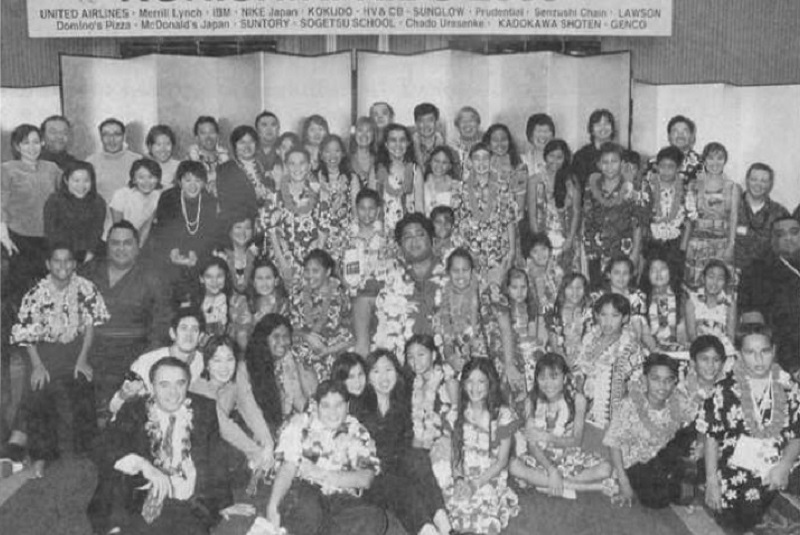 Former sumo ozeki Konishiki, aka Salevaa Atisanoe, continued his annual good will gesture of bringing a group of youngsters from Hawaii's Leeward Oahu side to Japan for five days of fun in January. The kids were treated to a day at Tokyo Disneyland, visits to sumo stables and matches at the Ryogoku Kokugikan, sightseeing to Ginza, Tokyo Tower, the National Diet Building, Edo Tokyo Museum and Asakusa. They also took a bullet train ride to Nagano, enjoyed skiing, exchanged greetings with students at an elementary school in Karuizawa and participated in flower arrangement and tea ceremony. Photo: Hawaiian-born Yokozuna Akebono strums a ukulele and exchanges the shake with an island boy.
PARTIES
As always, I missed out on several interesting and very worthwhile events. These include a dinner party hosted by Thai Ambassador Sakthip Krairiksh and his wife Benchapa in honor of a visiting member of their Royal Family. Prince and Princess Takamado were special guests, and I was looking forward to talking with them about their recent trip to Africa.
Morocco Celebration

A high-­level Moroccan delegation headed by Driss Benhima, former minister and presently high commissioner for the promotion of the candidacy of Morocco for the 2006 World Cup Soccer was in Japan recently. Along with Moroccan Ambassador Mohamed Tangi, they held a press conference followed by a reception at the Palace Hotel. This would be the first time Africa, whose people truly love football, would organize such an event.
Morocco's geographical proximity (just 15 kms by sea from Europe), low crime rate, security, climate, World Cup stadiums, excellent tourism facilities, en­ergy and enthusiasm will hopefully add up to a win for their bid. This was a dream for Morocco's late and great King Hassan II and a goal to fulfill his father's dream for King Mohammed VI.
Participating teams and their many fans would not only receive legendary Arab hospitality but also share the excitement and joy of the games with African people. They would be able to discover, explore and enjoy the diversity and cultural heritage of a beautiful country-Morocco.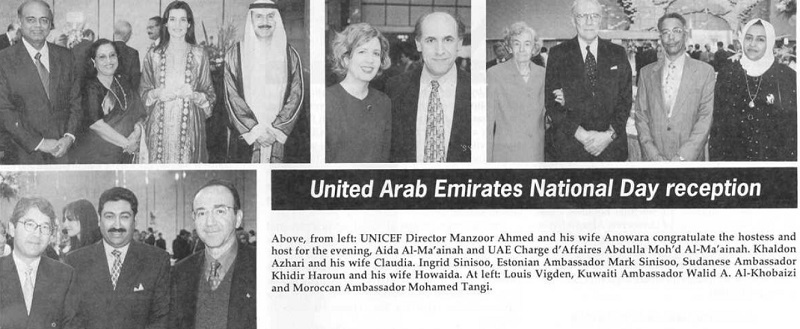 PLACES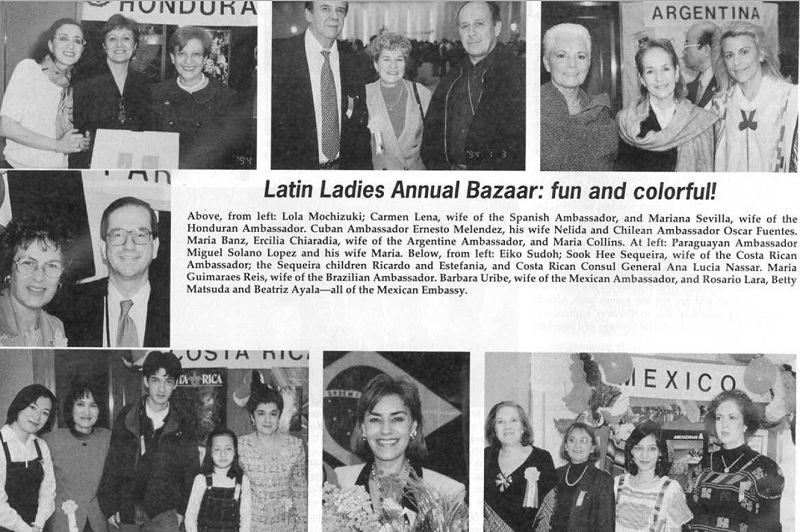 Infinity Creations, headed by Atul Parekh, held an exhibition and lunch reception to launch Cerrone Jewelry in Japan. Nicola Cerrone is the first Australian jewelry designer to be formally promoted in Japan as a brand.
After a very busy beginning of 2000, Irish Ambassador Declan O'Donovan, a real adventure traveler, took off for two weeks to check out Australia and New Zealand. He, of course, got back in time for the Emerald Ball and all the St. Partick's Day happenings coming up soon.
*First published at the Tokyo Weekender.