Bill's Partyline March 5th, 2010
I enjoyed the Maruyamas's annual Chinese dinner at Hilton Tokyo's Dynasty Restaurant, as well as several other intimate get-togethers with Chinese friends at several smaller, really excellent Chinese restaurants here and in Yokohama. I really wish I would have had more time for the dragon dances, parades. etc. in Yokohama's Chinatown. There were all kinds of colorful and exciting happenings going on there.
Colombian Ambassador Patricia Cardenas hosted a welcome reception for H.E. Jaime Bermudez Merizalde, the Colombian minister of foreign affairs, who was here on an official visit in Japan.
This is It Premiere in Roppongi Hills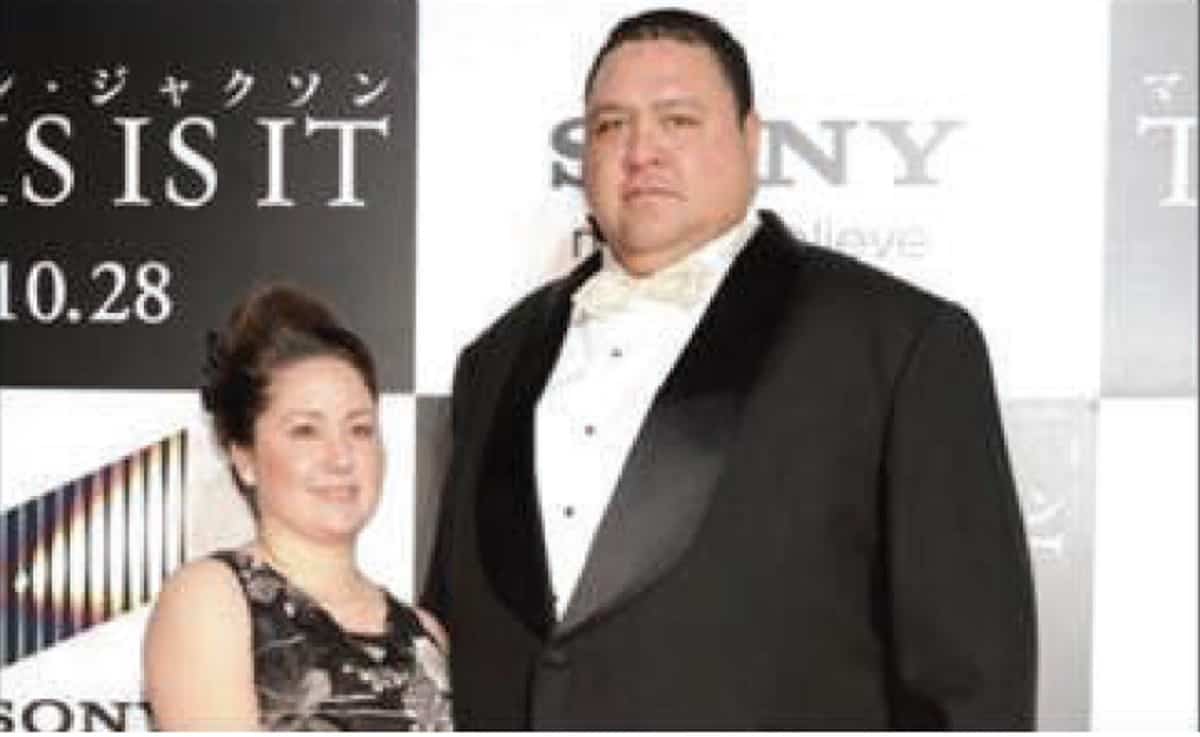 The stars really flocked to Roppongi Hills for Sony's premiere of the Michael Jackson film This Is It. No matter where you looked in the theater you saw an actor, an actress, a pop star, members of a well-known band, athletes, and other showbiz personalities. There were also familiar laces from business, the government, and the fashion world. I was really happy to have the opportunity to talk with longtime friend Yoshiko Morita, the wife of the late and great founder of Sony, Akio Morita. She keeps busy commuting from here to her lovely home in Hawaii and going to Sony golf events all over the world. She also told me that she recently learned how to drive her brand-new speedboat. She's an exceptional lady.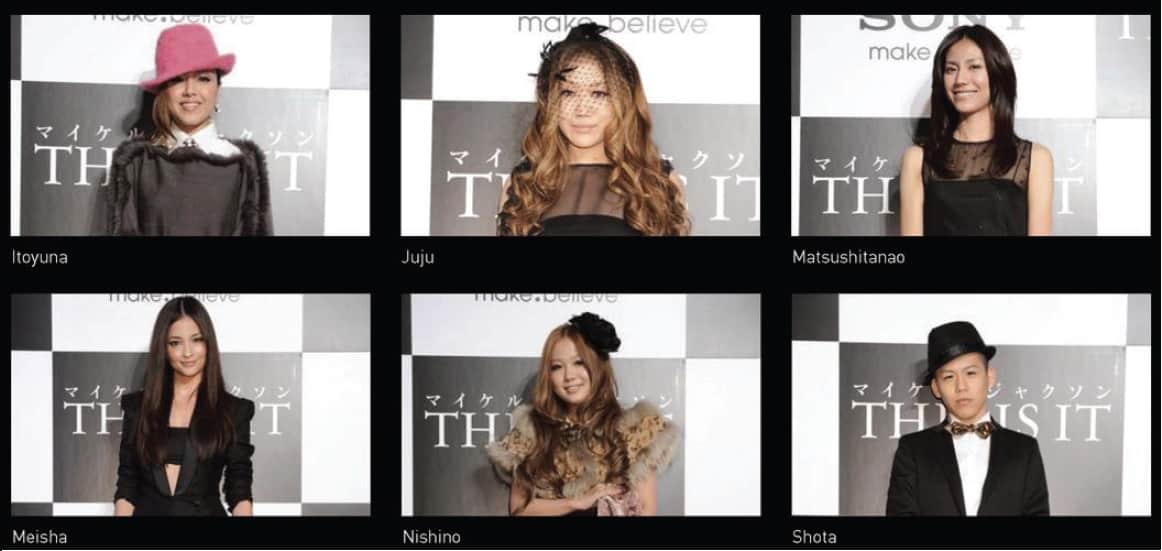 It was also nice seeing Watanabe Productions' chairperson Misa Watanabe and her daughter Miki, who's president of the entertainment company. Miki and I looked back a the time when I ran into her in New York and took her to Alvin Ailey's dance studio to have coffee with the man himself. Talk about great memories. Sony has released This Is It on DVD and Bluray. Another longtime friend. choreographer Kenny Ortega, directed the film, and I was sorry he couldn't make it hero for the premiere. My sincerest thanks to Sony's Dick Sano for letting me be a part of this very special evening.
INVICTUS Screening hosted by the Embassy of South Africa

One of the busiest ambassadors posted here in Japan is South African Gert Grobler. With the World Cup coming up in South Africa this summer, the celebrations for the country's 100th anniversary of diplomatic relations with Japan. and many sports and cultural events coming up, expect to see a lot of coverage on South Africa in my column this year.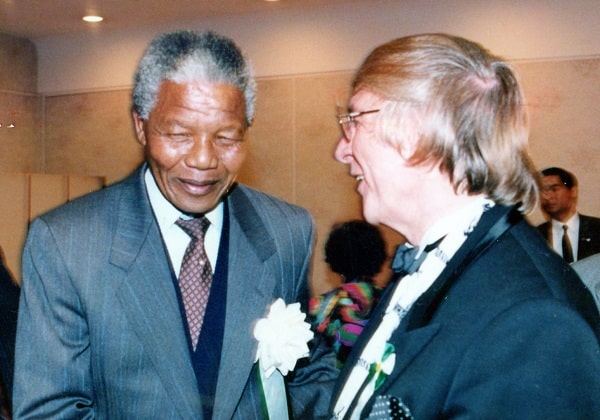 On February 11, people all over the world celebrated the 20th anniversary of the release of Nelson Mandela after 27 years in prison. Here in Japan. special events to commemorate the occasion included a screening of Clint Eastwood's highly acclaimed film Invictus. The event was hosted by Ambassador Grobler and top execs of the Japan Rugby Association, and special guests included former prime ministers Yoshiro Mori, a real rugby fan, and Taro Aso who's really getting more and more into the sport. Pop singer Ayaka Hirahara, who's doing the theme song for the upcoming rugby tournament here, was also there—what a nice woman. The film, with its energy, spirit and optimism, is just what so many need about now.
Omani National Day Celebration at the Imperial Hotel

Down at the Imperial Hotel, Omani Ambassador Khalid Al Muslahi and his dynamic wife Abeer Aisha hosted a glittering, colorful Arabian Nights-style reception on the occasion of their national day. The Al Muslahis are a popular couple, and it was wall-to-wall interesting people that evening. The host couple and their children, as well as many of the guests, wore national costumes, which were all very beautiful. The plentiful buffet of Arab food, the interesting people, and the warm Omani ambiance added up to a very special and enjoyable evening.
Grace Saito Concert at Hilton Tokyo

As I often say, one of our city's most active philanthropists. Grace Saito, just never slows down. She's a very active Rotary Club member. and as founder and president of the charity organization Gracekai, she organizes concerts that benefit many worthwhile causes. She held her most recent charily concert in the newly decorated ballroom at Hilton Tokyo. The spacious venue was completely full, and the concert, which featured a tenor, a soprano, a violinist and a pianist, was excellent. The hotel GM, Christian Baudat. was very generous and had his food and beverage department set up a wonderful buffet for the guests there to enjoy after the concert. It was a thoroughly enjoyable afternoon in every way, with proceeds going to polio eradication. Kudos to all concerned.
In and Around Tokyo
Refugees International Japan (ROI) will present its Art of Dining charity exhibition on Tuesday, March 16 from noon until 8:30pm at the Westin Tokyo. This is the 20th anniversary of the popular event, and 20 designers will show their imaginative and culturally diverse table designs during one of RIJ's top fundraisers. I'm sure there will be a big crowd as always. so it's best to go early. See you there.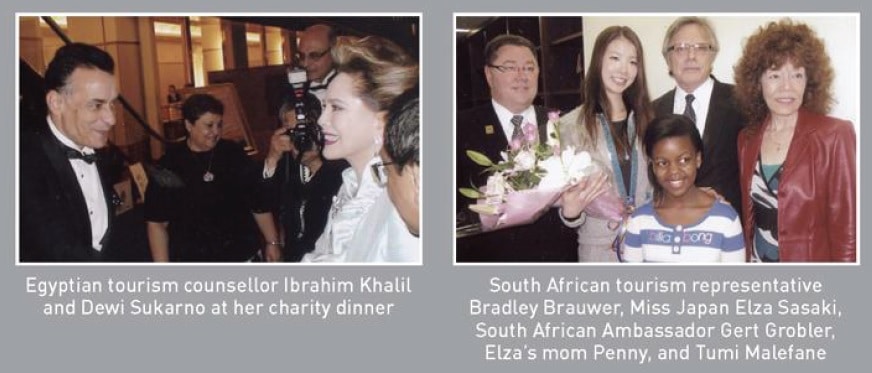 *First published at the Tokyo Weekender
*Images Copyright: Tsukasa Shiga