Bill's Partyline May 2015
PEOPLE
Holy Week was very busy as well. Friends who went to Ash  Wednesday services at the popular Franciscan Chapel were pleas-  antly surprised to see U.S. Ambassador Caroline Kennedy there. I  was happy to hear that others there let the always busy, and very  popular, Ambassador relax and enjoy the services.  Father Grimm was hack from one and a half weeks in Nepal to conduct Easter services in the Parish Hall. On Easter Sunday, April 5,  Father Russell was upstairs conducting services in the main church.  All the services were filled with international people and they had to  add two extra masses. Kudos to all concerned for managing to accommodate everyone. The priests and staff at the Franciscan chapel do so  much to help so many. 
PARTIES
MEXICAN RECEPTION—ARTIST OROZCO


I had three great years in Phoenix, Arizona, and three more in San Diego. I made dozens of trips all over Mexico, and am a great fan of  Mexican food, art, culture, music, and of course the people. Most of my friends when I lived in the Southwest were Mexican and they and their lifestyle are things I miss the most here in japan,  Needless to say, I quickly accepted the invitation from Mexico's deputy chief of mission, Armando Arriaga, to a welcome reception from Mexico's top contemporary artist, Gabriel Orozco. It was a  laid-back evening with many Japanese artists and gallery owners. 
BIG ST. PATRICK'S DAY
Irish Ambassador Ann and her artist husband Ed Miliano '  have only been here a short time but with all the St. Patrick's Day celebrations (parades, parties at their residence, a  National Day reception at the Okura) They have kept super busy. I  find it pretty amazing how many Japanese really get in some wild green fashions, the parades, and the festival in Yoyogi Park—and of course, the many popular Irish pubs around Tokyo, and other major cities in Japan.
OTAIBI'S KUWAIT NATIONAL DAY RECEPTION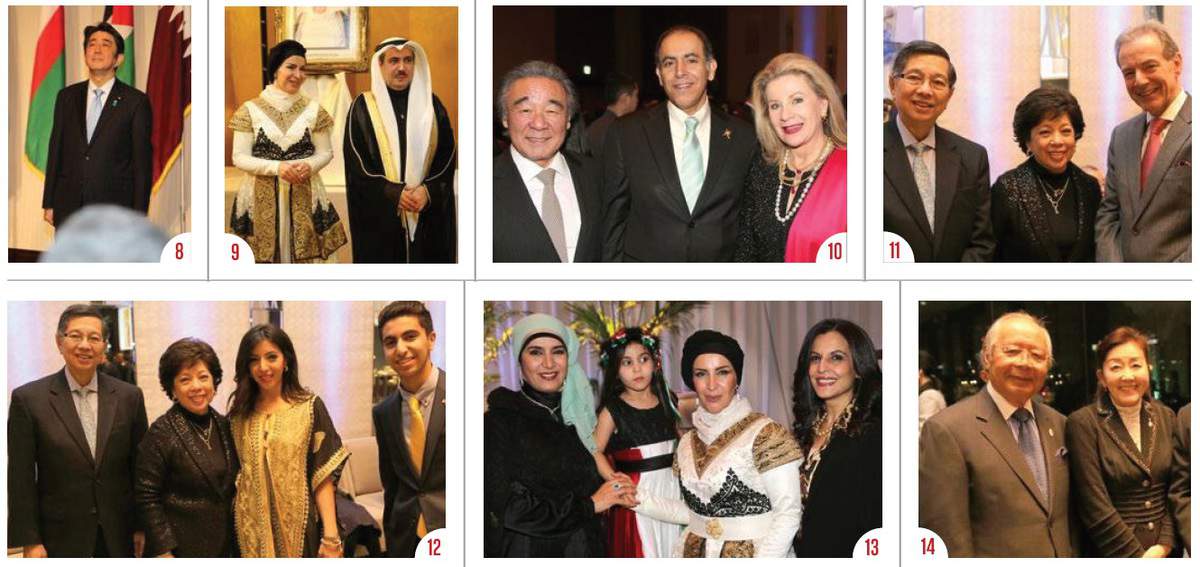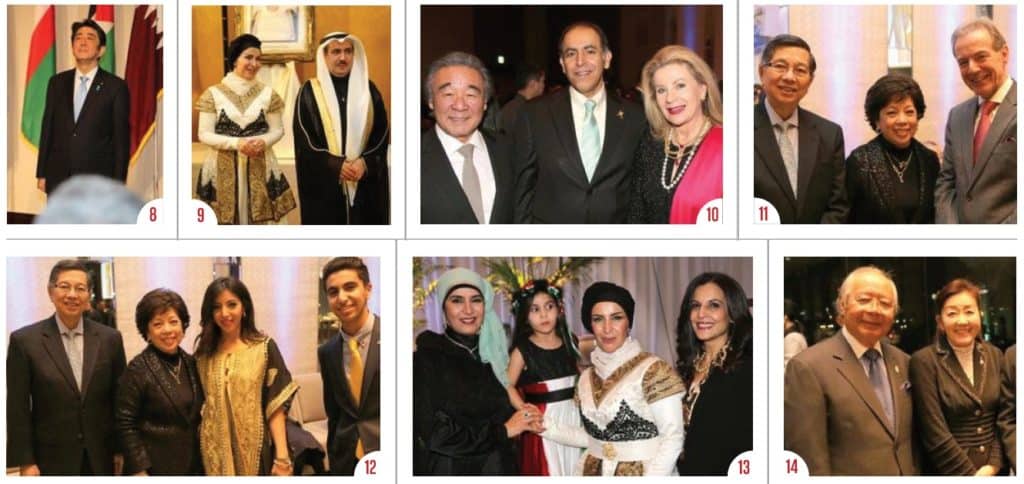 On Feb. 25, the Ambassador of Kuwait, Abdul Rahman Humood  Al-Otaibi and his wife Iamilah hosted a beautiful and crowded  reception in the huge Aoi room in the Palace Hotel. The occasion was to celebrate the 54th National Day and 24th Anniversary of  the Liberation of the state of Kuwait. ]amilah has an artist's touch,  and she and her staff had done a fantastic job of turning the venue into a reflection of Kuwaiti fashion, décor and culture. I especially liked the big dhow which reminded me of a full day of sailing when I last visited Kuwait. My praises to the Palace's food  and beverage department. U
PLACES
FOOD it BEVERAGE VIPS PARTY AT MIDTOWN OAKWOOD
Dropped by Oakwood in Midtown to say hello to friends there and  found myself in a party for ofa dozen of our city's top food and  beverage company execs. It was nice seeing friends from several  hotels and restaurants and meeting some very interesting food and  beverage execs as well. Oakwood, by the way, is a laid-back classy  venue for small parties. For info, call Amy I-Iaosashiro, who can give  you a run down on what they have to offer. Telephone: 03-5412-3131, and mention the Weekender. 
Sort of got back into the nightlife scene when I helped with the three opening parties of a glittering new club "Fame." (I chose the  name of the club.) Fortunately, the club is not in the seedy Roppongi area, but right on the corner of busy Aoyama Dori and Omotesando—across from the police box on the second floor of the Festai Omotesando building next to the Kimijima and Lacoste fashion shops. I really enjoyed working with showbiz personality Raymond John and happy to say we got along with Fame's staff.  We're able to get good crowds every night, including models,  actors, actresses, dancers, photographers and business leaders.
*First published at the Tokyo Weekender
*Images Copyright: Tsukasa Shiga