Bill's Partyline September 2013
PEOPLE
It was really great seeing beautiful and dynamic Australian model Miranda Kerr, who took time out of her almost non-stop working schedule on her recent visit to Tokyo. I first met Miranda about 10 years ago when she was just getting started in modeling and we hung out at the Lexington Queen club — now New Lex Tokyo. She looks great and is a top world model now who's one of the stars of the spectacular Victoria's Secret fashion shows. She's done well with her personal life as well and is married to actor Orlando Bloom (Lord of The Rings, Pirates of The Caribbean, etc.). Like celebs Herbie Hancock and legendary singer Tina Turner, Miranda and Orlando are members of the Soka Gakkai religion. She was here this time as image girl for the renowned Samantha Thavasa. The New York based cast and crew of Greenday's award-winning Broadway musical, AmericanIdiots also made a lot of new friends and fans during their two weeks of Kyodo Tokyo performances at the International Forum. I got to know the members of Green Day during their early career, and have always liked their music. They're too busy to come here now, but the cast was packed with great singers, 1 great dancers and the full houses of mostly young Japanese, I like me, really enjoyed the show. Kyodo, by the way, will bring Paul McCartney for shows later in the year.
PARTIES
Jordan National Day at Okura

To celebrate Abdullah II ibn al-Hussein's accession to the throne and the 67th year since the independence of the Hashemite Kingdom of Jordan, ambassador and Mrs. Demiye Haddad hosted a glittering reception in the Hotel Okura's Heian room. Guests included Japanese Government officials, diplomats, as well as both Japanese and foreign business leaden and their spouses. The bountiful buffet featured Jordanian, Japanese and Western favorites, there was an interesting exhibition of Jordanian paintings and handicraft, as well as Jordanian song and dance. I've had the privilege of meeting and highly respect the King and several other members of the Royal Family. I also drove from Amman to Petra to Wadi Rum, where they filmed Lawrence of Arabia, and the beautiful beach resort of Aqaba holds great memories.
PLACES
Grand Hyatt's Spectacular 10th Anniversary Event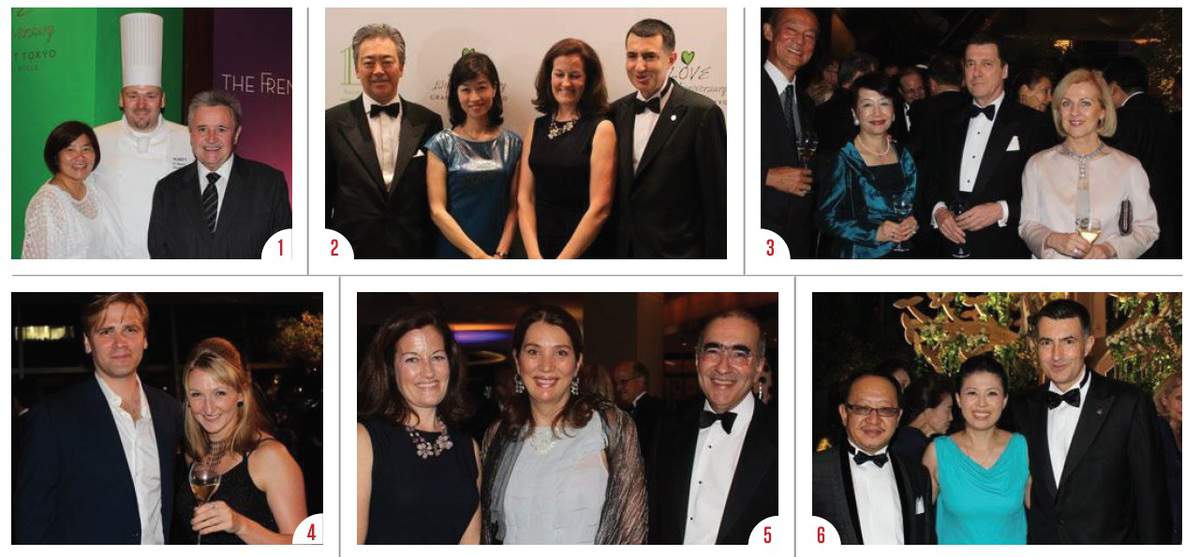 The 10th-anniversary party for the Grand Hyatt Tokyo here was, as everyone knew it would be, very special in every way. Before guests entered they were entertained at the stone garden entrance by several boldly body-painted fire dancers, who put on a dynamic show. After this people entered the hotel through the red skirt of a blonde who literally towered about 25 feet over everyone there. The dress code was formal, and the main reception area was, as you can see by the photos, full of super chic people. The evening was unbelievable gourmet food from six Hyatt restaurants. Guests moved from room to room, and everyone enjoyed the Italian, French, Chinese, Japanese, Keyakizaki, fish and endless delicious desserts. The hotel's GM, Christophe Lorvo, made a short, meaningful speech before cutting the 10 layer (10 years) cake and inviting everyone to the ballroom where they could mix, relax and enjoy the many wines and Champagnes. The Hyatt had flown in a British band called the Bootleg Beatles, and their renditions of all the Beatles favorites had everyone dancing on into the morning.
Grace's Special Memorial Concert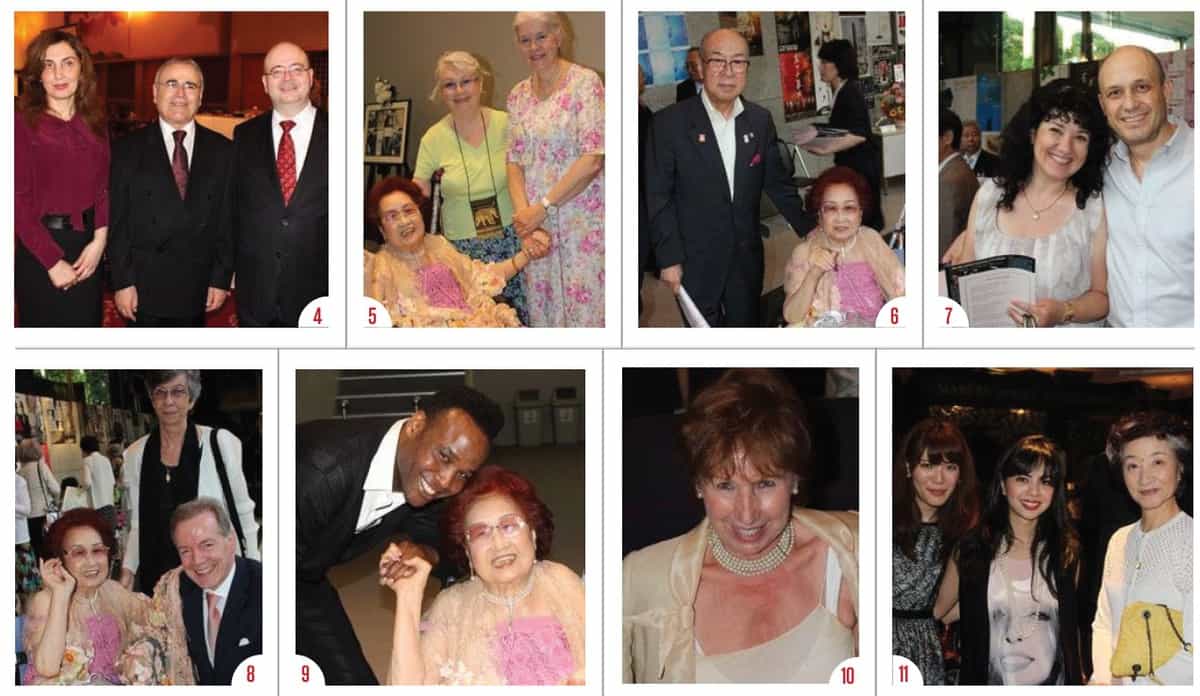 Grace Saito held her regular charity concert for the eradication for Polio at the Sogetsu hall on Aoyama Dori recently. Grace, as many of you know, is a real philanthropist, and has always been involved in projects to help others. Much of her work benefits the different projects of the Rotary Club of Japan. This concert was really very special, as it was in memory of Grace's daughter, Mari, who passed away several months ago. Mari was an accomplished pianist herself, like Grace loved classical musical and was also a true philanthropist. At the concert before this one Grace had arranged for her daughter to be there and see and hear her favorite pianist Hiroshi Arimori perform. Believe me, that was an emotional evening everyone there will always remember. Arimori-san also took time out of his busy schedule to perform at the memorial concert for his dear friend. It was a beautiful tribute in every way. God bless you Mari, we all miss you.
*First published at the Tokyo Weekender
*Images Copyright: Tsukasa Shiga