Celebrating German-Japan Friendship through Soccer
Embassy of the Federal Republic of Germany & Goethe-Institut Tokyo host FIFA World Cup Qatar Tournament Group E watch-event.
On November 23, Japan's national team faced the German national team in the first match of Group E of the group league. In commemoration of this match, "e-Kick-off" (related to "E," which means good in Japanese), was held, such as a table soccer confrontation between the E (Embassy) groups of each country's embassy, an e-sports corner, and so on.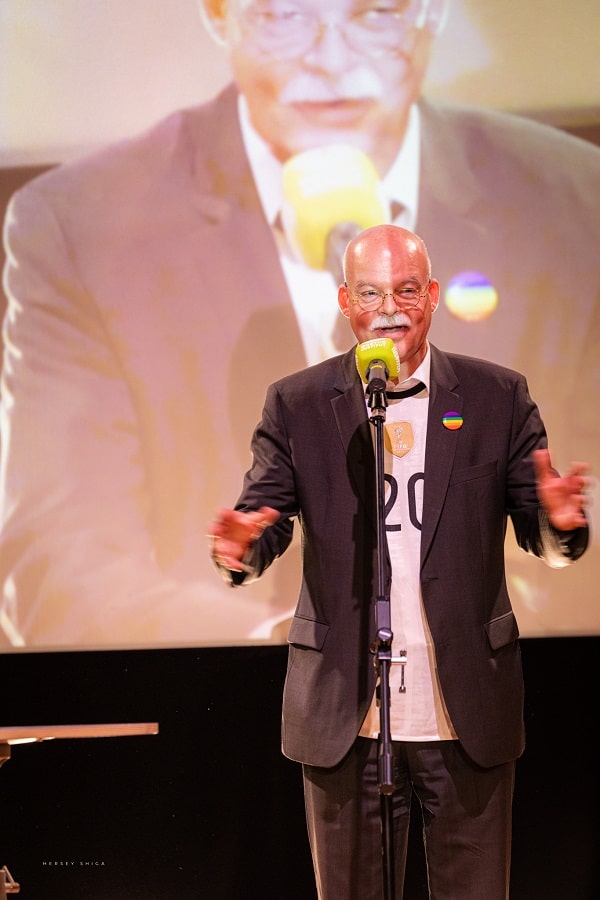 Here, Germany's Ambassador to Japan, Klemens von Goetze, as well as representatives from Spain, Costa Rica, and Japan, played a warm-up for his Group E in a foosball showdown (table football).
Foreign Minister Yoshimasa Hayashi and his wife, as well as former diplomat Minoru Kiuchi, a member of the House of Representatives, also showed up. Minoru Kiuchi is the Japanese government's foremost German expert, having spent more than 10 years in Germany, and is extremely fluent in German.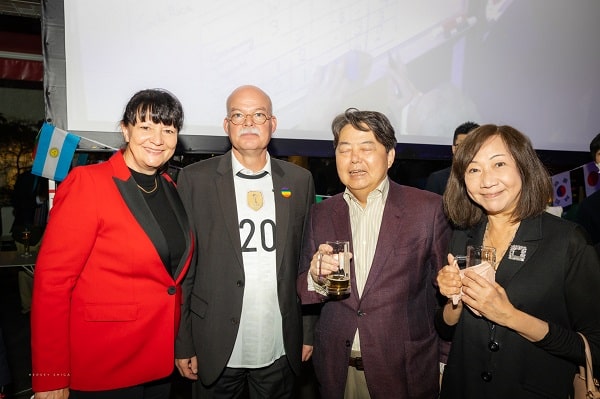 On this day, at 22:00, the match between Japan and Germany was broadcast on several large screens. Japan continued to fight even though it was one goal behind against soccer powerhouse Germany, resulting in a dramatic victory.
Japan once allowed Iran to score in the final seconds of their FIFA World Cup berth in Doha. The loss in this game meant that Japan missed out on their first-ever World Cup appearance. The game is known as the "Doha Tragedy," but this victory over the German team turned it into the "Doha Delight."
Japanese soccer has become stronger. However, the Japanese never forget that the history of Japanese football began with a German director.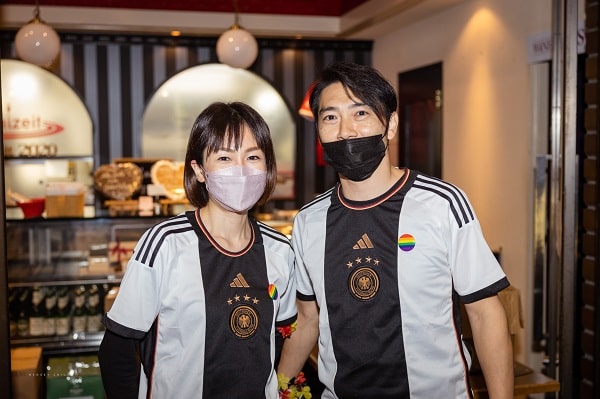 German director Dettmar Cramer was invited to Japan in 1960 to coach the Japanese national soccer team before the Tokyo Olympics were held. Cramer stood at a soccer practice field that was not yet set up, and he coached without complaining. Repetition of rudimentary practice has sometimes led to unpopularity from players. However, his skill is clear, and the players who learned the basics from him gained strength and power. As a result, the Japanese national team advanced to the best eight at the Tokyo Olympics. Later, in 1965, the Japan Soccer League was established. He won a bronze medal at the 1969 Mexico Olympics.
It all started with Kamamoto Kunishige, a former Japanese national team player who was sent to Germany thanks to Cramer. Now, many of the current members of the Japanese national team are playing active roles in German Bundesliga teams.
The history of Japanese football cannot be told without Cramer's contributions. More than 60 years ago, Cramer taught the Japanese people with his Germanic spirit, and the team has come to fruition, growing into one that is recognized around the world.
The Japanese national team continues through the group stage and advances to the final stage. I would like the Japanese national team to strive even more and aim for a higher ranking.