Reception held to commemorate the 125th anniversary of diplomatic relations between Japan and Chile
In 2022, Chile and Japan will celebrate the 125th anniversary of the establishment of diplomatic relations, and on November 4, a grand commemorative reception was held at the Hotel New Otani.
The commemorative ceremony began with the singing of the national anthems of both countries by the chorus club of Mitaka City Second Junior High School. Many members of the Diet were present, including Her Imperial Highness Princess Takamado, Minister of the Environment Akihiro Nishimura giving a congratulatory address, State Minister for Foreign Affairs Shunsuke Takei, and Parliamentary Vice-Minister for Foreign Affairs Maritoshi Akimoto. The presence of such distinguished guests made me feel deeply how good the relationship between Chile and Japan is.
Chile and Japan are both countries with long, narrow terrain running north to south, and are blessed with mountains and the sea. It is true that Chile is geographically distant, but for Japan, Chile is also a neighboring country across the Pacific Ocean. The history of exchanges with neighboring Chile is longer than the 125th anniversary, and the first step of exchanges can be traced back to the immigration of Japanese to Chile, which is said to have started in 1885.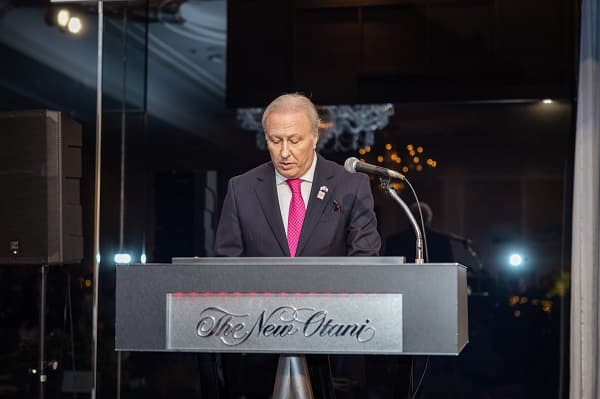 The opening speech by the Ambassador Extraordinary and Plenipotentiary of Chile to Japan, Ricardo G. Rojas, was very impressive. Every Japanese person knows about Chilean ingredients such as wine, salmon, and fruits that appear on Japanese dining tables. A lot of Chilean ingredients are sold in any supermarket in Japan. Chile's frozen salmon, trout, and sea urchin exports to Japan are number one in the world, and Chilean wine is also exported in large quantities, making it indispensable for "home drinking" during the COVID-19 pandemic in Japan. It's a must-have item. It is no exaggeration to say that Chile supports many of the ingredients necessary for sushi, which is a representative of Japanese cuisine.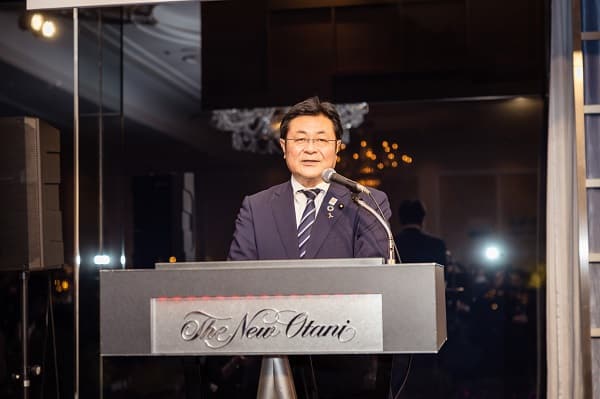 The two countries signed an economic partnership agreement in 2007 to revitalize trade. But most importantly, Chilean products are delicious and of high quality, and their quality is consistently maintained.
Chile and Japan's diplomacy, which boasts a long history of 125 years, seems to be centered on "delicious food diplomacy" supported by the private sector.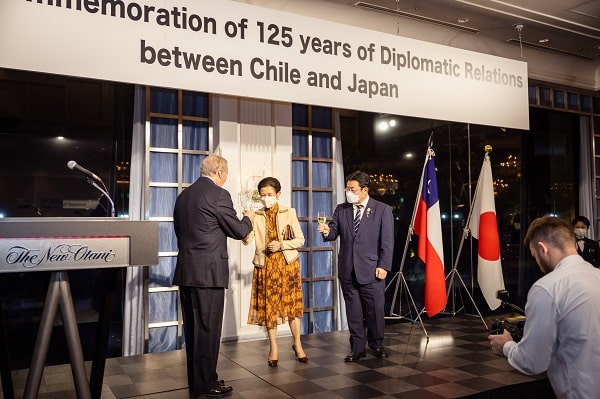 At this reception, Chilean wine was served as well as dishes made with delicious ingredients that Chile boasts to the world.
It is often said that it is important to "grab the stomach" in order to attract the man that a woman likes. Japan seems to have been "grabbed in the stomach" by a Latin beauty named Chile.
We hope that Chilean ingredients will continue to enrich Japanese dining tables.