Estonian Ambassador to Leave Post With Great Achievements
Väino Reinart, Ambassador of Estonia to Japan, who arrived in 2018, will finish his term in July 2023. The farewell reception held on July 5 at Happo-en in Shirokane was attended by many people from various industries, demonstrating the wide-ranging friendships of the ambassador and his spouse.
During Ambassador Reinart's five-year tenure, the pandemic by COVID-19 occurred and activities were restricted in various ways. However, during that time, Estonia was attracting a lot of attention in Japan as an IT powerhouse in the world. Takuya Hirai, the first digital minister, also attended the reception and gave a toast.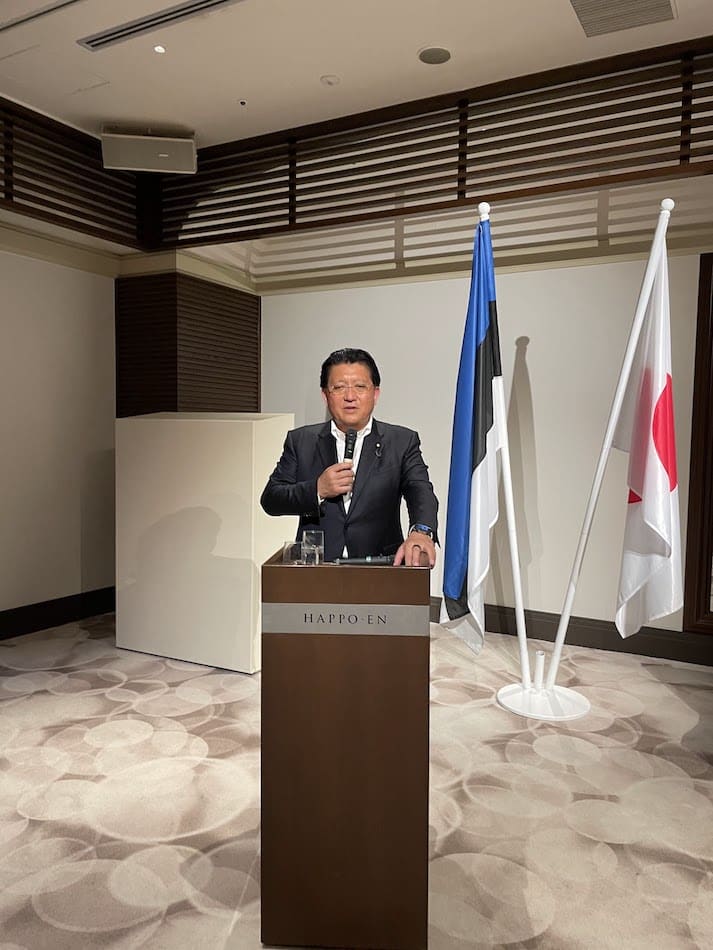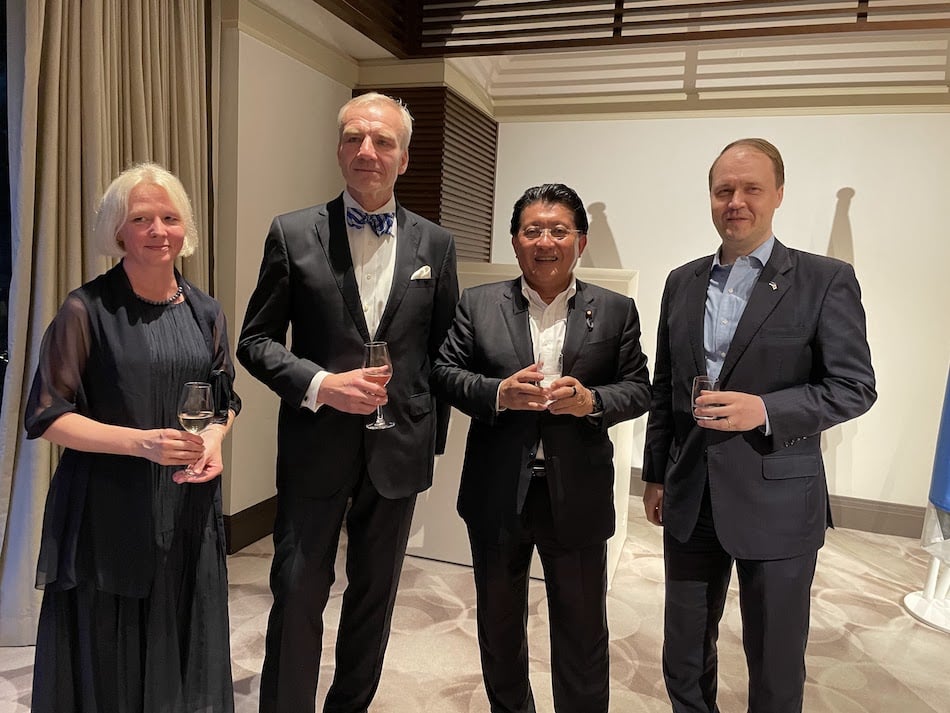 In addition to IT, Estonia is also gaining recognition in terms of culture. Stylish fashion and miscellaneous goods from Estonia have been introduced through pop-up shops at department stores and other retail shops, and are very popular. Cookbooks focusing on Estonia and the Baltics are also favorites.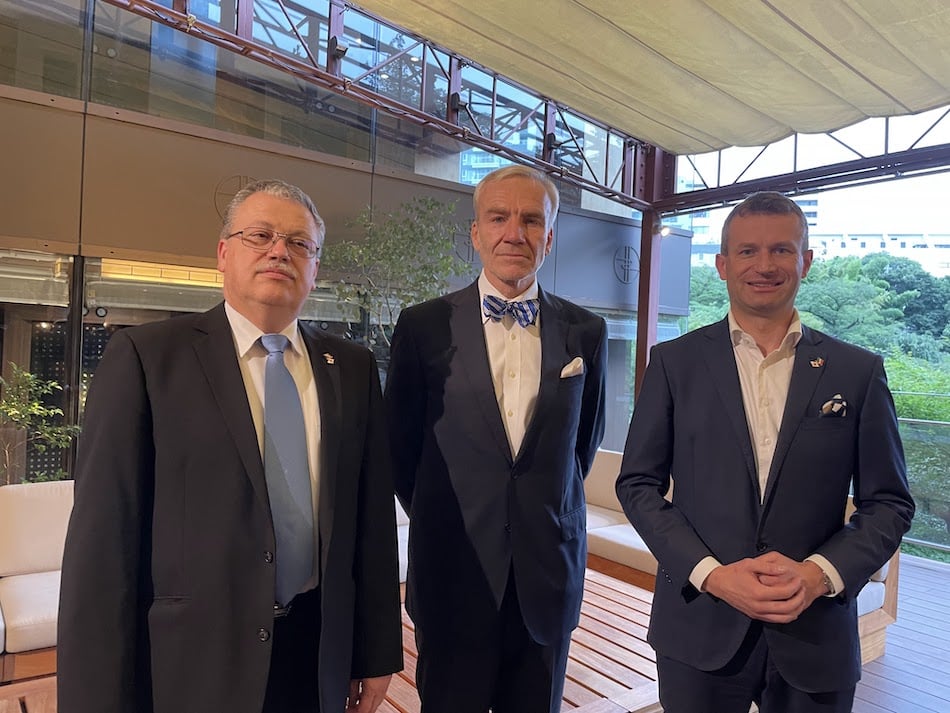 It was also announced that Ambassador Reinart and his wife, Ms. Kaire Jürgenson, would be stationed in Türkiye following Japan. At the same time, the resignation of Minister Counselor Argo Kangro, who speaks Japanese well, was also announced.
Although we are separated by distance, I would like to keep in touch with the Ambassador and Ms. Jürgenson, as well as Minister Counselor Kangro, by making full use of digital technology and IT. The reception ended with the hope that the two countries will continue to grow closer and develop together.