[INTERVIEW] Estonia – At the Forefront of Digitization
Interview with Estonian Ambassador to Japan, Väino Reinart
We had the privilege to sit down with the Estonian Ambassador to Japan, Väino Reinart, to discuss the promotion of Estonian interests in Japan in mutually beneficial ways, intricate details about Estonia and the country's fully-integrated digitization drive, as well as the long-standing relationship between Estonia and Japan.
Väino Reinart has been the Ambassador Extraordinary and Plenipotentiary of the Republic of Estonia to Japan since 2018. Prior to this he has been Ambassador of Estonia to the United States, Mexico and Canada. He also worked for the Ministry of Foreign Affairs, where he was in charge of trade and development cooperation. His wife, Kaire Jürgenson was also once a diplomat in charge of publicity and culture in Tallinn, making them a powerful duo in promoting Estonian-Japanese relations.
Could you please talk about your mission as a new ambassador to Japan?
As a matter of fact, I am not particularly new ambassador any more, I have been having the privilege to serve as Ambassador of Estonia to Japan for a little longer than three years.
In a very general terms, my mission here is to promote Estonian interests in Japan the best way possible. As is usually the case for friendly and like-minded nations like Japan and Estonia are, our interests on most issues overlap, we share similar interests and values, we are also faced with similar challenges.
As a matter of course, we are interested in promoting trade with each other based on international norms and agreements between Japan and the European Union. We also attach equal importance to our economic security, being it related to cybersecurity or the credibility of supply chains.
And we would of course be willing to work closely together making the best out of digital and green transformations.
Being faced with similar challenges, it is also in our common duty to promote democratic and rule of law based international order providing for security and stability as well as for economic growth and well being. We believe these values are universal, however, they are not always universally shared. Consequently, we need to beef up our efforts to preserve and promote the World order the way we like it.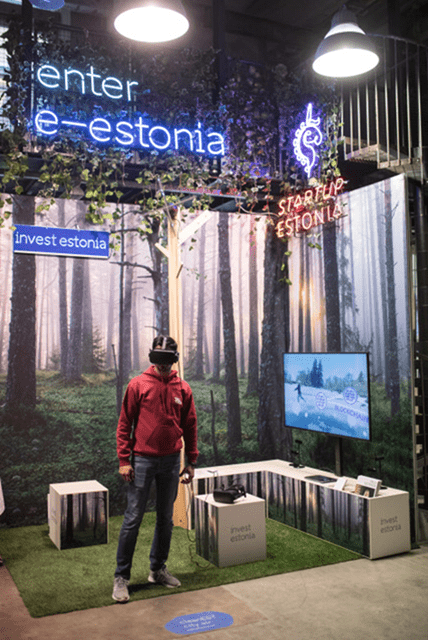 Could you please tell us about the relationship between Estonia and Japan?
Japan and Estonia celebrated one hundred years of friendship last January. Before the Second World War, Japan and Estonia appointed Honorary Consuls representing their interests to each other, and in 1939, Japan appointed her first Envoy to Estonia. Resulting from the outbreak of the Second World War, these missions could no longer properly operate and were to be continued after Japan and Estonia reinstated their official relations in 1991. Japan opened her Embassy in Tallinn again in 1993, and Estonia's was opened in Tokyo in 1996.
Ever since, Japan has been the most important like-minded partner for Estonia in this part of the world. Throughout these years, we have seen several highlights in our relations, the most significant of them being the visit of Their Majesties Emperor Akihito and Empress Michiko to Estonia in 2007. There are also several well known facts featuring our relationship; I believe most Japanese people know Estonian Sumo-wrestler, Baruto, who in 2012 won the Tokyo Sumo Championship. I am also sure many readers of the Tokyo Weekender know Estonian Conductor, Paavo Järvi, who has been the Chief Conductor of the NHK Symphony Orchestra for the last five years. And the rally fans no doubt know it was Estonian Ott Tänak who won the World Rally Championship for Toyota in 2019.
Of course, our friendly relations go well beyond these highlights. I believe Estonia is reasonably well-known in Japan, as before the Covid pandemic hit us all two years ago, nearly one hundred thousand Japanese tourists visited Estonia every year. For a nation of 1.3 million, I believe this is a significant number of visitors. Similarly, our relations are not limited to intergovernmental cooperation only; our municipalities have also been reaching out to each other establishing sister city-like relationships between them. To a considerable extent, surprisingly, most of these recent developments have been driven by the interest of the Japanese entities to learn more about the digital transformation Estonia has successfully been going through.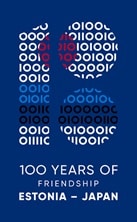 Could you please tell Japanese people about your country's history?
The first traces of the settlement in the territory of modern Estonia date back to more than 8000 years BC, the name of Estonia was first mentioned in 1st Century AD. Since the end of 12th Century then Pope Celestine III started the Christianize of Estonia, our history has been pretty well researched and documented. Since then, Estonian territory has been dominated by the Danes, Swedes, Germans, Poles and the Russians. Estonian Capital City Tallinn was first mentioned in 1154 and is the home of one of the oldest Town Halls in the World dating back to 1372. Throughout the Middle Ages Estonia was an important center for trading for the German-based Hanseatic League, which dominated European commerce between the 15th and 19th Century.
The first free trade area in the World, if you wish. Legend has it that the Christmas tree was originally invented in Tallinn then it was brought to Tallinn Old Town Square in 1441 by the Brotherhood of the Blackheads, a Livonian merchants' association. If this is true, that would make it the first Christmas tree ever placed on a town square in Europe. Fast forward, on 24th of February in 1918, the Republic of Estonia was proclaimed, the first Constitution of Estonia was adopted in June 1920. The Republic of Estonia obtained international recognition and became a member of the League of Nations in 1921.
The first period of independence of Estonia however, only lasted until 1940, then Estonia was occupied by the Soviet Union, followed by the occupation by Nazi Germany in 1941 to be occupied by the Soviet Union again in 1944. Estonia regained her independence and international recognition again in August 1991. From then on, in historic perspective in no time at all, Estonia was able to restore her rightful place in the international community and became member of the European Union and NATO in 2004 and adopted the European Single Currency Euro in 2011.
Digitization
Estonia is advancing its digitalization policy one after another and is known as the forefront "electronic nation" in the world. Could you talk about that policy, the relationship between AI and the people, and future developments?
Indeed, Estonia has been branded "the most advanced digital society in the world" by Wired Magazine, Estonians are pathfinders, who have built an efficient, secure and transparent ecosystem that saves time and money, the Magazine says.The backbone of the Estonian e-Government and digital services is secure digital identity. Nearly every one of Estonia's 1.3 million citizens has an ID card, which is much more than simply a legal photo ID, it can function as definitive proof of ID in an electronic environment and also serves as a travel document inside the European Union.
Functionally, the ID card provides digital access to all Estonia's secure e-services, releasing a person from tedious red tape and making daily tasks faster and more comfortable whether we are talking about banking or business operations, signing documents or obtaining a digital medical prescription. In our last national elections almost 44% of Estonians used internet voting, votes were cast online from 110 countries around the World. 98% of Estonians have digital ID-card and 99% of the services are online. In fact, we have put all of the public services online that are technically possible other than getting married and divorced. Citizens can select e-solutions from among a range of public services at a time and place convenient for them, as virtually all public services are now available to citizens as e-services.
In most cases there is no need to physically attend the agency providing the service. The efficiency of e-Government is most clearly expressed in terms of the working time ordinary people and officials save, which would otherwise be spent on bureaucracy and document handling. Wide use of electronic ID in all the public as well as in private sector services has been the foundation of our digital success.
With the digital ID, you authenticate yourself and can sign everything digitally, in a fully legally valid manner, from government acts to business contracts to any applications to state by the citizens. Legally, a digital signature is fully equal to a handwritten one. We avoid spending annually at least 2% of our GDP by signing digitally in the whole economy as efficiency gain, mostly through time saved.
By the way, it is also environment friendly as it helps us to save a huge pile of paper annually, as high in fact as is the Tokyo Tower. Another interesting feature coming along with the digital governance Estonian users love and what our readers may find interesting is the "once only" principle mandating that the state is not allowed to ask citizens for the same information twice. In other words, if you submit your address to a local government, for example, the department of motor vehicles must not ask it again when you want to renew your driver's license.
Or the social security agency may not ask you to fill it out on their forms again then you come to claim whatever allowances you may be entitled to receive. No department of any government agency can make citizens repeat information already stored in their database or that of another agency. I am glad to note that Japanese MyNumber Digital Identity card was designed in close cooperation with the Estonian experts and to a large extent is based upon Estonian experience.
Personal information protection using blockchain
When taking the first steps towards becoming an e-state, Estonia understood that the risk of cyber-attacks will always be part of information society – a risk that must be taken seriously. Although blockchain has only become hot technology in recent years in connection with the invention of digital currencies like bitcoin, Estonia has been leading the way in the blockchain revolution – Estonian government has been testing the technology already since 2008. Since 2012, blockchain has been in operational use in securing data integrity of Estonia's registries, such as national health, judicial, legislative, security and commercial code systems, with plans to extend its use to other spheres such as personal medicine, cyber security and data embassies. Blockchain technology solves many problems that data governance professionals have been trying to solve for years.
Efforts as an advanced AI country
In July 2019, an expert group led by Ministry of Economic Affairs and Communications and the Government Office presented a policy report together with proposals to advance the up-take of AI in Estonia. Key in the development of AI Strategy is KrattAI: a strategic vision of how public services should digitally work in the age of AI. It defines opportunities for citizens to use public services by voice-based interaction with AI-based virtual assistants from any device, from iPhone or from your car, for example. Similar to iPhone's Siri AI or Alexa AI but for the government services.
It is a network of public and private sector AI applications like agents, bots and assistants that works – from the user perspective – as a single channel for accessing public services, taking the communication between the citizens and the state to an entirely new level.AI chatbot focuses on providing the best user experience possible. The uniqueness of the solution is that it is based on a distributed model, where each chatbot is developed on its own, but capable of communicating with other similar chatbots and services in order to deliver the most relevant service for the citizens. Estonia was aiming to have at least 50 AI solutions deployed by the end of 2020 and currently has more than 110 cases lived in the public sector.
e-Residency
In Estonia, we try to think and act like start-ups also in government. One of the biggest challenges for us has been our relatively limited number of citizens. So, we decided to add to the 1.3 million people maybe another million by providing e-Residency. We already have more than 80.000 e-Residents from 174 countries and the number keeps growing. From Japan we have 3.288 e-residents. Anyone in the world who wants to operate out of Estonia can become a "resident" without living in the country.
While e-residents don't have full rights as citizens in terms of voting and traveling, the government issues them a digital identity that grants you full rights to digitally start and handle companies in Estonia and therefore, in the European Union. E-residents have established more than 16.500 new companies in Estonia. It is a transnational digital identity that can provide anyone, anywhere with the opportunity to succeed as an entrepreneur. Like citizens and residents of Estonia, e-residents receive a government-issued digital ID and full access to Estonia's public and private e-services.
This enables them to establish a trusted EU business with all the tools needed to conduct business globally. They can then use their secure digital identity to remote control their company entirely online from anywhere in the world with minimal cost and hassle. E-Residency is building a new digital nation for citizens of the world where no one is held back from their entrepreneurial potential because of where they live or where they choose to travel.
This has enormous potential for unlocking global growth by democratizing access to entrepreneurship and e-commerce. We believe that countries will one day compete for e-residents based on the quality of their public e-services and their business environment. Several countries have already taken first steps based on the best practices of Estonia's e-Residency experience.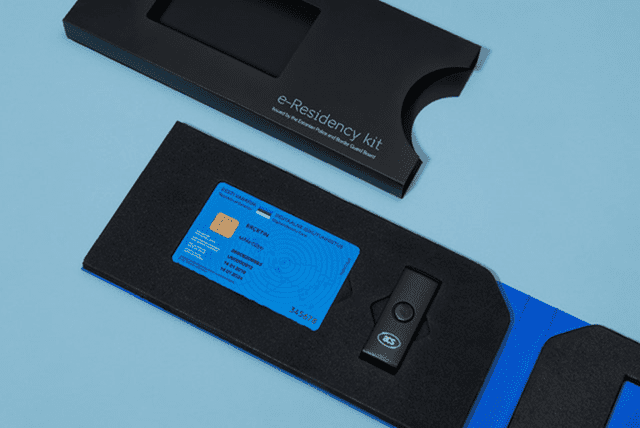 Electronic payment for shopping, etc.
In fact, digital transformation in Estonia pretty much started with internet banking at the end of nineties. It's hard to overstate the enormous role Estonia's banks have played in creating and promoting the nation's e-government solutions. Banks wholeheartedly embraced e-ID, encouraging customers to use their ID cards for secure transactions, and even giving away free card readers. They also helped to move the population online by developing and offering high-quality internet banking services.
Today, over 99% of all banking transactions in the country are carried out online. By the way, I had not seen a bank check before I opened a bank account in the United States in 2007 and the first ever bank book was given to me by a Japanese bank when I moved here in 2018. We believe electronic banking using secure digital identity provided by the Government was pretty much revolutionized and mainstreamed by the banks in Estonia.
Education about AI
For starters, Tallinn University of Technology brought one of the most popular online courses – "Artificial intelligence online course – The Elements of AI" to Estonia. It was originally developed in Finland by university professors, data scientists and designers with the purpose to help better understand artificial intelligence and its social role. It is perfect for picking up beginner level information on artificial intelligence as no prior programming or technological knowledge is needed. The course consists of six topics and 25 exercises and covers several critical features of advanced AI technologies, you can check it out for yourself: elementsofai.com
Is the progress of digitalization so far influenced by the history of Estonia and the relationship with the former Soviet Union?
Ironically, it was in the early years, not in a way you may think it did, however. As we regained our independence in 1991, we did not inherit much valuable from the Soviet Union, including in terms of technology and infrastructure. This, in turn, prevented us from having a "legacy problem" and the constant need to update outdated ICT systems. Instead, we started building our information society pretty much from zero and decided to use the best technology available.
This, luckily, more or less coincided with the emergence of the internet the way we know about it. It took great courage to invest in IT solutions and take the high information technology route at the time. Already in the mid-nineties the nation made a strategic choice by inventing e-Governance for Estonia to provide for transparency, improve the competitiveness of the nation and to increase the well-being of its people, while implementing hassle free governance.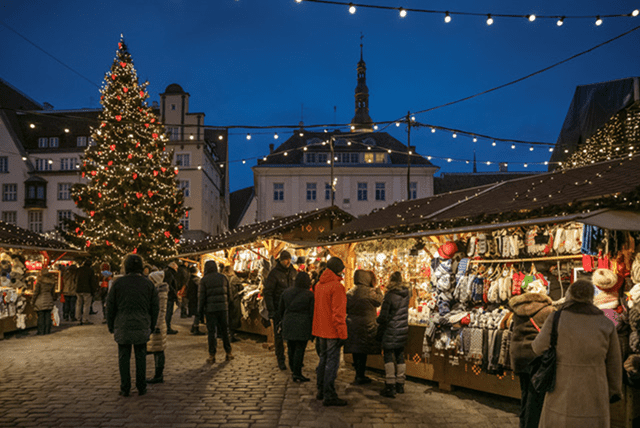 After independence from the former Soviet Union, Estonia remodeled and reborn the buildings used in the former Soviet era. Japanese architect Tsuyoshi Tane was involved in this project. Can you tell us about the idea of "turning a negative legacy into a brilliant symbol of the future" represented by the Estonian National Museum?
Designing the Estonian National Museum was not necessarily about remodeling the Soviet architectural legacy, it has rather been about saving and using, sometimes redefining, what is worth it. These efforts of course are not limited to the Soviet architectural legacy, the most shining example of it is the Tallinn Old Town, one of the UNESCO World Heritage Sites in Estonia. It is remarkably well preserved and hosts several architectural masterpieces, like for instance the famous St. Olaf's Church which was originally built-in late 12th Century and after it was rebuilt in the 16th Century to the total height of 125 meters was according to some sources the tallest building in the World for nearly a Century.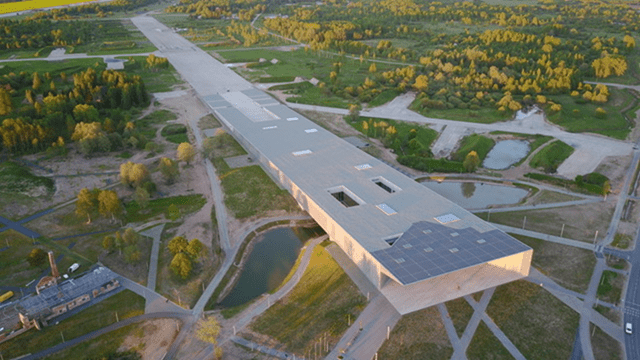 Estonian National Museum of course is an architectural masterpiece in its own right so beautifully designed in close cooperation with world famous Japanese architect Tsuyoshi Tane. What makes the design of the Museum unique, is that it was designed as a continuation of a landing strip of an abandoned Soviet military airfield thus creating an open house for public activities, bringing people together to celebrate a rich, if sometimes painful, history as an idea expressed and implemented so eloquently by Mr. Tane.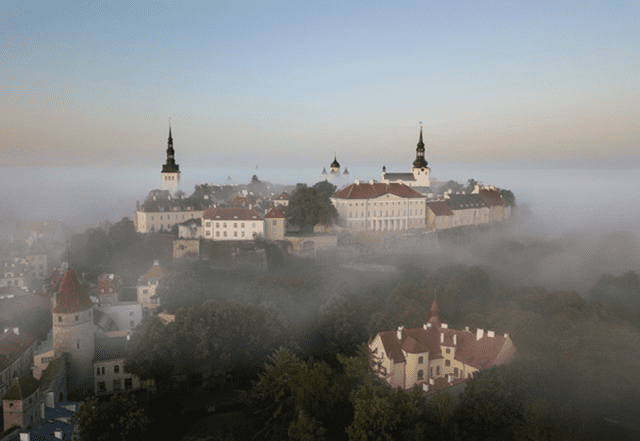 What products and industries are you promoting in Japan?
Estonian exports to Japan are pretty comprehensive, although about half of it is processed timber, all the way from log houses to designer products, recently Estonian saunas have become popular. The trade volume, however, most certainly does not live up the expectations we have about it. Over the recent years we have been making an effort to promote the trade in services, we believe a number of digital services designed and implemented in Estonia could attract a lot of attention also by the Japanese public.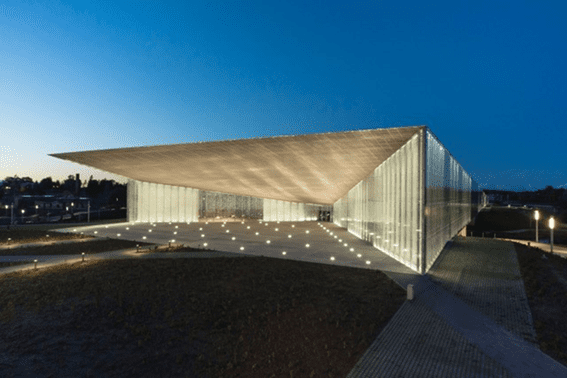 We believe the Economic Partnership Agreement between Japan and the European Union gives us a good opportunity to modernize our trade, particularly in the light of the upcoming Osaka EXPO2025.
For more information visit: Estonian Embassy in Japan
Interview conducted by David Schneider
Coordinator: Hiroko M. Ohiwa