Interview with the Ambassador of Malta to Japan H.E. André Spiteri
H.E. Mr. André Spiteri, the first resident ambassador of the Republic of Malta to Japan, has long been passionate about building and strengthening Malta-Japan relations. In this interview he describes how he became the first resident ambassador of Malta to Japan in 2020. He also discusses Malta's uniqueness in terms of safety and security, a thriving tech industry and enabling regulatory environment. He also touches on areas of focus to optimize the bilateral relationship between Japan and Malta.
Q: You are the first resident Maltese Ambassador to Japan. Was there any special affinity from your family background towards Japan?
One could say it's destiny. I had a grandfather who I never met because he passed away four years before I was born. He used to work at the port in Malta. He would watch Japanese ships depart and tell my grandmother that he really wished to go to Japan, and my grandmother would reply that he was crazy. This was during the seventies or sixties when the Tokyo Olympics and Expo of Osaka were held. So, it could be destiny that his grandson has now visited Japan many times.
Q: When you first came to Japan, were you already aware that you were meant for higher tasks in Japan at that time?
That's a very interesting question, because I first came here as a student 20 years ago. I was in my second year at the University of Malta and had the chance to go to a University in Japan during my exchange program. That was 2002 and Malta only joined the EU two years after that. I spent nine months in Kansai Gaidai University and I was very surprised to meet people from all over the world; America, Europe, Africa, Australia, Asia—all over the world, and their countries were represented in Japan. I spoke to some of them and asked, if something happens to me, where do I go? What do I do? Who I should talk to? So it was kind of inconvenient that the nearest Embassy of Malta was in Beijing as the Maltese ambassador in Beijing was also accredited to Japan.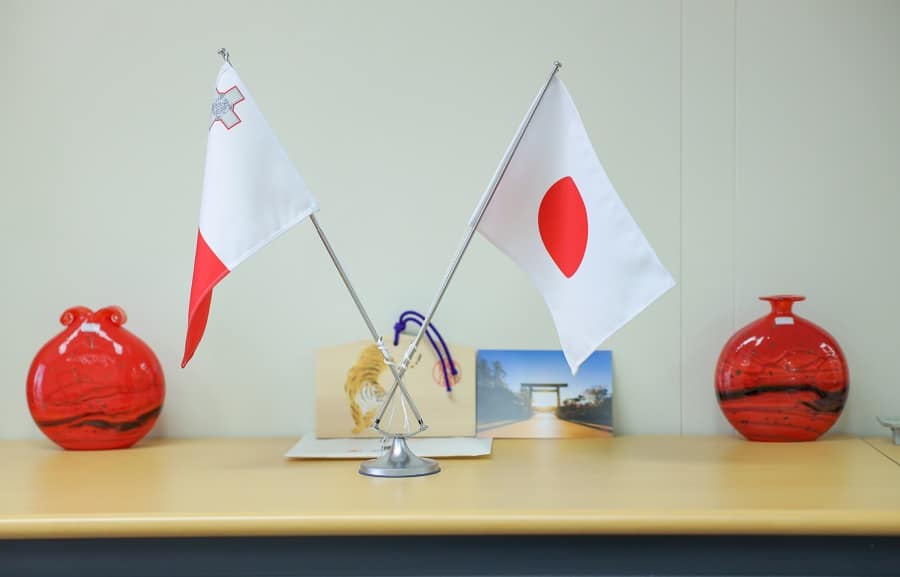 In 2013, our government decided to appoint a non-resident ambassador for the first time to Japan. Even though I was in Malta at that time, I understood the relevance of this important decision. I wanted to make sure that I would honor those who put their faith in me and do the best I could to strengthen the relations.
Q: You started your mission under very difficult circumstances with COVID-19 just hitting Japan in February of 2020. How did you manage the first few months?
In October 2019 I was in Japan on a mission because the president of the Republic came to Japan for the enthronement ceremony of His Majesty the Emperor of Japan. I stayed there a bit longer to find a place for an embassy, so I went to different locations within central Tokyo. But then COVID-19 struck, Japan closed its borders and there were travel restrictions.
We agreed that first we would open a temporary space, so we found a small space which we could use as a starter. I came here alone in September 2020. I stayed two weeks in quarantine and after that I opened the Embassy on 28th September 2020.
Opening the embassy is like opening a startup company as you had to build it step by step we set up the embassy from the ground up. Of course, it was very challenging for me as I had no experience to opening an embassy in a foreign country. For the first year I was practically on my own so I had to find also the official residence of the Ambassador as I was initially staying in a hotel.
On the other hand, the embassy's office was empty and we had to buy furniture, office supplies and the official vehicle. The biggest challenge was opening the embassy's bank accounts in yen and euro since banks treat embassies as foreign accounts. Once everything was set, we could start recruitment of local staff. In addition, a diplomat from Malta arrived last November.
Now, the next step is to find a larger space to operate as a proper embassy.
Q: Please describe the Japanese-Maltese relationship.
Diplomatic relations with Japan officially began in 1965, a year after we gained our independence from the United Kingdom. But our relations go further back in time.
Also, there is historic relevance in our countries' relations. During the end of the Edo period, there was a diplomatic mission to Europe by the Tokugawa Shogunate. It was called the first embassy of Japan to Europe[1]. It stopped in various ports and places, and one place it stopped was in Malta, being part of the British empire, in 1862 on their way to see the London Expo of 1862. One of the four important people in this delegation was Fukuzawa Yukichi himself and it is most likely that he acted as an interpreter as he was fluent in the English language. As a thank you, the delegation left two sets of samurai armor as it was quite customary for the Shogunate to give armor as diplomatic gifts.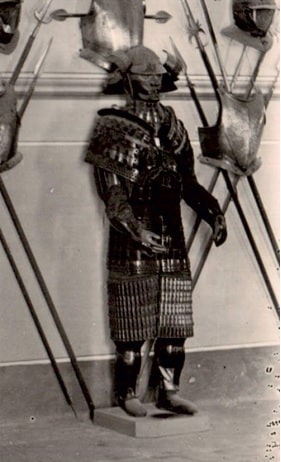 Another important milestone in our two countries' relations is symbolized by the Japanese war memorial in Malta which is located at the Kalkara Naval Cemetery. In World War I, His Imperial Japanese Majesty's 2nd detached squadron was stationed in Malta to defend the Allied ships in the Mediterranean against enemy naval forces because Malta was a British colony.
In June 1917 the Japanese destroyer Sakaki was torpedoed by an Austrian U-boat off Crete. The crew passed away and were buried in Malta. Japan had a very important role to play in World War I as the Japanese navy protected allied ships and convoys and the memorial in Malta is a testament to that. Books are being written on this historic moment in time.
In 1921 the crown prince Hirohito visited Malta before he became Emperor Showa two years later during his trip to Europe. He visited Malta at a very important time because he witnessed the opening of our first parliament. The Crown Prince also planted a cherry blossom tree as a sign of friendship at San Anton Gardens and also donated gifts which are still treasured up to this very day.
Q: Malta and Japan will be members of the Security Council for the upcoming term. Could you please tell us about the significance for both of your countries?
As members of the UN Security Council for the 2023-2024 term, will seek to place security, sustainability, and solidarity at the heart of its mandate. The elections were held in June this year we. Japan was a candidate country and Malta was also a candidate from another group so we will be working together in the United Nations Security Council for the term 2023-2024.
Even on international issues such as the Ukraine and Russia issue, Malta votes with Japan and the United Nations General Assembly. We're like-minded partners, we both want Japan and Malta to work with each other in the multilateral forum as are firm believers of the multilateral approach.
Q: What are trade relations between Japan and Malta?
Trade is at very elevated levels. Our main export to Japan are fish and crustaceans. For example, Malta is famous for its Bluefin Tuna which is one of our main exports. For us this is a huge success story and a showcase of successful trade relations with Japan. We believe we can replicate it with other Maltese products, like artisanal cheese, olive oil, wine and honey. Although our quantity is very limited, I am confident that they will be liked by the Japanese people as the products are very genuine. As regarding imports, we mainly import vehicles/parts and electrical machinery. Japanese vehicles are the most popular in Malta, especially Toyota, Honda and Mazda.
The Embassy acts like a window to Japan, giving a taste of our honey, olive oil, wine, and cheese. Malta means honey, it's from old Greek. Malta was known as a land of honey; you can find 2000-year-old honey apiaries in Malta. The apiaries were built by the Romans and they're still there. The tradition of beekeeping goes back thousands of years.
Apart from this, we are very pleased that more and more Japanese are travelling to Malta. Before covid, the Japanese tourists reached nearly 26,000 in 2019, whereas these numbered 1,714 in 2021 so we are hoping to see more visitors in 2022. English language students also visit and numbered 1,521 in 2021 and stay for an average of 10 weeks, making Japan the number one market for non-EU student arrivals.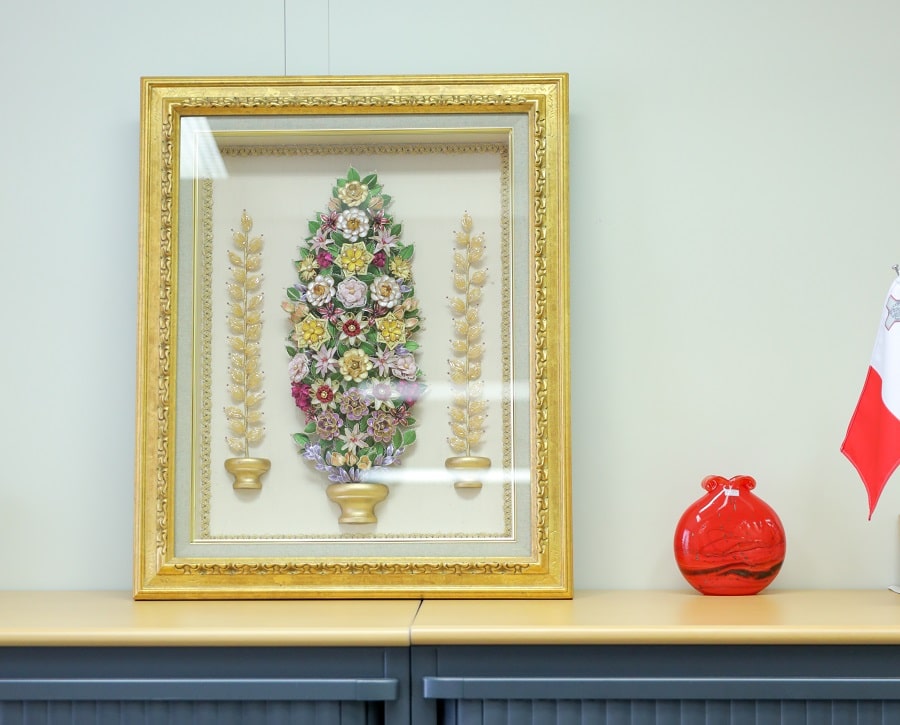 Q: Please highlight a project you have been working on this year.
One important topic I would like to speak about is called Island Diplomacy. We are a very small island, and Japan has many islands. Some of them are without people, but some of them have thousands of people who would like to make contact with them. As small islands, we have the same challenges that may be related to marine pollution, overfishing, and microplastics. We can tackle them in similar ways and learn from each other. I believe there is a lot of potential in giving these islands more visibility and international connections.
Q: Within Europe, Malta is known for its tech know-how and friendly environment for software and technology companies to operate in. How do you promote these industries to Japan?
There is a very strong interest in Fintech, and various IT companies are opening up in Malta. It's good to see that especially among young people in Malta are eager to explore opportunities in these industries. Nowadays young people are mainly interested in tech, web design, graphic design, e-commerce, digital marketing etc. and Malta provides the framework for the further development of such skills.
Having said this, people are not drawn to Malta just for our tech industry. There's also entertainment, beaches, nature, history—it's one complete package.
Malta not only offers you enabling regulatory frameworks and systems, but also quality of life. It's a safe environment; very safe for children. You will see children outside at night with their parents. You can go to work in the morning, go back home, get refreshed, and then go to the beach or play golf. Afterwards you can meet with friends and have dinner all in one day. We also try to reduce commuting time as much as possible so that we enjoy more of life.
Q: Tourism is an important pillar of your country's economy. Tell us about tourism opportunities in Japan?
Tourism has been booming for the last 20-25 years and there have been people promoting it in Japan. It used to be a non-existent market as there are no direct flights but there are more connections now with Turkish Airlines, Emirates and Qatar airways The price was also a factor because it used to be more expensive. Now it's more reasonably priced and that's very good. We're working on possible direct flights, but this needs time now due to the global pandemic. Also, we signed a code sharing agreement when the prime minister came to Japan in 2018.
As regards tourism, there are now guidebooks on Malta but it's taken for granted. Before there was no guidebook on Malta, there was only a guidebook on South Italy and Malta joined together as one book. There are now various guidebooks only on Malta. You can find five or six of them on online bookstores easily and they are very recent because they are regularly updated. This is a very good resource for Japanese travelers. We also have a Malta tourism office that promotes the island as a tourist and English language study destination.
Japanese people want to go to a place where they can experience different cultures. They want to meet with people from all over the world; Europe, Russia, Asia etc. We helped created an alumni association of English language students for them in Japan so that even when they're back in Japan, they can keep in touch with each other and strengthen their bonds and friendships with Malta.
We thank Ambassador Spiteri for this interview.
About Ambassador Spiteri
Ambassador Spiteri first came to Japan as an exchange student at Kansai Gaidai University in 2002. After he graduated from the University of Malta in 2005, he was awarded at Japanese MEXT scholarship and later obtained his Masters in International Relations from the Ritsumeikan University in Kyoto in Japan in 2010. André Spiteri served in the Maltese Ministry for Foreign Affairs and assisted the Ministry for Foreign Affairs with general coordination during the 2017 Presidency of the European Union. He played a major role in forming the Committee of the Malta – Japan Association and also assisted in the founding of the Malta – Japan Chamber of Commerce in September 2017 as a means to create business links with Japan from Malta.
For more information visit: Malta in Japan