The Japan-Latin American and Caribbean Ladies Association say farewell to Mrs. Dálenz
On the occasion of ending her tour of duties of Mrs. Isabel Dálenz as Charge d'Affaires of Bolivia in Japan, the Japan-Latin American and Caribbean Ladies Association (ADNLAC) held their traditional farewell gathering on December 15th.
At the Residence of the Ambassador of Chile, his wife Dr. Maria Jesus Herrero as the current Representative of the wives of Latin American Ambassadors at ADNLAC hosted the event.
In attendance, the Ambassador of Mexico, Her Excellency Ms. Melba Pría, Mrs. Noemi Inoue, City Council representative for Sumida-Ku, Mrs. María Amparo Barberis and Mrs. María Liz Aquino, wives of the Ambassadors of Ecuador and Paraguay, Mrs. Yumiko Hashimoto, President of ADNLAC and wife of former PM Hashimoto, Mrs. Mami Watanabe, Mrs. Nanami Tsubaki and Mrs. Midori Nagasaka, members of its Board of Directors, that enjoyed an afternoon of friendship and delightful hors d'oeuvre provided by the host and ADNLAC.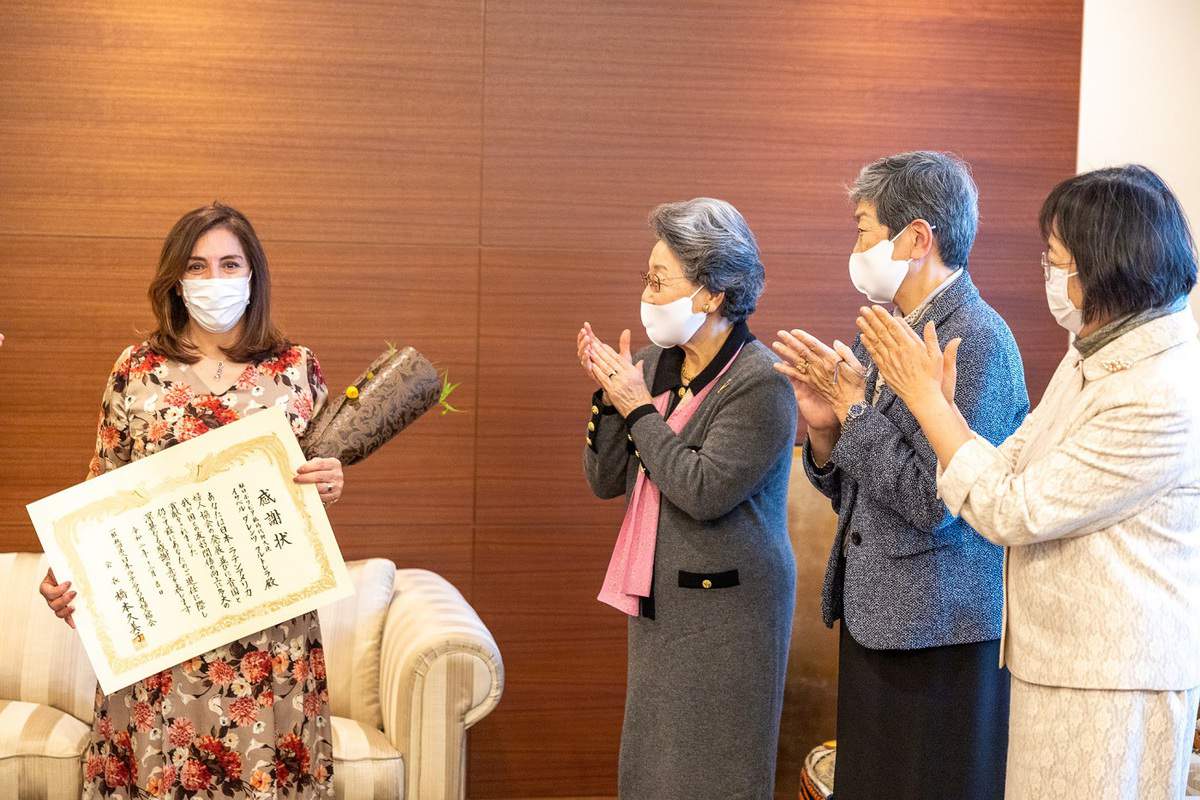 In a warm and meaningful ceremony, Mrs. Isabel Dálenz was awarded a special diploma and several gifts. A moving farewell speech was delivered by Mrs. Kumiko Hashimoto, praising her work in Japan and engagement of Mrs. Dálenz for ADNLAC.
Mrs. Dálenz thanked the kind words addressed to her and the warm support she has received in several stays in Japan over the years. She expressed how much she would miss the country, its people, and the many new friends she has made emphasizing that Japan will always take a special place in her heart.
ADNLAC and TMAGAZINE Japan wish her and her whole family well in her new endeavors.
See also: AWAAJ and SWAAJ in Support of the National Council of YMCAs of Japan