Make Music Part of Your Life! Tokyo International Music School
Tokyo International Music School, founded in 2022 to bring musicians from the international and Japanese communities to rehearse and perform together. Following our first successful year, we are pleased to announce our 2023-24 program, which includes a significant expansion in the number of groups we offer.
We continue to work closely with the British School in Tokyo, making use of their wonderful rehearsal and performance spaces. For the 2023-24 season we will hold some of our rehearsals at their new campus in Azabudai. You can find our term dates and a list of programmes we offer below. More detail can be found on the ensemble pages.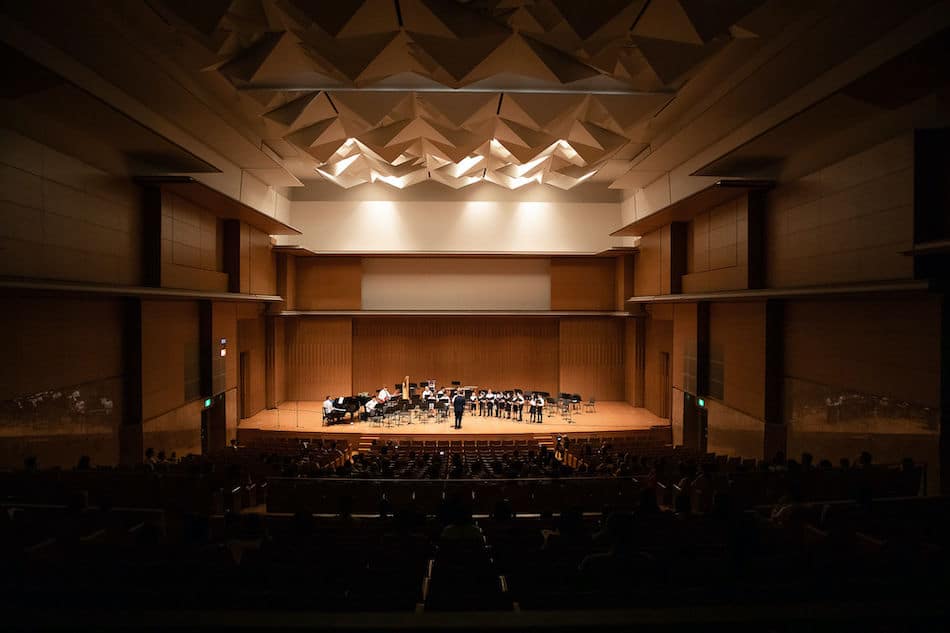 ‍Term Dates 2023 – 2024‍
‍Term 1:‍Saturday 23rd September 2023 – Saturday 16th December 2023
‍Term 2:‍Saturday 6th January 2024 – Saturday 16th March 2024
‍Term 3:‍Saturday 6th April 2024 – Saturday 15th June 2024
【Schedule】
British School Azabudai Campus
Sunday
09:30 – 11:30 Youth Orchestra
10:30 – 11:30 Training Orchestra
11:30 – 12:30 Chamber Orchestra
Tuesday
17:15 – 18:30 Junior Chorus
British School Sangenjaya Campus
Sunday
14:00 – 15:30 Trainee Jazz Band
14:00 – 16:00 Youth Choir
16:00 – 18:00 Youth Jazz Orchestra
Monday
17:30-18:30 Chamber Choir
19:00 – 20:30 Community Choir
Tuesday
17:30 – 18:30 Music theory class (Beginner)
Wednesday
19:00 – 20:30 Community Jazz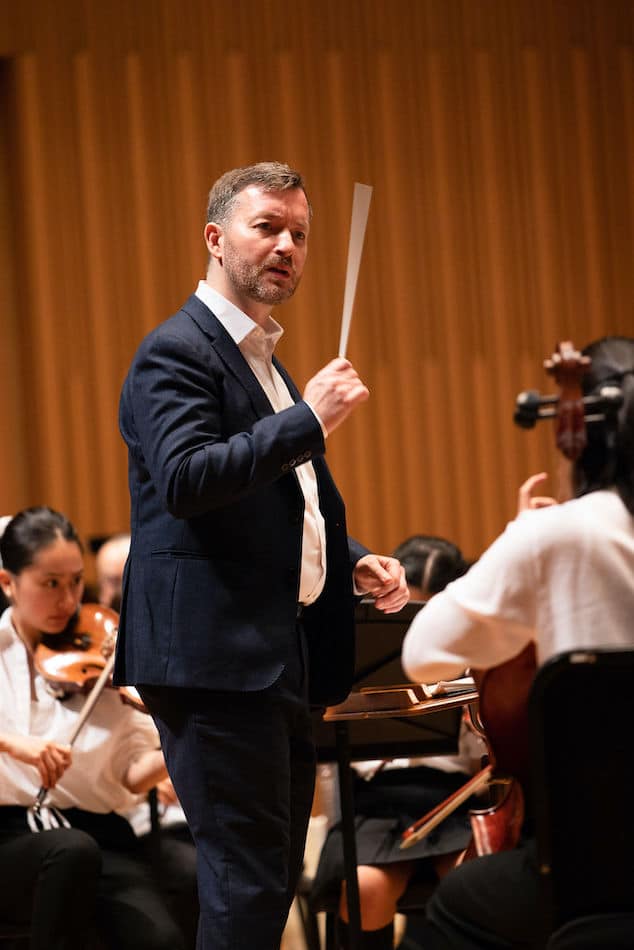 Teachers:
Simon Beston studied music at Oxford University, during which he sang as a Choral Scholar and Lay Clerk with the Choir of New College. After leaving Oxford, Simon has pursued a variety of musical avenues as a tenor, pianist and composer.
Simon came to Japan in 2016 to teach at the British School in Tokyo, and went on to act as Director of Music for the school. During his time at BST, he oversaw the teaching of the composition elements of iGCSE and A Level Music, where he helped students develop their composition techniques, while allowing them to find their own composition style.
In September 2022, he became the Founding Director of Tokyo International Music School, an organisation which brings students from a range of international and Japanese schools to rehearse and perform together in choirs, orchestras and other musical ensembles.
Jacob Knil studied Jazz Saxophone at Trinity College of Music in London and has performed extensively across the UK and Scandinavia. He specializes in saxophone technique, improvised music and jazz theory for students of all abilities.
Jun Kubo trained at the Juilliard School in New York, the University of Cincinnati College-Conservatory of Music, and NYU. She teaches at the British School in Tokyo, International Musik House in Minami-Azabu, and Tokyo American Club.
Jonathan Hammill graduated from the Juilliard School in New York and was principal horn of the Tokyo Symphony Orchestra from 2001-2023. He teaches at The British School in Tokyo, Dolce Music Academy, and Senzoku Gakuen College of Music.
Chris Koh completed his studies at the Chopin Academy of Music, Trinity College of Music and Huddersfield University. He teaches violin and runs the String Ensemble/Chamber Program at The British School in Tokyo and Phoenix House School in addition to his private studio.
Jessica Cesana-Hashimoto graduated from Ithaca College, and Purchase College Conservatory, NY, earning degrees in music education and performance. Since moving to Tokyo, she has been performing chamber music, and teaching students from Japanese schools, and the British and American schools.