McLaren Elva Looks Stunning In Gulf Theme by MSO
Luxury supercar maker McLaren Automotive, has unveiled the McLaren Elva Gulf Theme by McLaren Specialist Operations (MSO) for the first time in Tokyo at the Grand Hyatt Tokyo.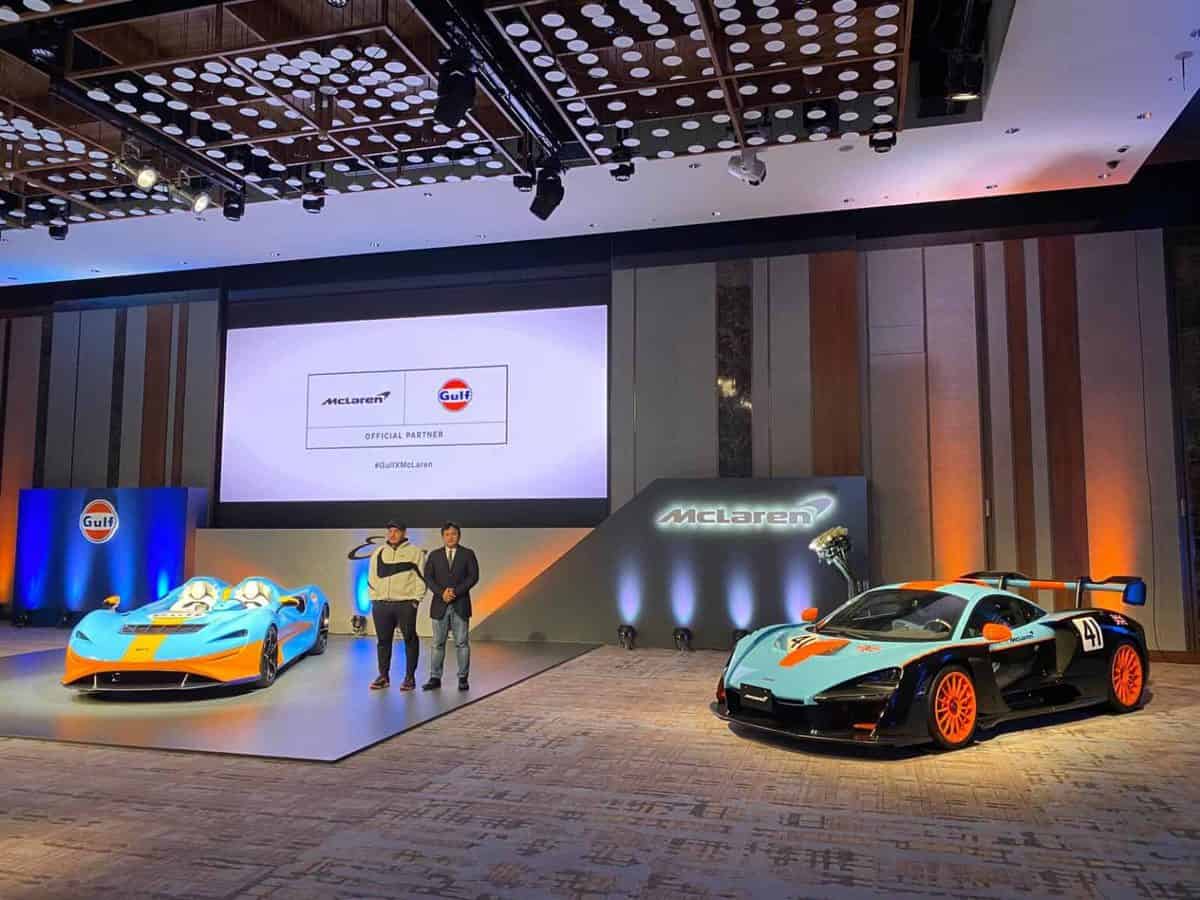 In a private event and in attendance of only a few clients and V.I.P. guests, Mclaren Japan presented the McLaren Elva & McLaren Senna LM (MSO Gulf) in a live-streaming event. Though the atmosphere was unique and unfamiliar for all attending at the Grand Hyatt, the two cars made the expected impact on the Japanese audience.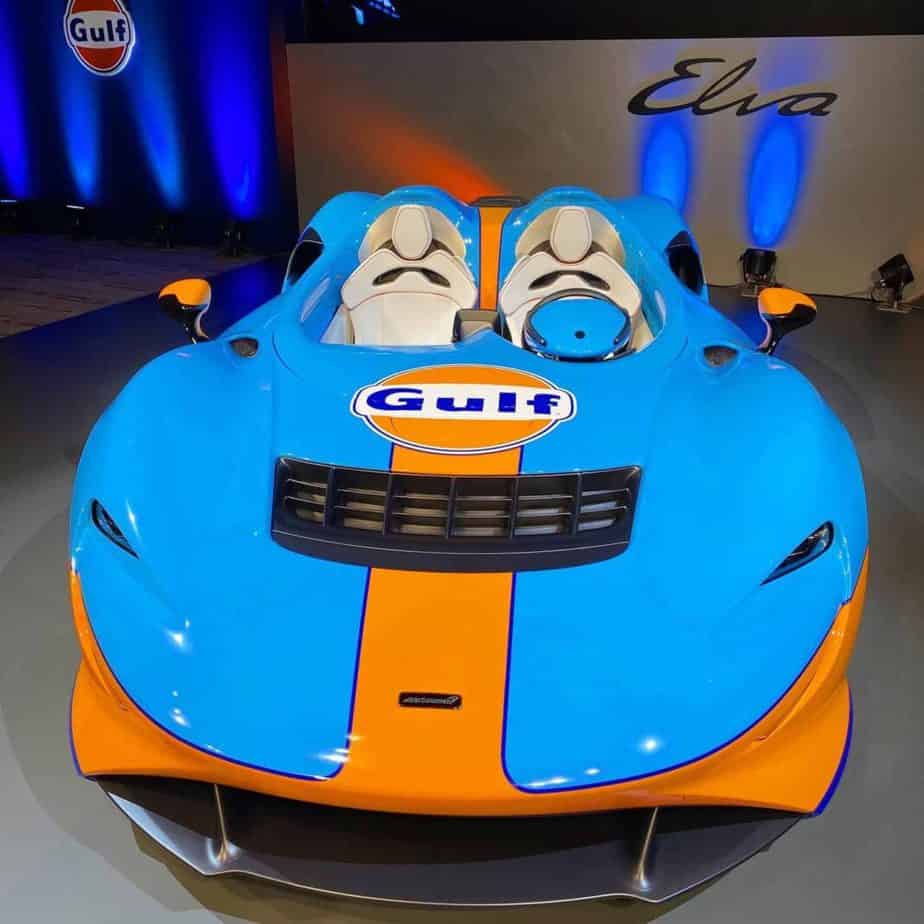 Striking in blue and orange Gulf colors, the unique McLaren Roadster represents the celebration of Gulf Oil and McLaren's renewed relationship and an example of how designs from McLaren's racing history are inspiring the brand's modern-day customers.
The cars made their world debut at Goodwood SpeedWeek, a closed-door live broadcast event, at the Goodwood Motor Circuit in the United Kingdom, bringing together the past, present and future of motoring and motorsport.
>> Test Driving a Porsche in Tokyo's night skyline <<
The partnership between McLaren and Gulf Oil dates back to 1968, and from then till 1973, Gulf Oil brand was with McLaren's Can-Am, Formula 1 and Indy machines. Under this new partnership, McLaren Automotive customers will have the opportunity to purchase Gulf-colored vehicles directly from MSO.
Ansar Ali, Managing Director of McLaren Special Operations in a public statement, "The McLaren Elva Gulf Theme by MSO impresses with McLaren's history of sports car racing and the blessing of a new partnership with Gulf Oil. McLaren Special Operations has the potential in the "art of the possible." We are working to expand our reach and these projects show that we are expanding the range of personalization options we can offer our customers, this time incorporating the Gulf brand logo into our designs; and emphasizes that it is a venerable coloring."
The McLaren Group is a global leader in luxury automotive and technology composed of three operations namely Automotive, Racing and Applied. As a pioneer, McLaren is constantly pushing the boundaries to develop, design and manufacture the innovative sports car and supercar series.
Be sure to visit McLaren Japan or any of their dedicated dealers:
McLaren Japan: http://jp.cars.mclaren.com/
Official Facebook: https://www.facebook.com/mclarenautomotivejpn/
Official Instagram: https://www.instagram.com/mclarenautojapan/