Metsä Pavilion, sustainable Wooden Architecture from Finland
On September 29th, the Finnish Embassy in Tokyo invited selected guests and the media to a press conference in a Livestream connected with Helsinki featuring 3D Holograms of Finnish representatives. It showcased the Metsä Pavilion, which was built during Spring 2020 and finished on schedule during the summer.
Ambassador Pekka Orpana opened the presentations and welcomed the guests in Tokyo and Helsinki. Several presenters followed who all emphasized the excellent relationship between the two countries and the many opportunities that exist when combining sustainable wooden architecture and forestry with the engineering and technology know-how of Finland.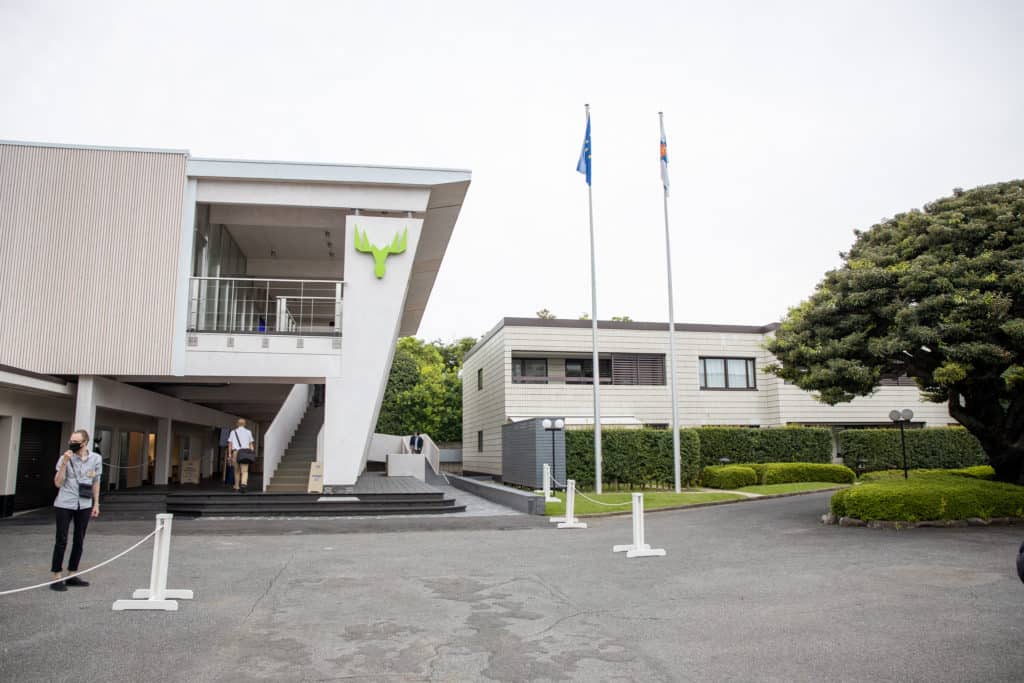 The Metsä Pavilion, featuring sustainable wooden architecture, took center stage at this event. Guests were able to look around on two floors, showcasing Finnish products, such as a high-end Sauna showroom. The pavilion is planned to be used as promotional space to introduce state-of-the-art technology and trends in Finland such as the innovative wooden architecture and lifestyle, food, well-being, tourism and circular economy.
According to an official press release: "The Metsä Pavilion will be open until the end of 2021. For the duration of 15 months, events and campaigns of Finland related businesses including Metsä Pavilion partners will be introduced, along with numerous open house events targeting the general public. During the Tokyo Olympic and Paralympic Games 2021 the pavilion will change its name to "Home of Finland" and function as the partner house for the Finnish Olympic Committee."
After a brief Q&A session guests were welcomed to Arctic Blue Gin and Finnish canapés. Congratulations to the Ambassador, the Embassy staff, and the Finnish suppliers for a successful event.
For more information contact the Embassy of Finland in Tokyo, Tel: 03-5447-6000