Prima of the world Irina Peren
A special ballet gala concert and party will be held to commemorate her 25th anniversary since her debut.
A gala concert will be held for the first time in six years to introduce Russian ballet and music led by the highly acclaimed Irina Peren and Marat Shumiunov.
In a space that resembles a palace salon, you can enjoy the graceful and dynamic ballet of state artists and principals of the Mikhailovsky Theater, Irina Peren and Marat Shemiunov.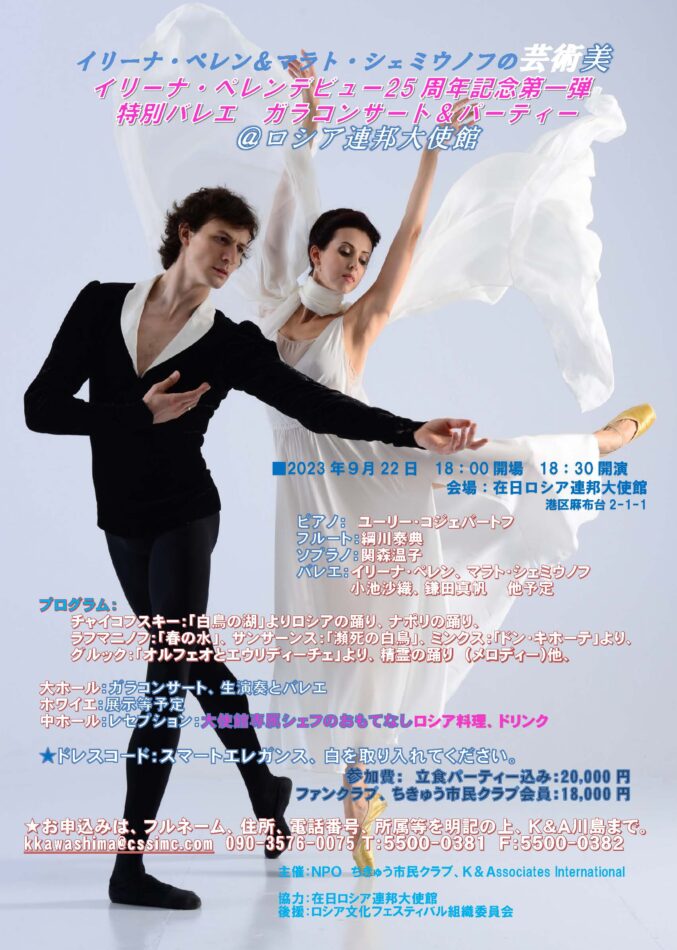 Detail is:
Date: September 22, 2023
Time: Doors open at 6pm, performance starts at 6:30pm
Venue: Embassy of the Russian Federation in Japan (2-1-1 Azabudai, Minato-ku)
Participation fee: 20,000 yen including buffet party
Application: kkawashima@cssimc.com(e-mail)
090-3576-0075 (mobile)