Scandinavian design exhibition held at Takashimaya
Currently, the "Nordic Design Exhibition" is being held, starting with the Nihonbashi Takashimaya Main Store, to introduce beautiful Nordic designs and lifestyles. Ambassadors stationed in Japan from the four Nordic countries attended the opening ceremony and cut the ribbon together with Noritsugu Oda, who supervised the exhibition.
Nordic life is beautiful. Many people are fascinated by its excellent design. Then why is such a beautiful life realized in Northern Europe? Its origin lies in the idea that "beauty enriches life" advocated by Swedish social thinker Ellen Kay. This idea of Ellen Kay was later popularized by Gregor Paulson, from Kay's native Sweden. At the same time, William Morris's "Arts and Crafts Movement" arose in England, emphasizing handicrafts and increasing the movement to combine life and art.
Paulson advocated the idea of "seeking functionality and beauty in ordinary people in everyday life, not in the beauty of foreigners". This idea spread further to Scandinavian countries, and excellent designers such as Danish designer Finn Juhl who led the realization of "beautiful living" appeared in Scandinavian countries.
The reason why the "beautiful life", which is still highly regarded today, was realized in Northern Europe was due to this idea. The idea, which is still maintained in people and society, continues to evolve with the times. Currently, manufacturing in Northern Europe is carried out with an awareness of the user, living and social environment, and continues to lead the world in terms of environmental protection.
In this exhibition, you can see the history and evolution of the beauty of everyday life that the Nordic countries have pursued. Noritsugu Oda, who supervised the exhibition, is also known as a chair researcher, and has exhibited about 300 items from a collection of about 8,000 items.
By all means, I would like you to take this opportunity to see the thoughts and designs of the people of Northern Europe.
Tokyo : March 1, 2023 (Wednesday) → 21st (Tuesday / holiday)
Nihonbashi Takashimaya S.C. Main Building 8F Hall
Admission time: 10:30 a.m. to 7:00 p.m. (closes at 7:30 p.m.)
*Until 5:30 p.m. on the final day, March 21 (Tuesday/Holiday) (closes at 6:00 p.m.)
Nagoya : April 20, 2023 (Thursday) → May 7, 2023 (Sunday)
JR Nagoya Takashimaya 10th floor special venue
Admission time: 10:00 a.m. to 7:30 p.m. (closes at 8:00 p.m.)
*Until 4:30 p.m. on May 7(Sunday), (closes at 5:00 p.m.)
Osaka : August 9th (Wednesday) → 20th (Sunday), 2023 Osaka Takashimaya 7th Floor Grand Hall
Admission time: 10:00 a.m. to 6:30 p.m. (closes at 7:00 p.m.) *Until 4:30 p.m. on Sunday, August 20 (closes at 5:00 p.m.)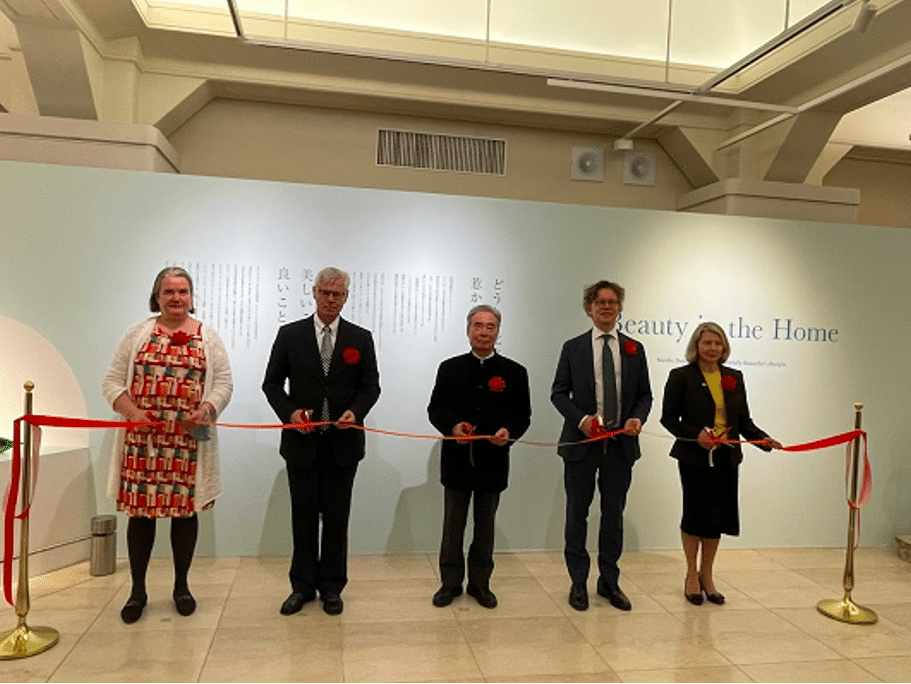 Ribbon cutting at the opening ceremony
(from left)
H.E.Ms.Inga M. W. Nyhamar Ambassador of Norway to Japan
H.E.Mr. Peter Taksøe-Jensen Ambassador of Denmark to Japan
Noritsugu Oda (Furniture Designer, Chair Researcher, Professor Emeritus, Tokai University)
H.E.Mr.Pereric Högberg Ambassador of Sweden to Japan
H.E. Mrs. Tanja Jääskeläinen Ambassador of Finland to Japan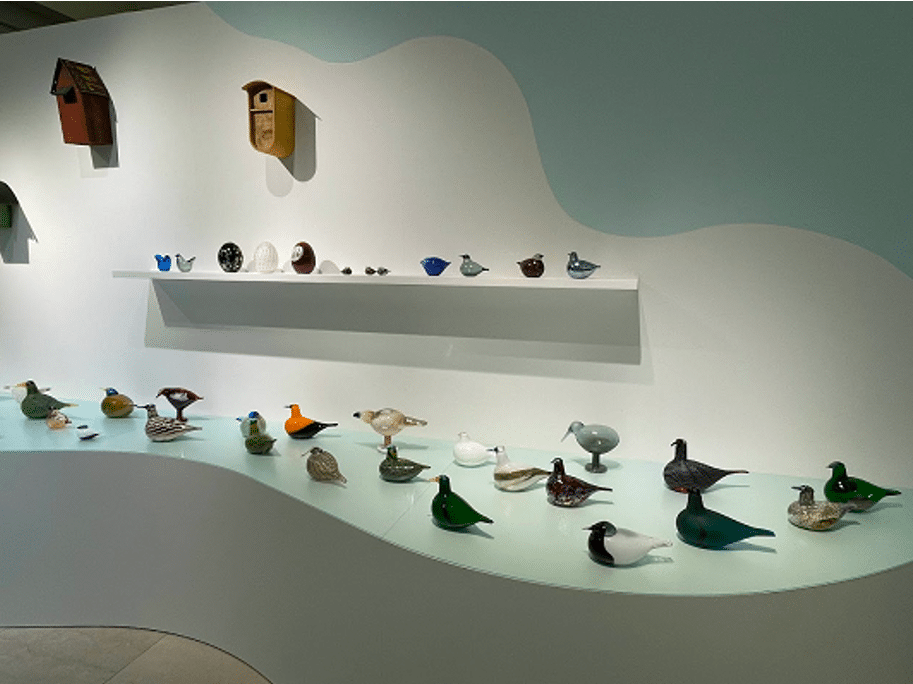 Oiva Toikka (Finland) "Birds" decorate the entrance.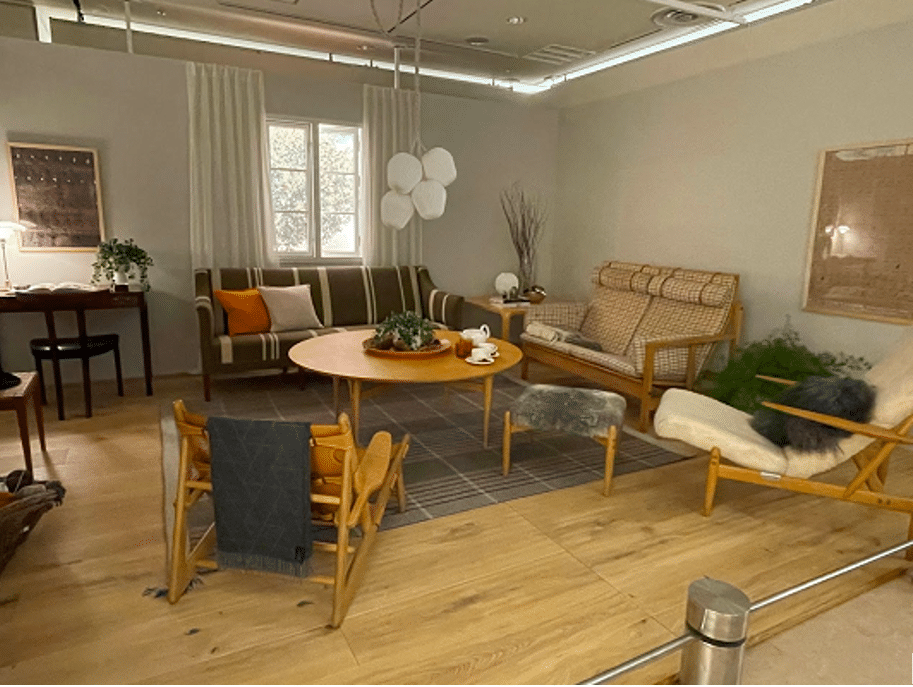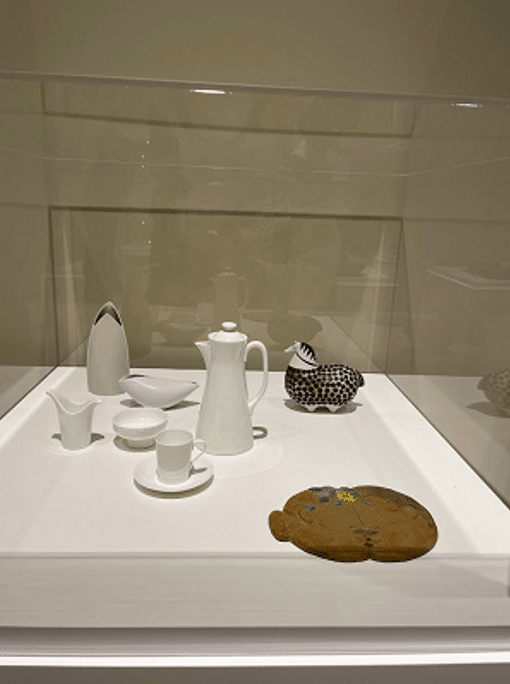 Stig Lindberg, Sweden
ginger cookie series
prototype
Ceramic sculpture "Springale (Horse)"
Coffee service set SA
Pungo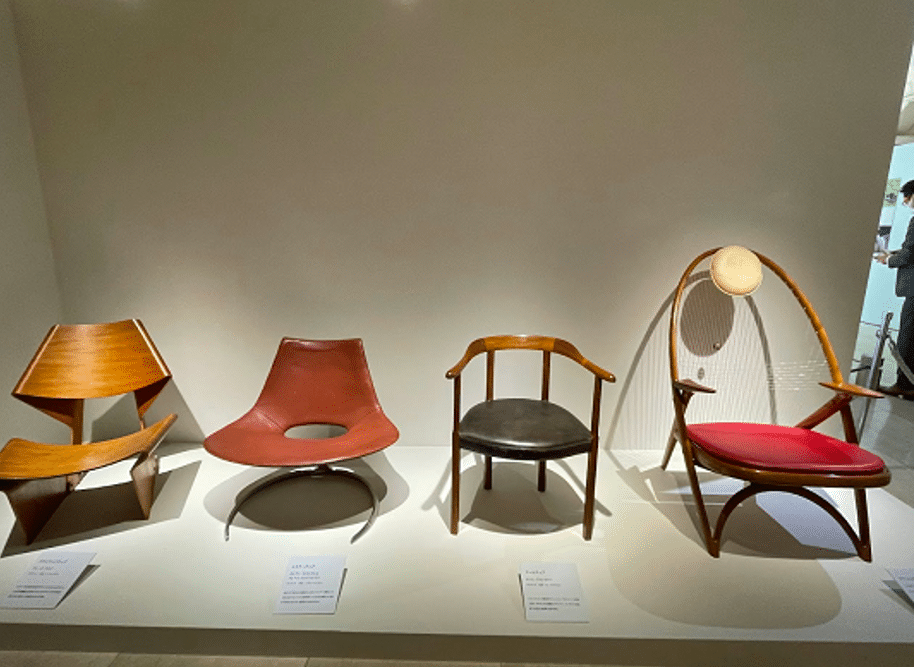 (From Left)
Plywood chair, Grete Jalk, Denmark
Scimitar Chair, Jorgen Castholm Preben, Fabricius Denmark
Armchair, Ole Wanscher, Denmark
Racket chair, Helge Vestago Jensen, Denmark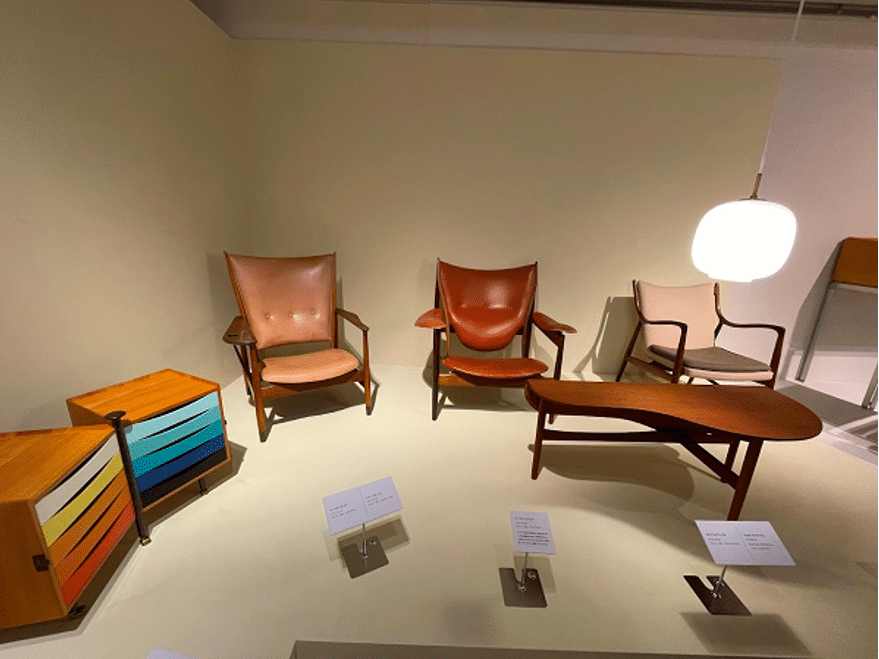 (Front) Butterfly table, Finn Juhl, Denmark
(Upper) VL45 Radio House Pendant, Wilhelm Lauritzen, Denmark
(3rd Left) Chief Tin Chair, Finn Juhl, Denmark
(2nd Left) Whiskey chair, Finn Juhl, Denmark
(Left) Grove chest, Finn Juhl, Denmark