Moiseyev Ballet Visits Japan for the First Time in 27 Years
The world's top ballet dancers, including Dominique Calhouni, who was the étoile of the Paris Opera and the muse of Roland Petit, said that they wanted to be ballet dancers after seeing the Moiseyev Ballet and experiencing the joy of dancing.
In the 20th century, the ballet world saw the emergence of many outstanding choreographers. Alongside Laurent Petit, Maurice Béjart, and John Cranko, the company's founder, Igor Moiseyev, is undoubtedly one of the great choreographers.
Born in 1906, Moiseev began ballet at the age of 14. Although he didn't get off to an early start, he made a name for himself and was later nominated as artistic director of the Bolshoi Ballet.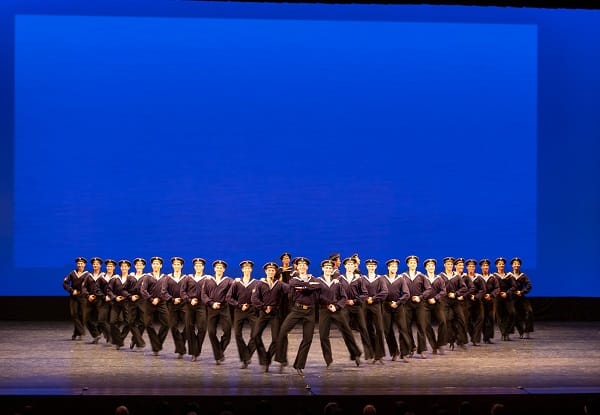 The classical ballet that Moiseyev studied incorporates elements of folk dances such as Hungarian Czardash, Spanish bolero, and Polish mazurka. These dances, called character dances, are introduced as sophisticated dances by top dancers in the classical ballet world. Moiseyev especially loved this character dance, and it is said that he later traveled around Russia and collected various folk dances there.
In 1936, a festival of dances from all over the Soviet Union was held in Moscow, and the following year Moiseyev realized his own dream. In 1937, the Soviet State Moiseyev Folk Dance Company was born.
The interesting thing about this ballet company, which continues to this day, is that there is no one called a star — the étoile. Even dancers who have not received classical ballet education will join this folk dance company and become a member of the ensemble if their talent is evaluated by the Moiseyev Ballet. Even an excellent soloist takes on a role that fulfills a position in the ensemble.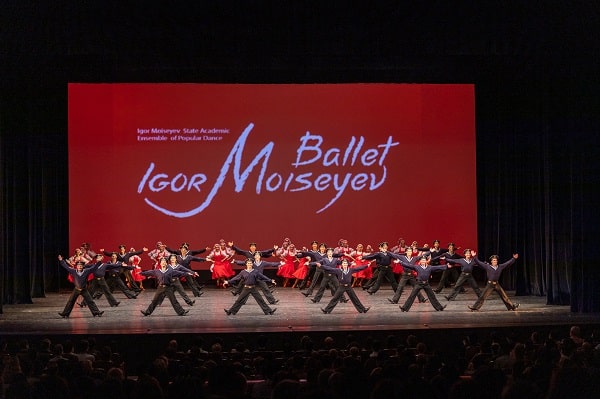 During this performance in Japan, I was able to feel that the spirit of Igor Moiseyev is still alive in this ballet company. No one is a star. But they are all stars.
The perfect ensemble is beautiful even from the 5th floor of the theater. The beauty of the ensemble, which was not disturbed even when viewed from above, stood out. Every dance expressed the richness of the ethnic culture of each region, and you can even feel the respect for that region and its people. The audience is instantly drawn into Moiseyev's world, and before they know it, they feel as if they are traveling all over Russia.
The final performance in Japan, "Day on the Ship – Yablochko," is a great masterpiece. The three lead dancers performing spectacular moves the whole dance ensemble receives adoration throughout the world.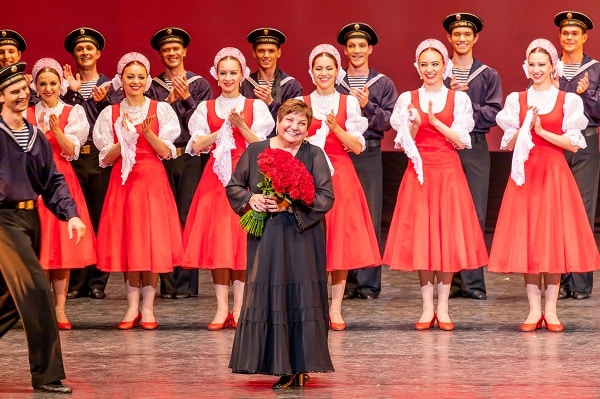 All the dances performed in this production in Japan were choreographed by Moiseyev himself. Years have passed and the world has changed, but Moiseyev's goals are still being met.