Four Seasons' VIRTÙ Invites for a special Halloween Treat
VIRTÙ at the new Four Seasons Hotel in Otemachi Tokyo invited us for a special treat in time for the Halloween festivities – a glass of Louis Roederer Cristal Champagne 2012.
Even though VIRTÙ was decorated in pumpkin heads, various skulls and even a lifesize skeleton there was nothing spooking about this luxury venue. Located on the 39th floor of the new Four Seasons Hotel, where bartenders employ "modern Japanese techniques to reinterpret classic French flavors" of vintage French spirits and rare cognacs, VIRTÙ knows how to impress with their drink menu.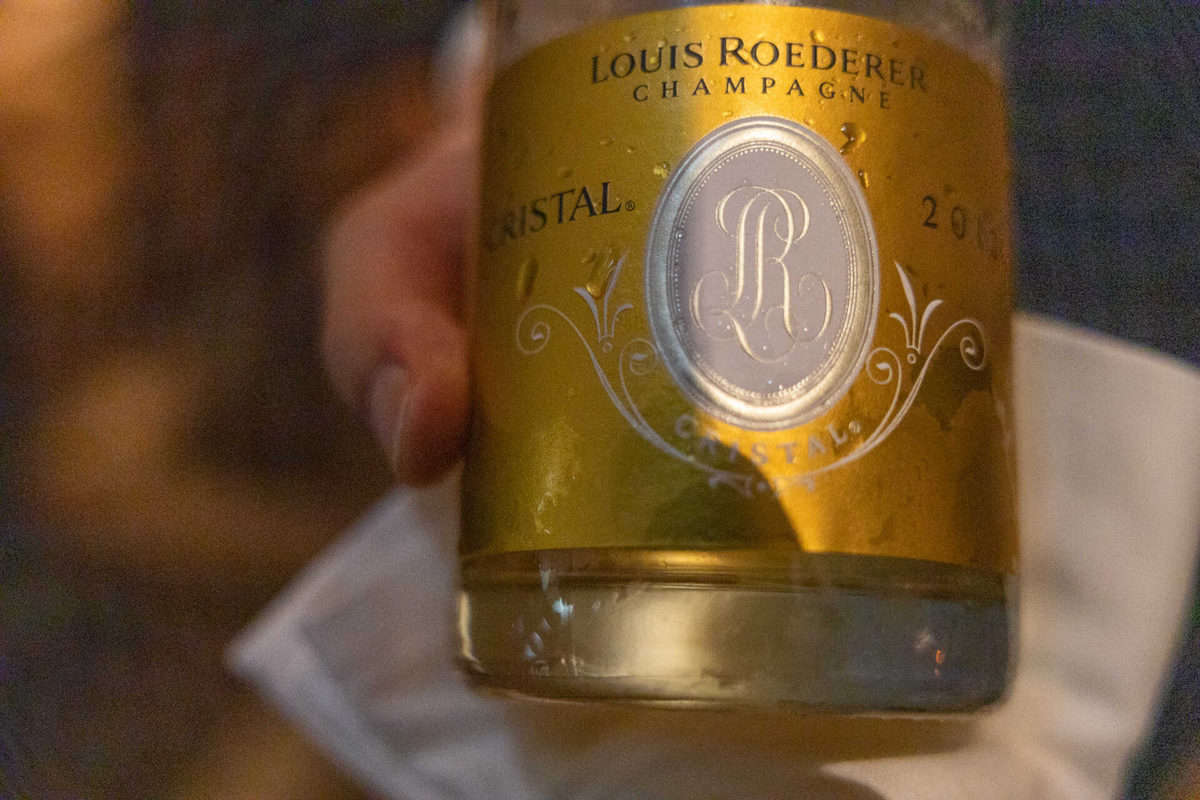 Louis Roederer Cristal Champagne is truly a special in Japan, which is dominated by other leading Champagne brands. To match the quality of the champagne, and the excellent service of the entire Four Seasons' team, we enjoyed a fabulous view on Tokyo's iconic business district, sometimes referred to as the Wall Street of Japan.
But contrary to the wild image of Wall Street's heydays of the late 80s, the atmosphere at VIRTÙ is distinctively sophisticated with a flare of London's City traditional elegance instead.
We were positively surprised that a leading brand such as the Four Seasons pushes ahead with their global expansion plans even at times of a new Covid-19 reality. The brand new hotel opened at the beginning of September this year, which is already its second hotel in Tokyo.
The property itself was designed by Skidmore, Owings & Merrill and is managed by Mitsui Real Estate. Acclaimed designer Jean Michel-Gathy of Denniston was in charge of the interiors. His aim was "to reflect Japanese inspiration and the hotel's views," which on a clear day includes a view on Mount Fuji and Tokyo Sky Tree.
For a luxury Japanese Wall Street experience or London City elegance, whichever you favor, we highly recommend to visit VIRTÙ and treat yourself to Louis Roederer Cristal Champagne or some rare cognacs.
More information and reservations at VIRTÙ visit their website here or call
+81-3-6810-0655