A Joint exhibition of works of Gunjan Verma & Hiroko Nagahama called the "Confluence".
Exhibition: March 8th (Tuesday) to 15th, 2022 (Opening Ceremony: March 8th, 2022 Opening: 1330)
Venue: Embassy of India VCC Gallery
A joint exhibition of Indian artist Gunjan Verma and Japanese calligrapher Hiroko Nagahama was held at the VCC Gallery of the Indian Embassy in Japan.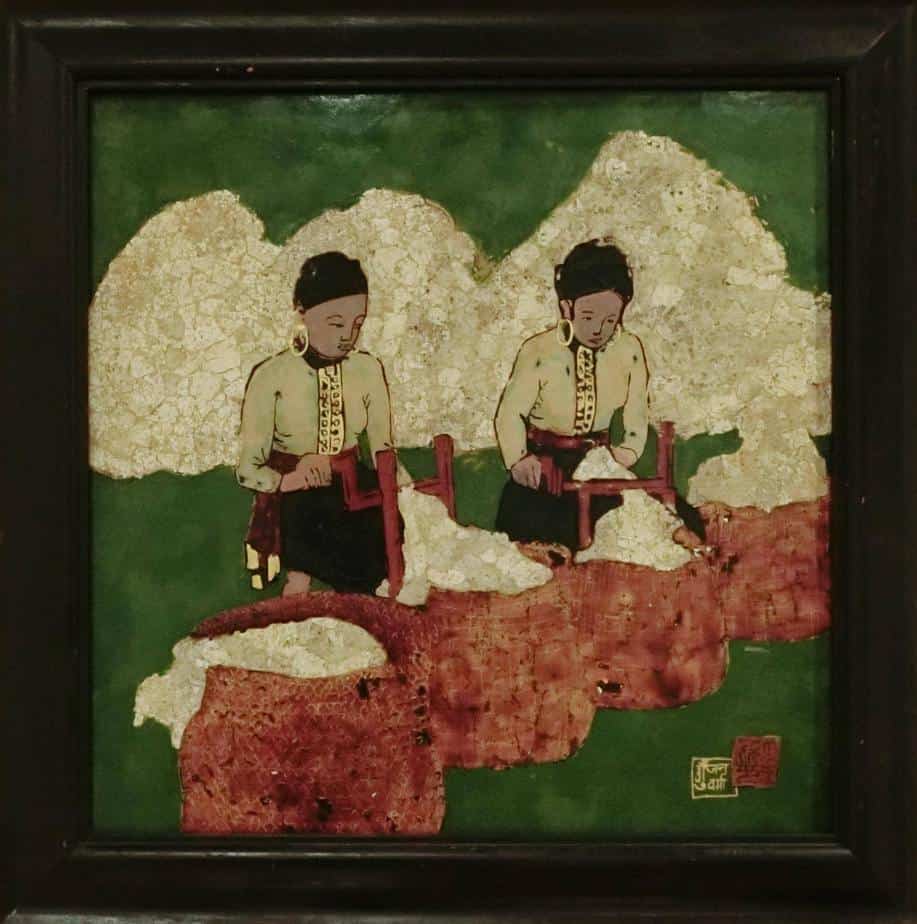 The two artists have met in Japan and have been working together for nearly two and a half years, inspiring each other.
Gunjan Verma is also the spouse of the Indian Ambassador to Japan, H.E. Mr. Sanjay Kumar Verma. After she married her husband, a diplomat, she has been stationed around the world and continues to paint, influenced by the culture of each country.
More than 10 years ago, her oil paintings, which she painted while stationed in Italy and Africa, are full of freshness. However, it is no exaggeration to say that her Urushi-e paintings, which she began to draw while in Vietnam, regarded traditional Vietnamese paintings as "mixed media" and her deep artistry blossomed.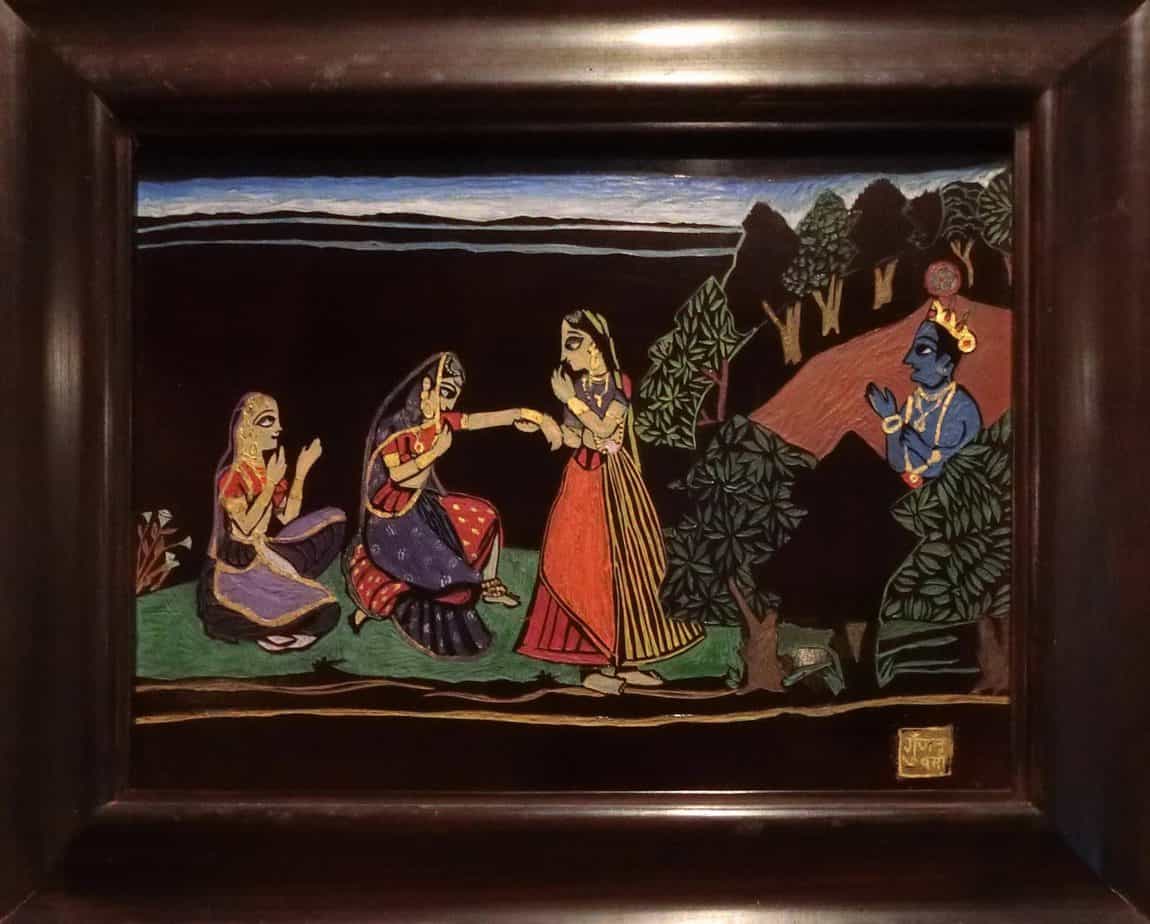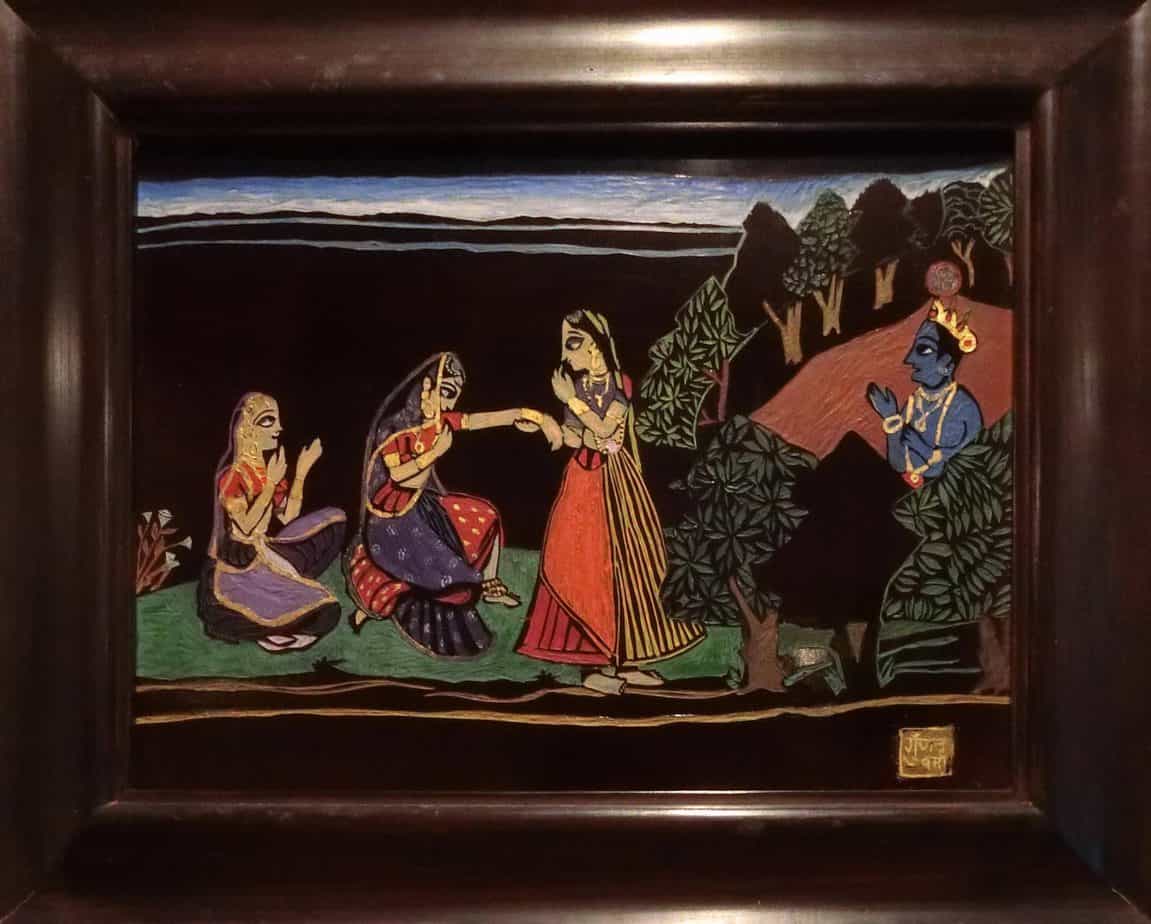 In Japan, she met Hiroko Nagahama and Gunjan Verma entered the deep world of new ink -Sumie. Her work created a unique and flexible world against the backdrop of the culture of India.
Hiroko Nagahama has been interested in Indian culture for a long time and is learning the world view quite deeply. While she is a high school calligraphy teacher, she continues to engage in international exchange activities mainly at calligraphy demonstrations and workshops in India, and she is attracted to the Buddhist painting Poubha in Nepal and repeatedly visits Nepal. She is trying to create a new work with Buddhist paintings. This exhibition tells us that the "world view of India" possessed by Hiroko Nagahama, one of the leaders of yoga, has blossomed when she met Gunjan Varma.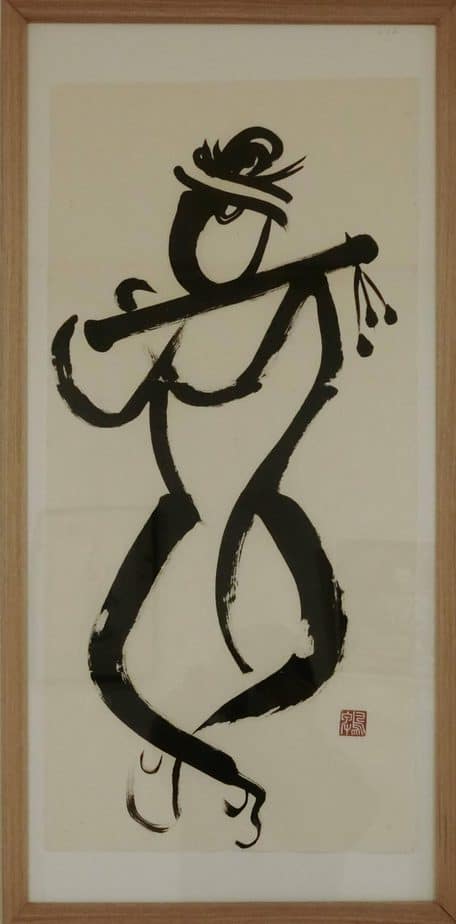 It was an exhibition by a sober but very fresh artist who creates works of art while inspiring each other.
Read Also:
Links: