Insights Into My Hobby as a Painter, Gunjan Verma
Diplomats work around the world, hence, their families get to experience a lot of overseas life. In such environments, the wives of diplomats are often touched and impressed by the local art. Mrs. Gunjan Verma, spouse of the Indian Ambassador to Japan, H.E. Mr. Sanjay Kumar Verma, has an interesting hobby as a painter. In the countries she visited due to her husband's assignment, she was exposed to local art and inspired to reflect on her own drawing activities.
Here, Mrs. Gunjan talks about her painting activities during her stay in Vietnam from 2000 to 2003.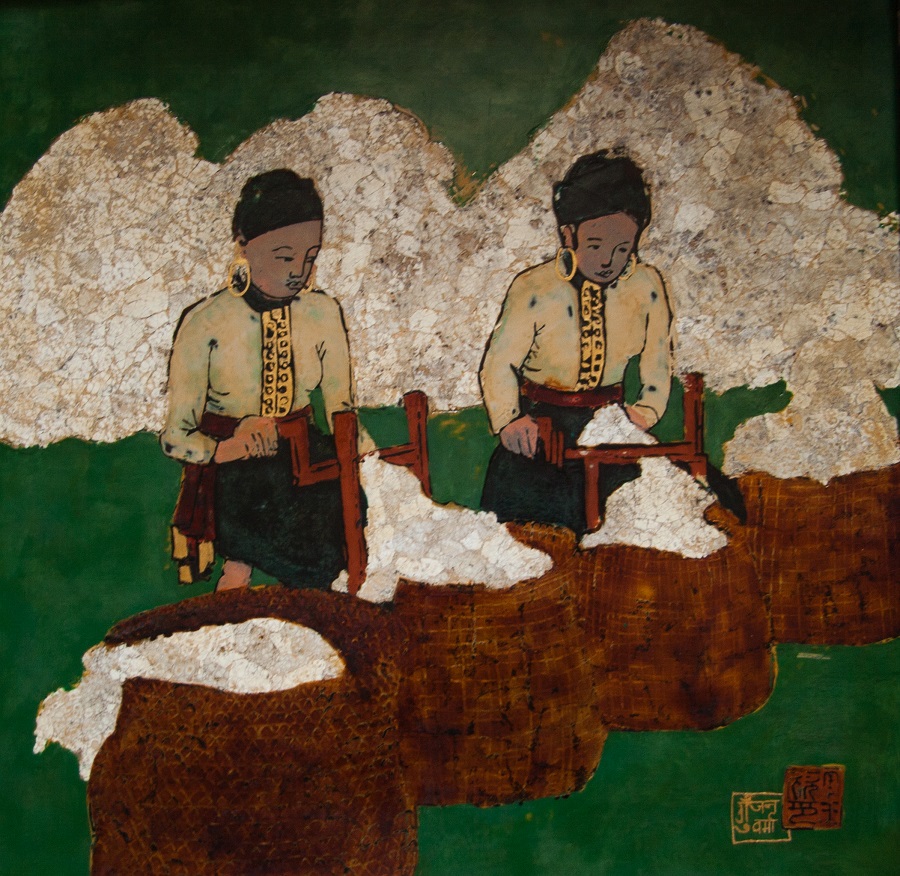 Gunjan Verma:
When I lived in Hanoi, Vietnam, agriculture formed the backbone of the culture, demonstrated in paintings and famous Vietnamese Water Puppet Shows. In my very first lacquer paintings, I chose to highlight Vietnamese cotton pickers, their attire and tools. As lacquer paints come in only two colors (black and brown), the cotton was created by first chiseling layers of lacquer, applying lacquer paint, and pressing 5 mm pieces of concave washed and dried eggshells. This was followed by sanding down with cement blocks and eventually applying more coats of lacquer to even out the painting as well ensure the mixed media art's longevity.
This painting shows the weave of the basket which was done by applying thin lines of lacquer, sanding down and then applying silver and gold leaf paper. The baskets were then covered in a thin layer of lacquer to tone down the brightness of the gold.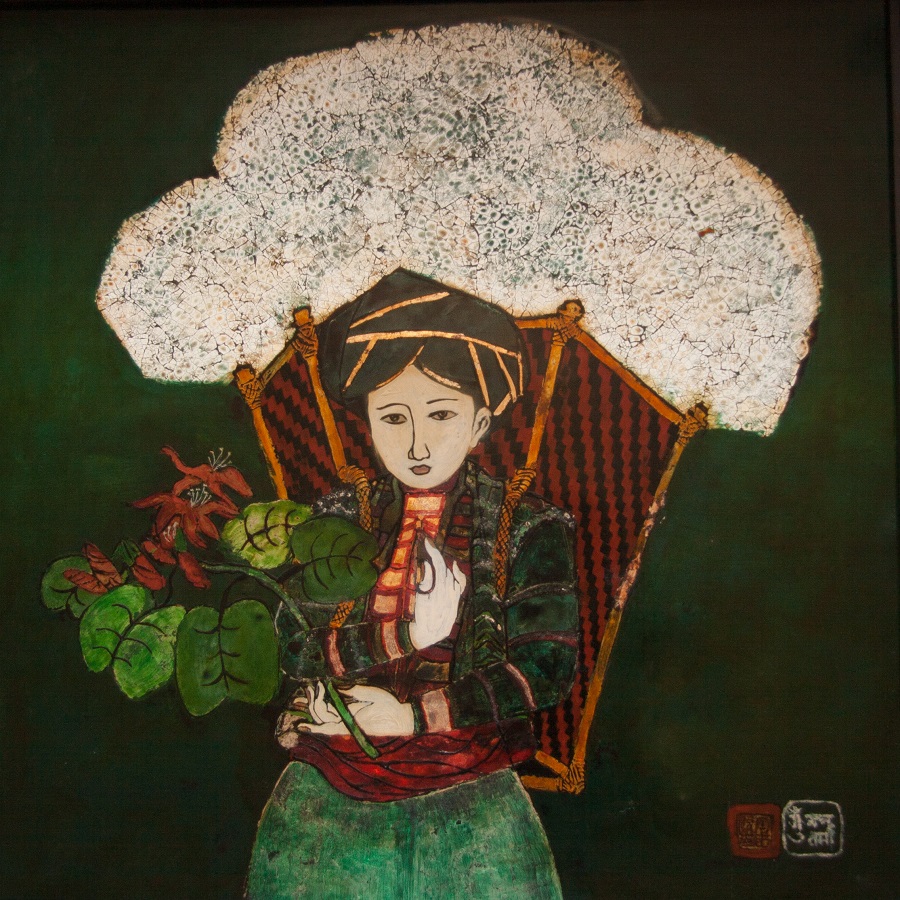 For this Indian painting, I use a traditional scene from Mahabharata where Krishna is spying on Radha and her friends. Here, all elements of the design were chiseled first, then painted with pigmented lacquer, in which more pigment was used than seen in Vietnamese paintings. Then, gold leaf detailing as ornamentation of the figures was added and finally, layers of lacquer were applied. This process takes on average 3 months or more if the weather is not warm and humid. And it is simply impossible if the weather is dry.
I have tried my hands at LPt acrylic, oil, lacquer, watercolor, sketching, sumie and now nihonga style, which I am still learning.
Gunjan Verma
For more information visit: Indian Embassy in Tokyo
Read more: The Beauty and Intricacies of Learning Japanese Art