Bill's Partyline May 2011
So long to one of the most beautiful and talented women in the world, Elizabeth Taylor who passed away recently. I got to know this fantastic lady through the late and great couple, U.S. ambassador Mike and Maureen Mansfield. And believe me, she really was very special.
I lost a good friend and the world lost a good man when Sony's honorary chairman Norio Ohga passed away on April 23. I first became friends with Norio through his wife Midori's best friend Chichan Plessner. Over the years I went to many of his concerts. We will miss him.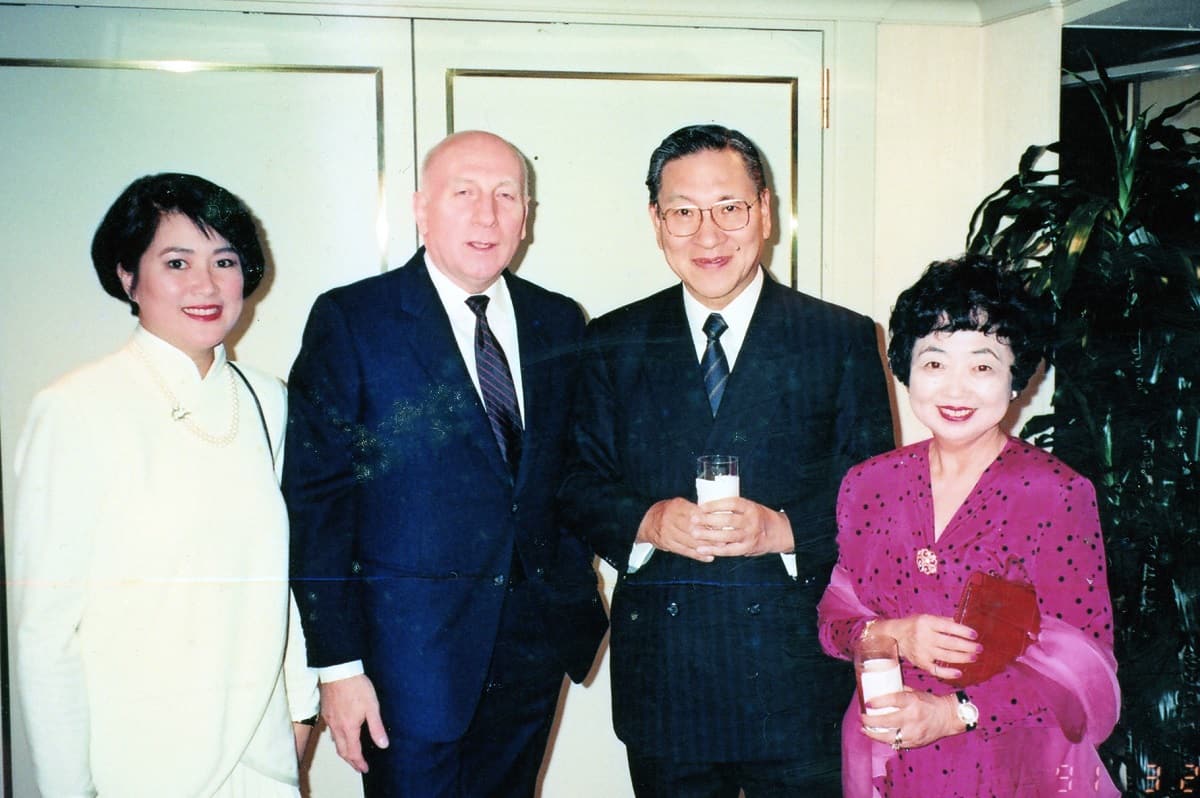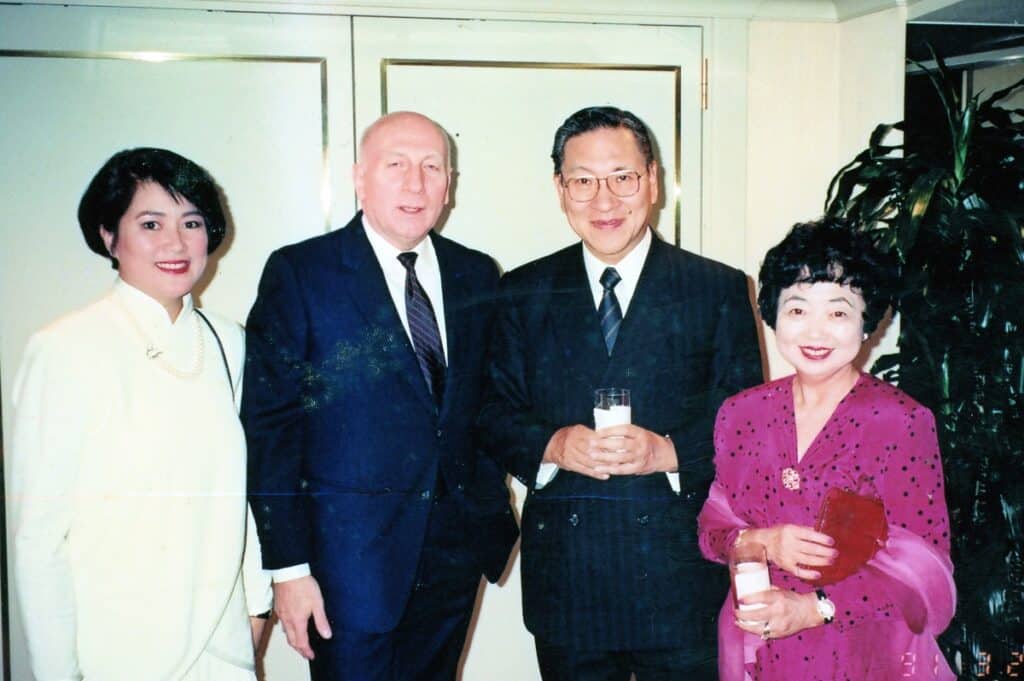 Fox Studio Sayonara Party for Kris and Yuji
It was wall to wall people at FOX studios over on Meiji don when staff members held a sayonara for several of their coworkers that included Kris Imai, who has transferred to Hong Kong and Yuji Ueda who's off to Dubai. It was sort of like Old Home Week laying back with all those good people from FOX. I've had the privilege of getting to know the last year or so. I Will really miss the very talented Kris who did some pretty clever skits on FOX. The food, a mountain of McDonald's hamburgers, french fries and apple pie was fun and filling. I wish Kris and Yuji all the best, they'll sure be missed here.
Mexico's festive evening at Okura for Foodex 2011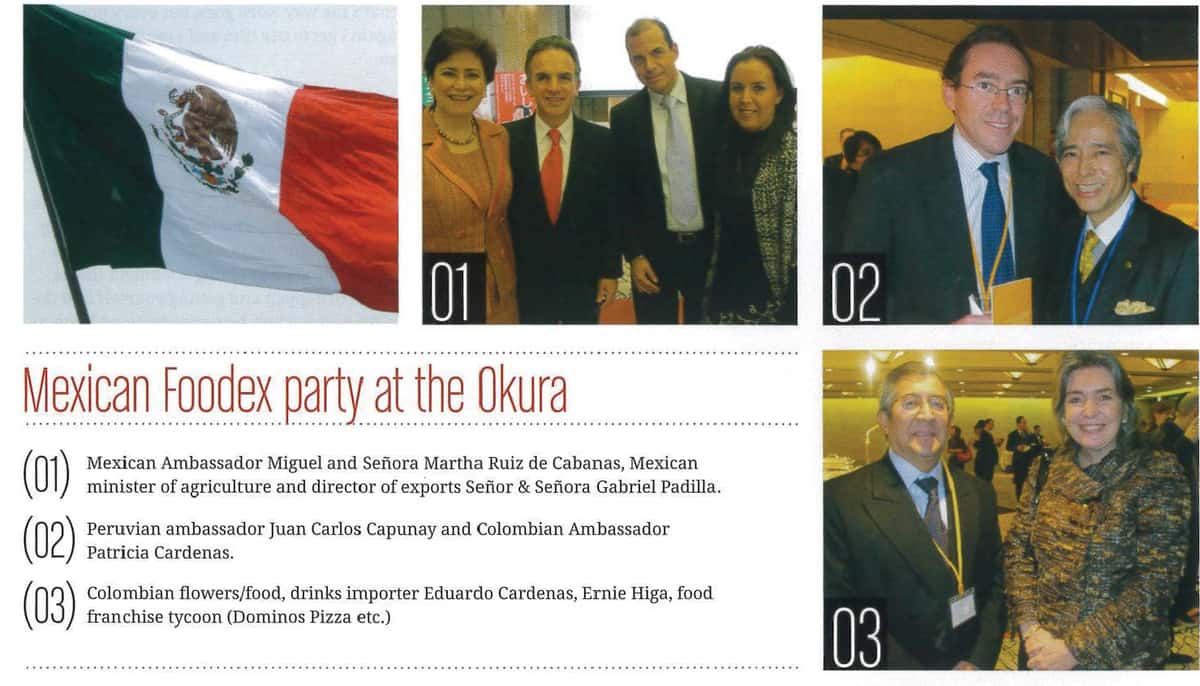 The Mexican ministry of agriculture's party for the some 150 Foodex participants from Mexico was a colorful festive evening In the Ascot room in the Okura hotel. It was, as it should have been, table after table of Mexican food favorites there was a group of Japanese mariachis who really looked the part and could really play and sing traditional mariachi music. A dynamic Mexican singer had flown in from Mexico to sing with the group. Talk about energy! It was also nice seeing Mexican Ambassador Miguel Ruiz de Cabanas and his wife Martha. He was Just back from a short trip to Mexico city. Martha keeps busy with their two children and her work In cancer research and she's also a certified doctor.
Dr. Eugene Aksenoff celebrates his 88th birthday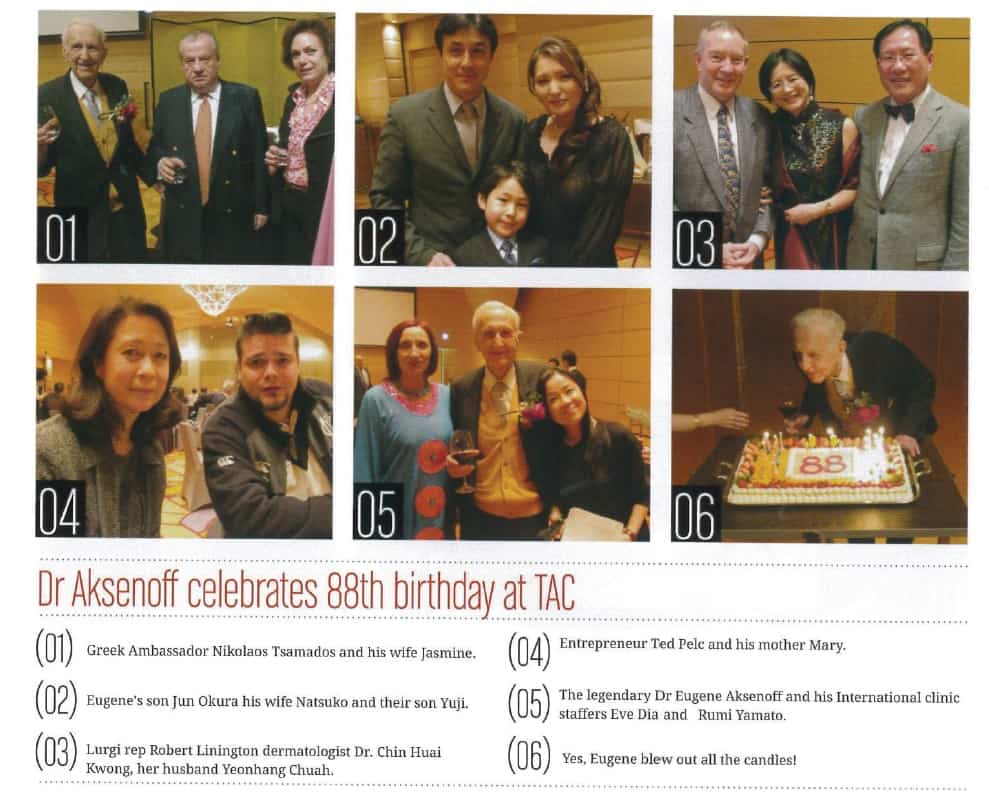 The legendary Dr. Eugene Aksenoff celebrated his 88th birthday with a room full of long time friends at a special dinner party at the Tokyo American Club. It was a laid-back evening with excellent food and interesting people—perfect for the occasion. The program included a couple of short congratulatory speeches, the breaking of a sake barrel (kagami birald) the big birthday cake with its 88 candles. I've known Eugene for years and believe me he deserves all the praise he gets, lost count of people I know who got sick, didn't have insurance or money, but still received treatment and medicine from the good man.
He can also be called the celebrity doctor as he takes care of most of the superstars who need medical attention when they're in Tokyo. Patients at one time included Brad Pitt (just a cold) and Lady Gaga, who's rumored to have gotten a quick shot in the butt! (But you didn't read it here!) Happy birthday Eugene and many more to come. I'd also like to personally thank you for your friendship and support over the years, you are really a very special human being.
Legendary Imperial hotel celebrates 120th anniversary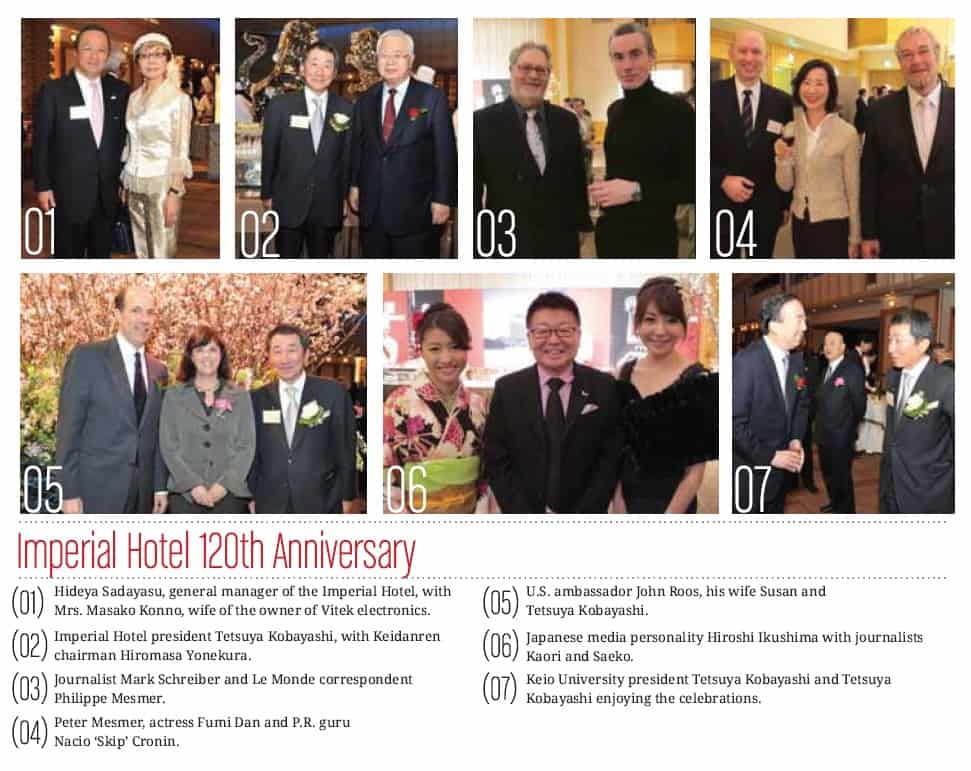 The prestigious Imperial hotel recently held their annual spring party for the media and it was a very special evening in ever way. The hosts included all of the hotel's top executives as well as several from their partners from the stunning Halekulani hotel in Hawaii. Guests were mostly from the media and there were a few well-known entertainment personalities as well. Several party crashers, who were certainly not dressed for the elegant evening somehow got in and spent their time loading up their plates at the beautiful buffet.
In and Around Tokyo
Tokyo streets even in Roppongi at night have been relatively quiet but do seem to be getting busier—we and businesses need that. I recently read that the restaurant business is down 10 percent but I'm sure it's more. The hotel business is also down, room occupancy in most is very low but happy to hear a 30 percent increase in the wedding business is really helping. Really happy to see Yoyogi park has stayed busy. Lots of people ignored governor Ishihara's rather thoughtless advice not to have cherry blossom viewing parties. This was at a time people really needed to get back to business. Yoyogi has offered an escape and haven with an outdoors living festival, a festival for pets and the super-earth day celebration… all with live music, ethnic food outlets and bazaars.
*First published at the Tokyo Weekender
*Images Copyright: Tsukasa Shiga