Interview with the Angolan Ambassador to Japan
Angola, an African power that is becoming well-known
Abundant resources, support for democratic thinking, and empowerment of women
TICAD8 will also be held this year, and Japan's interest in Africa is increasing. On this occasion, we had an opportunity to meet H.E. Mr. Rui Orlando F.C. Silva XAVIER, Ambassador Extraordinary and Plenipotentiary of Angola to Japan, to hear about the country of Angola.
I met the ambassador in his office; he was a nice gentleman with a sophisticated, European demeanor. Angola, the ambassador's home country in the southwestern part of the African continent, continues to grow as a frontier market due to its abundant underground resources and rapid economic growth. Its relations with Japan are very good.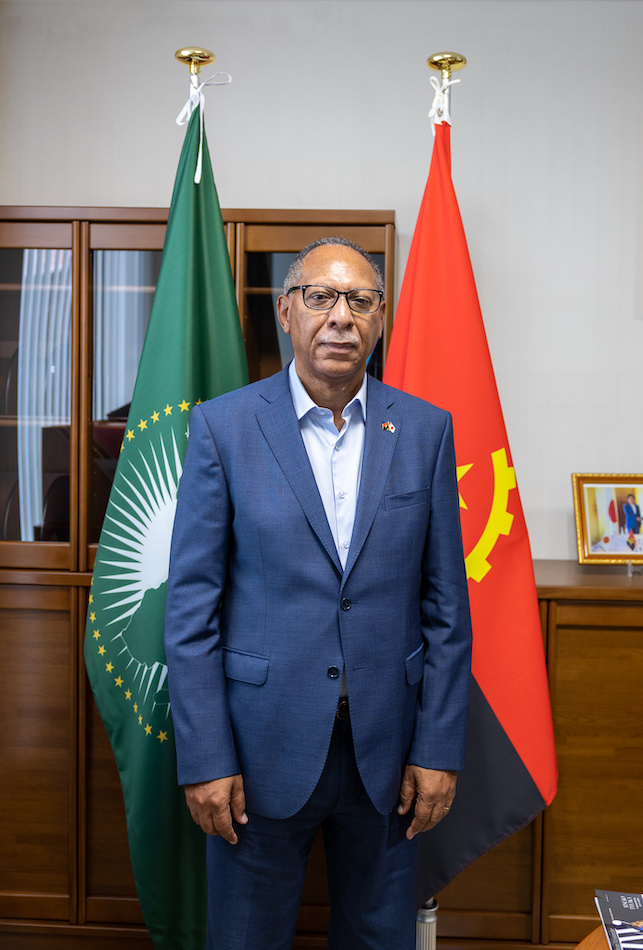 It was an interesting interview that I recommend everyone read in order to learn about the cutting-edge thinking in Africa.
Question: May I ask about your career?
Answer: I joined the Ministry of Foreign Affairs in 1976. Since then, I have participated in international conferences such as the United Nations and the African Union.
As a diplomat, I spent nine months in France as First Secretary, six years in Italy as Counselor, and nine years in Portugal as Minister-Counselor. During that time, I worked at a diplomatic mission abroad. Japan is my first mission as an ambassador. On December 5, 2018, I presented my credentials to His Majesty the Emperor.
Before I became Ambassador to Japan, I was the Deputy Director General of Multilateral Relations at the Ministry of Foreign Affairs Headquarters, and had contacts with delegations from various countries, including Japan. When I was offered a residency in Japan, I gladly accepted. I thought it was an important experience in the sense of stepping onto a new stage for myself.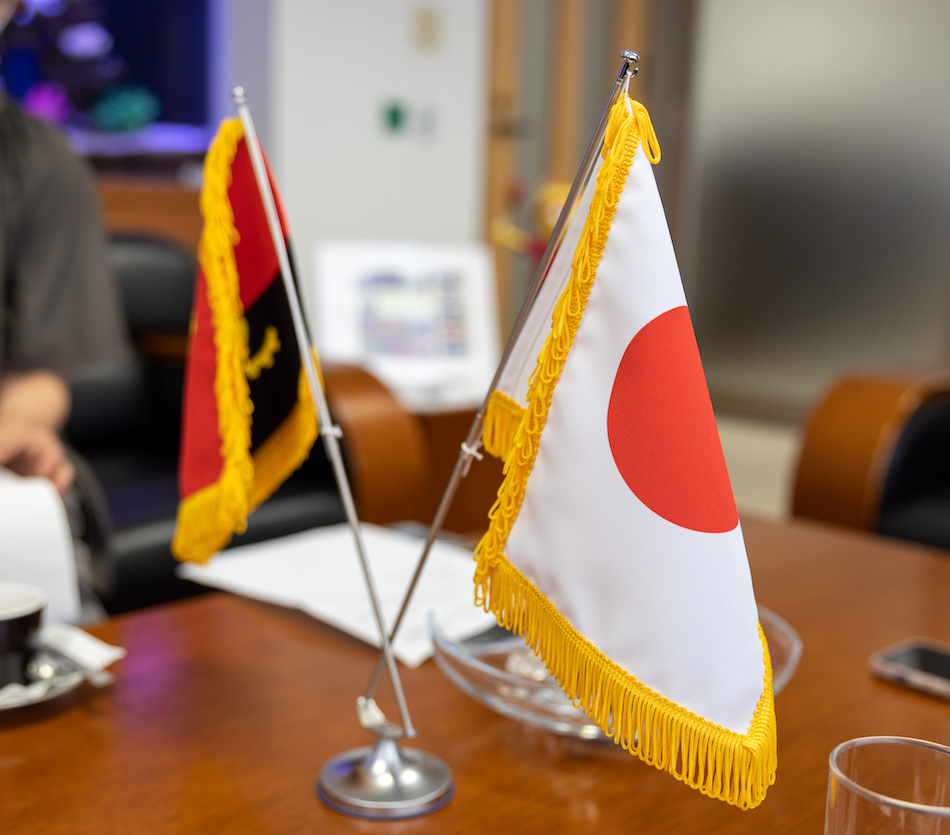 Question: Until now, Angola was a relatively unknown country in Japan, but it can be said that the two countries have become very close as a result of the efforts made by the Ambassador after your arrival. Can you also talk about specific politics, trade, etc.?
Answer: First of all, I can say that the current relationship between Japan and Angola is a wonderful one, and I hope that my stay in Japan will improve it even further. Before I was stationed here, I was given a mission by the government to "create a better relationship than ever before."
But I understand that building relationships is not that easy. Japan has a policy for Africa, and it has its own way of thinking. Therefore, now that we understand the Japanese way of doing things, we can move smoothly from our side as well toward improving our relationship even further. We should always give serious consideration to Japan's various proposals and relationships with Africa. With this in mind, I hope that Japan will be able to delve even deeper into Africa.
In addition, for Japan, Africa is considered to be far away, or imagined to be far away. However, with the increase in internet accessibility, there is no longer any continent that is so far away.
However, it seems that there is still concern that Japan's attitude toward Africa is politically unstable. But today, with a few exceptions, African countries are basically politically stable. Many countries are at peace. In other words, I would like you to understand that peaceful politics are being carried out.
In particular, Southern Africa, where Angola is geographically located, is part of the Southern African Development Community (SADC). This region has really peaceful politics. The SADC region can be said to be an ideal region in Africa, as it has great economic potential and is also politically stable.
By all means, I hope that the Japanese people will go to Africa, especially Southern Africa and Angola, and consider investing in it. The region in which Angola is located is endowed with truly rich resources. As Ambassador of Angola to Japan and as an embassy, we continue to make efforts to make Angola better known in Japan as much as possible. I think that the Japanese also accept our efforts in a positive way.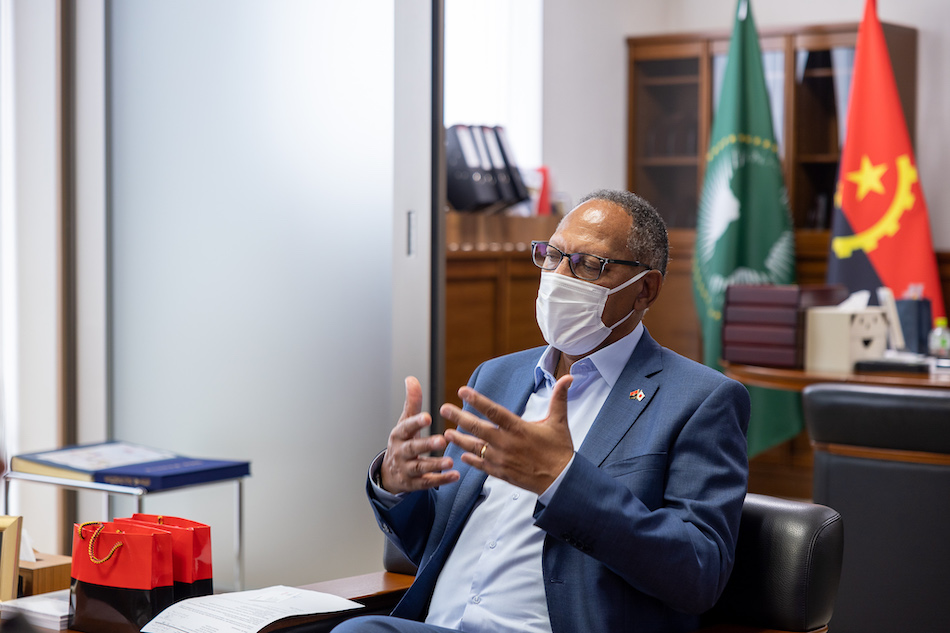 Question: Since the beginning of 2020, a pandemic caused by the new coronavirus infection has been occurring all over the world. What is the situation in Angola?
Answer: In Angola, of course, many people have been infected with the new coronavirus, and some have died. However, compared to Europe, the damage was not as tragic. This is due to the early action of the Angolan government, the deployment of mobile clinics, and the policy of vaccinating the population as soon as possible.
Question: Do you have any concrete policies regarding the relationship between Japan and Angola?
Answer: First, at the end of 2018, a very important delegation from Angola came to Japan. Three ministers were included in that delegation.
When the delegation came, we signed a comprehensive development contract for Namibe Port in the south. This is a general agreement between the government of Angola, JBIC (Japan Bank for International Cooperation), and others, and the total investment amounts to approximately 70 billion yen.
Also, an office of JICA (Independent Administrative Agency Japan International Cooperation Agency) was opened in Angola. Many JICA-related contracts have been concluded, partly due to JICA's efforts.
In one example, just recently, a deal was signed for the all-important Debt Service Suspension Initiative (DSSI). Specifically, it is a project related to lending to Angola. Debt repayment will be extended to countries that have difficulty repaying their debts due to the new coronavirus infection. This will extend the repayment of Angola's debt.
This project has come to fruition with the purpose of helping countries affected by the spread of the new coronavirus infection. Within the G20, there was a decision to take the initiative on debt assistance, which has come to fruition.
In addition, another important contract project is in progress. It's about investment treaties, which are now discussed by working online. If this agreement is concluded and the conditions are met, it will become easier for Japanese companies to invest in Angola.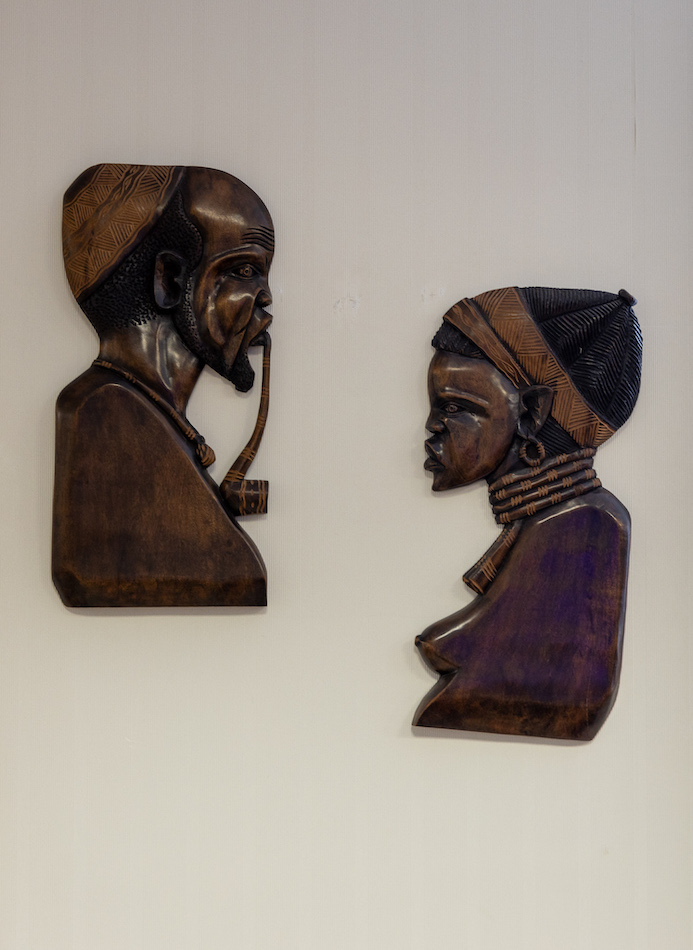 Question: Angola is rich in natural resources, but what are the typical exports to Japan?
Answer: It can be said that wood is the most popular. Oil is also important, but the amount is still small, so if possible, I would like to increase the amount of exports in the future. Another example is natural gas.
However, at present, exports from Japan to Angola are much greater. Major imports include machinery and vehicles, including many Toyotas. Other Japanese automakers, such as Nissan, Mitsubishi, and Subaru, are also exporting cars, but Toyota's cars are still at the top.
Question: You have opened an honorary consulate in Nagoya. Does that have anything to do with it?
Answer: On March 11, 2021, Mr. Ichiro Kashitani, the current president of Toyota Tsusho, was appointed as an honorary consul. This matter was approved by Mr. Kashitani himself and the people concerned on the Japanese side, including the Japanese government. Thus, Angola was able to open an honorary consulate.
Mr. Koshitani is a business person who is active both in Japan and overseas. Through these relationships, we believe that by obtaining the support of Mr. Kashitani and others, we will be able to help Japanese companies further expand into Angola.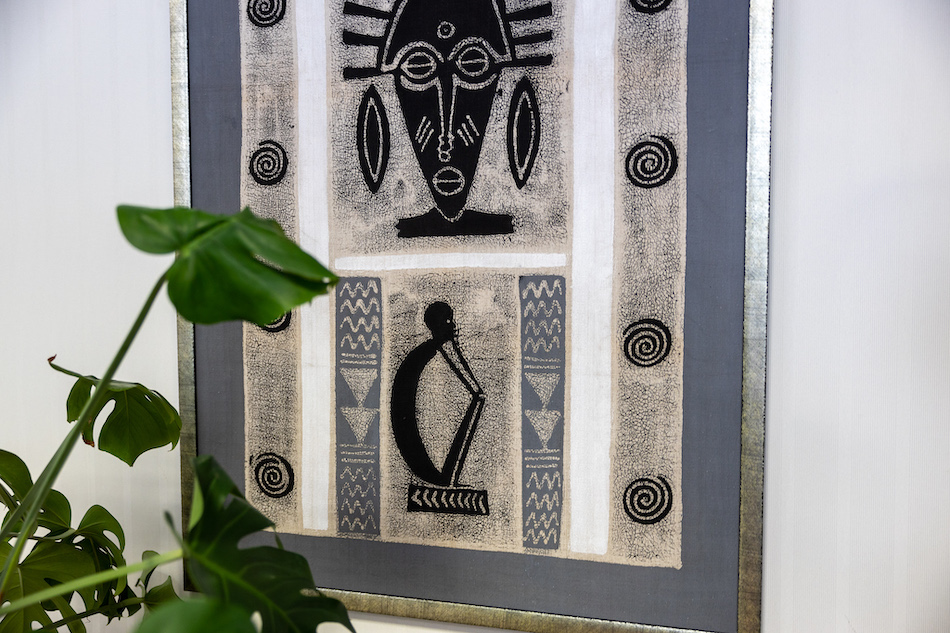 Question: Following your honorary consul appointment, how about a sister city?
Answer: We have only recently started talking about sister cities. I would like to realize this plan between two cities, Nagoya City, where Toyota Tsusho is located, and Moçamedes City, where Namibe State is located.
Namibe Port, a large port, is also located in Namibe Province. There is also a relationship in which cars are imported from this port. However, more than that, I expect exchanges between citizens. If such a sister city contract is concluded, I believe that we will be able to deepen mutual collaboration in future bilateral cooperation and exchanges.
Question: Angola is still a young country. What kind of policies are in place for women's empowerment?
Answer: The United Nations is also trying to increase the power of women. In Angola, as if responding to this idea, we are making efforts to strengthen the power of women.
It's not just what's written on paper that empowers women. Rather than simply saying, "Let's strengthen it," women themselves must truly feel that they are being treated with respect.
Angolan society already has women in parliament, politicians, and ambassadors. However, the number is still small, so I think we must increase that in the future. For this reason, we are working to increase opportunities for women to receive education and training. In addition to the efforts that have already started, we also believe that it is necessary to increase these efforts in the future, and we are taking new measures. Ultimately, the goal is to increase the number of places where women can play an active role, and in all senses, the number of places where women can play an active role is equal to the number of places where men can play an active role.
I personally believe that men and women are the same, and that people who are capable should be promoted to good positions regardless of gender differences. However, I think there is still more to be done in terms of strengthening the power of women.
For example, in Brazil, the government has a policy that states that a certain percentage of parliamentarians must be women. However, Angola has not yet reached that level. Rather, I think it is important that women want to go there because they have power and want to take on that job and mission, rather than making the percentage of women an issue. It is important to encourage women to participate in those positions because there are advantages to having women there. The male-to-female ratio is not the most important.
As any working woman knows, there are still some conservative men in society. Such men may not yet be convinced that women are capable.
In Northern European countries, there is a social image that women should be promoted. In society, things are going very well, so I think that should be the case.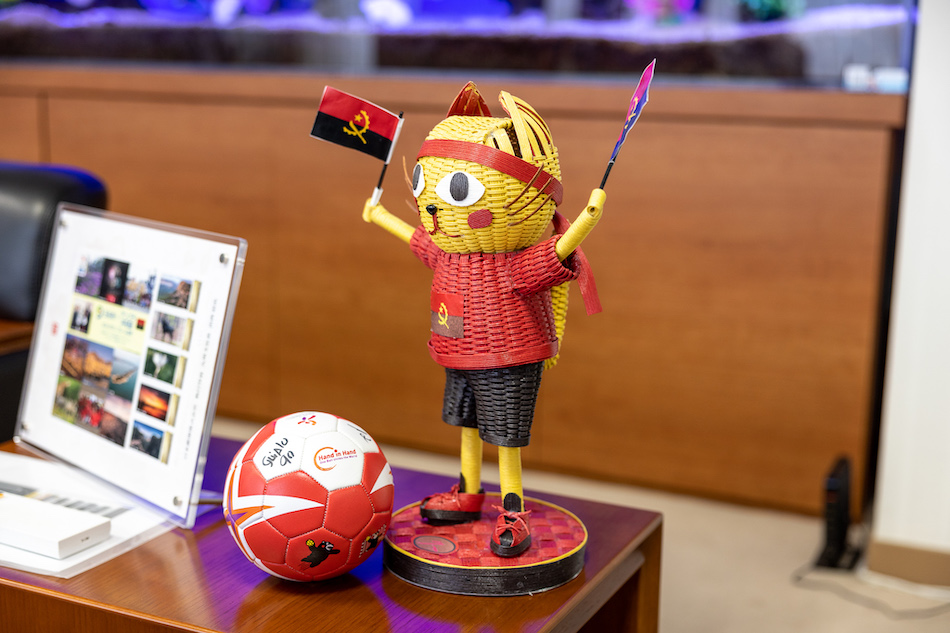 Question: Mrs. Fatima, your spouse, has been very active since she came to Japan. I have heard that she has also built a career in marketing, but has she been active up until now?
Answer: I will spare no effort in helping my wife succeed in Japan. Before being the Ambassador's wife, my wife had a career as a marketing director, a professional, and held a responsible position within a company. She also had male subordinates at that time.
My wife worked in international relations at a foreign company. When she was active in such a foreign-affiliated company, it was a time when it was rare for a woman to stand at the front and negotiate. It can even be said that there was no active role for women in those days. However, even in such an era, she was able to engage in negotiations even though she was a woman because she made the effort.
Especially in Japan, it is still difficult for women to step forward.
Thank you very much for your very interesting discussion today. We look forward to the future development of Angola, and I hope to see you again.
Read also