A Wonderfull Jazz Night at Angolan Embassy
Organized by the wife of the Angolan Ambassador to Japan, Mrs. Maria de Fatima Xavier, which included the presence of Ambassadors and Ambassadors wives and important Japanese guests.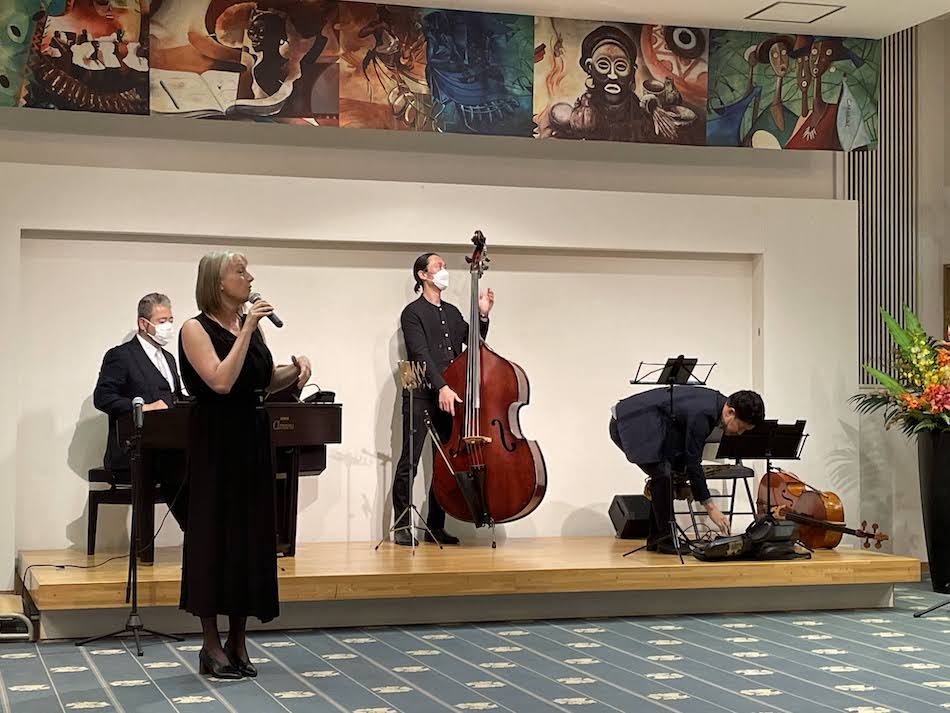 This jazz night was held at the Angolan Embassy. Behind the planning and management of this jazz night, various ambassadors' wives contributed to an unforgettable evening, with their chorus group, as well as with the contribution of others excellent musicians as the saxophonist, pianist, and guitar.
On this evening, Anna Högberg, the spouse of the Swedish Ambassador, performed several jazz masterpieces with her magnificent "Crystal" voice. Erika Colon, the spouse of the Venezuela ambassador's spouse, added a charming soprano voice.
Anna Högberg is a professional jazz singer who studied at the Royal College of Music in Stockholm and has performed worldwide. She often holds concerts in Japan as a vocalist of a professional jazz band.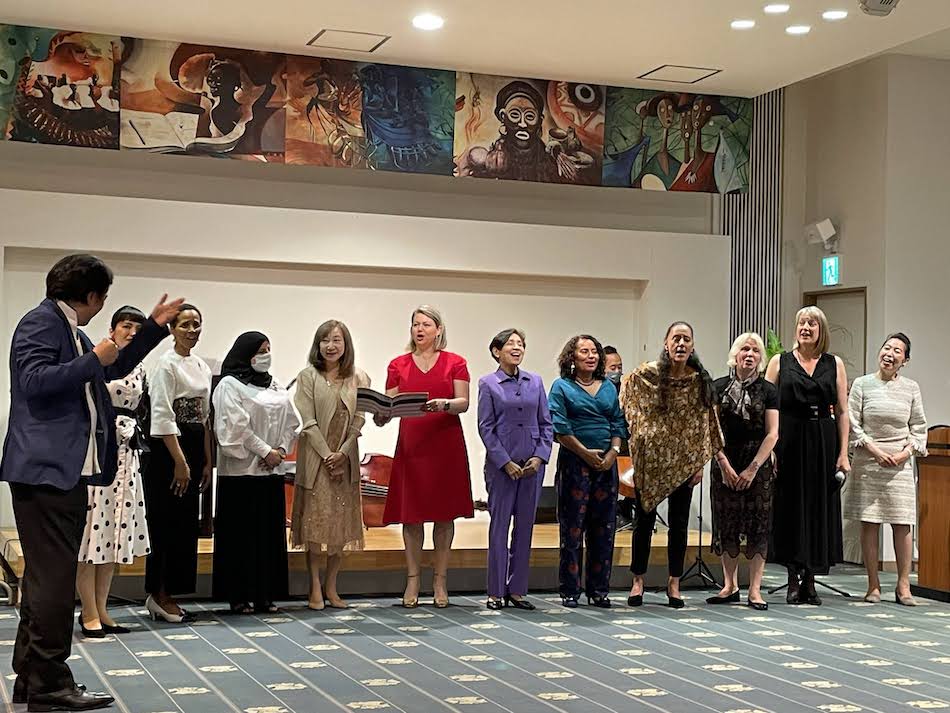 Her co-starring soprano Erika Colon is a famous soprano appreciated by leading Japanese masters such as conductor Michiyoshi Inoue. She performs the challenging role of contemporary music opera. And she also devotes herself to education for children with disabilities.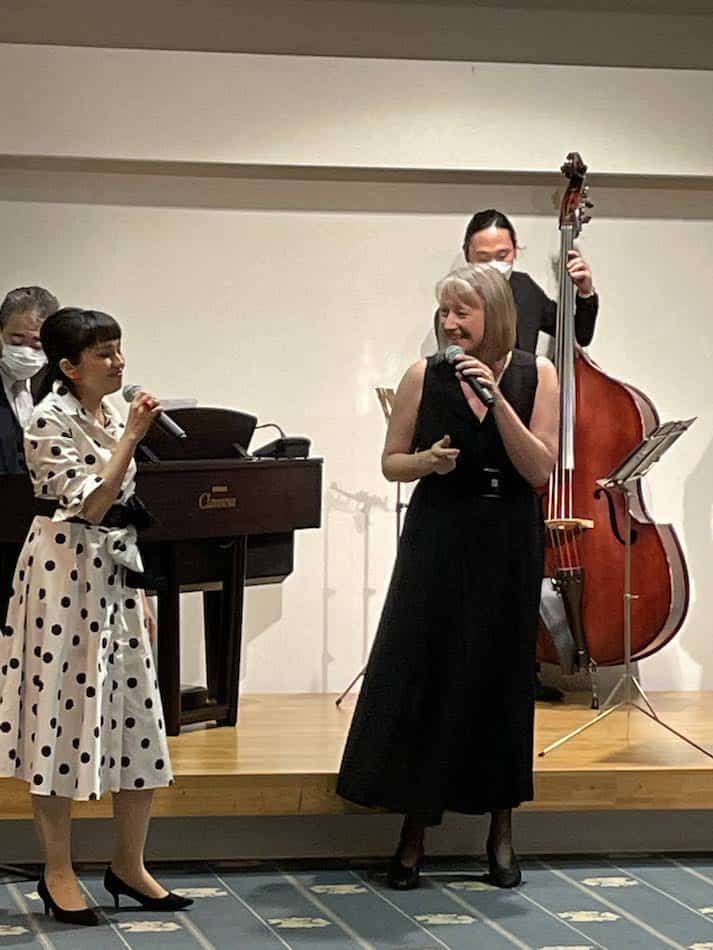 Furthermore, Gunjan Varma the spouse of the Indian Ambassador to Japan, was present that evening. Her business card doesn't mention her status as the spouse of the Indian ambassador. Instead, it simply states 'Artist.' She studied art in various places with her husband's transfer, and she is active as an artist of contemporary art. A wide audience highly appreciates her innovative work.
Mrs. Maria de Fatima Xavier, the spouse of the Angolan Ambassador, is also active as a painter and has a career in marketing and commercial manager.
When it comes to marketing, public relations, and event management, Mrs. Joan Mitchell Van Der Vliet, the spouse of the Holland ambassador, is a true professional who has also worked on several prestigious projects, including the Olympic Games and Football World Cups.
It's simply beautiful that the cultures of each country are introduced to Japan through the activities of these remarkable women. We can't wait for the next performance.
Read also