Van Gogh – This is How The World Looks To Me
Van Gogh -This is how the world looks to me- . Now being held at Kadokawa Musashino Museum.
Date: Saturday, June 18, 2022 to Sunday, November 27, 2022
Venue: Kadokawa Musashino Museum 1F Grand Gallery
Opening hours: 10:00-18:00 (Fridays and Saturdays 10:00-21:00) Last entry: 30 minutes before closing
Closed: 1st, 3rd, 5th Tuesday
Currently being held "Van Gogh – This is how the world looks to me" is a huge space of over 1100 square meters, tracing the life of Van Gogh, looking at the world he himself drew from that line of sight. It is a new type of exhibition where you can feel art.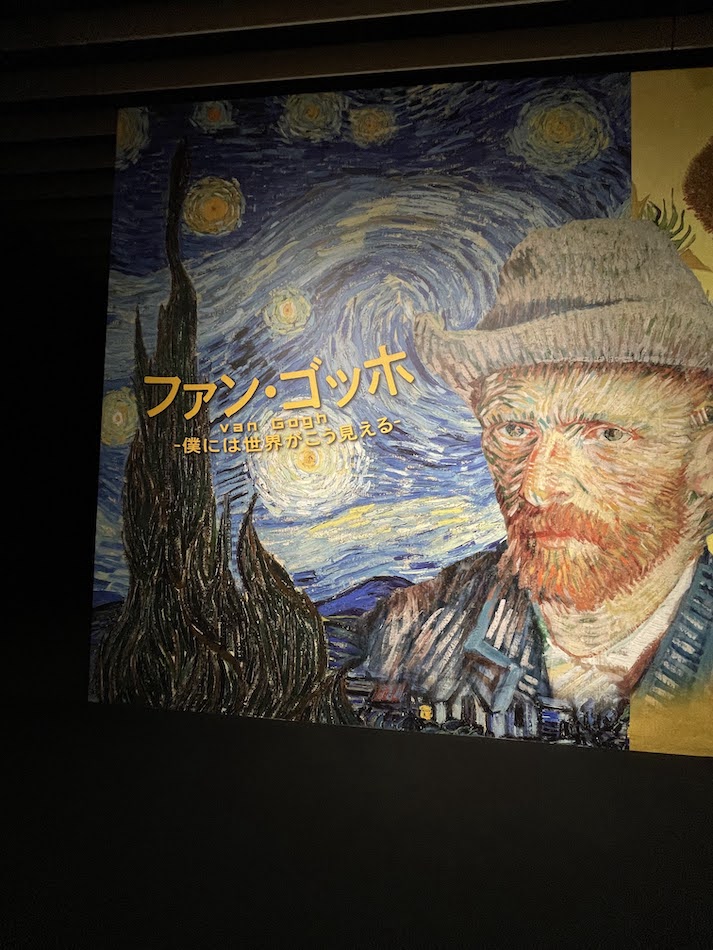 The video experience in the exhibition hall, where all the walls and floors are seamlessly connected by combining 34 high-brightness projectors, is too innovative. The exhibition's story begins in Van Gogh's youth and follows his life up to the end of his life. In the background, sometimes painful, sometimes gentle, heart-wrenching music that everyone knows flows as if it were close to Van Gogh's life.
In the scene that introduces Van Gogh's early works, you can feel the world that young Van Gogh is searching for. Its color is mostly gray and somewhat sad. After that, Van Gogh searches for his own path, groping and entering a new world. On the spot, the world of colorful colors that Van Gogh gazed at is unfolding.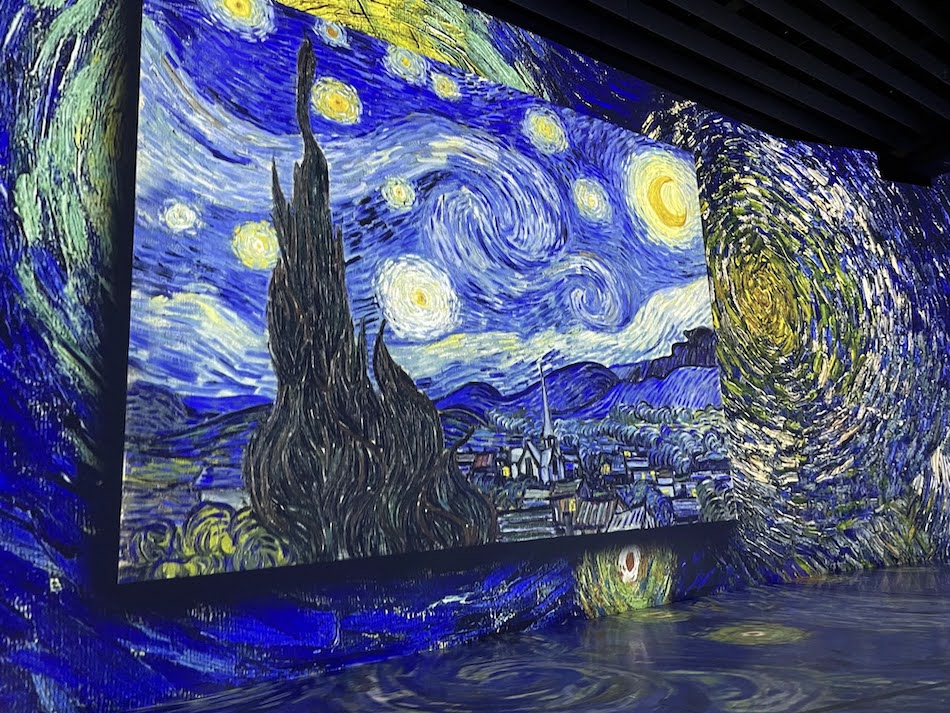 Van Gogh, a painter who is said to have painted in pain. However, what we can experience in this space is the gaze of Van Gogh, a genius, and a world of special colors that could only be seen because of his genius. Furthermore, a space that can be said to be healing for us is born on the spot.
Inside the exhibition venue, you can also see people sitting on the floor and people lying down. Chairs are also prepared, and there are many people who sit there and appreciate it. I recommend sitting in one of the hammocks available in the venue. You can immerse yourself in a world like a flood of colors with the feel of a hammock that wraps around your body. That moment can be said to be the ultimate healing.
The interpretation of van Gogh as a suffering artist has changed to the interpretation of "a genius artist who experienced a flood of colors".
The pandemic caused from COVID-19 has created a sense of blockage in people's minds. In this exhibition created through the eyes of Van Gogh, you will find yourself freed from that sense of blockage. I would like you to enjoy the completely unprecedented experience of "experiencing painting through the eyes of an artist".
The Kadokawa Musashino Museum, which opened in 2020 in Tokorozawa City, Saitama Prefecture, has been planning and holding interesting exhibitions one after another with its innovative thinking. I look forward to seeing their unique activities in the future.
Kadokawa Musashino Museum "Van Gogh -This is how the world looks to me-" Offcial Web Site