Bill's Partyline April 2015
PEOPLE
My Cinderella Lesson by Steve Haynes, one of Japan's most talented and popular foreigners. For his new book, Steve worked with the top names in fashion and fitness here, including Jessica Michibata and Maria Akiyama, and is teaching readers how to look better, feel better, and be better people.
Jessica, as many of you know, recently married British F1 driver Jensen Button in Hawaii. I saw the videos that Ceremony President Tsukasa Shiga took at the wedding with his camera-equipped drone.
PARTIES
VIETNAM'S LUNAR NEW YEAR CELEBRATION 
My dear friend Vietnamese Ambassador Doan Xuan Hung, his family,  and his staff—who are also my neighbors—have really been busy this year celebrating Tet, the Vietnamese Lunar New Year celebration.  
They hosted three people-packed parties in their embassy compound, The first was for the Vietnamese who live in ]apan, the second for the diplomatic corps, business leaders, and other Japanese friends, and the third for the full staff working at the embassy. All the parties were held over one week and special guests included former Prime Ministers Takeo Pukuda (and his wife and Yukio Hatoyama.  I dropped by the embassy recently to congratulate Second Secretary Hoang and his lovely wife Huyen (she's a lawyer) on the birth of their baby daughter An. A big congratulations to all our Vietnamese friends for their New  Year and new little girl. 
OMAN AND QATAR CELEBRATE NATIONAL DAYS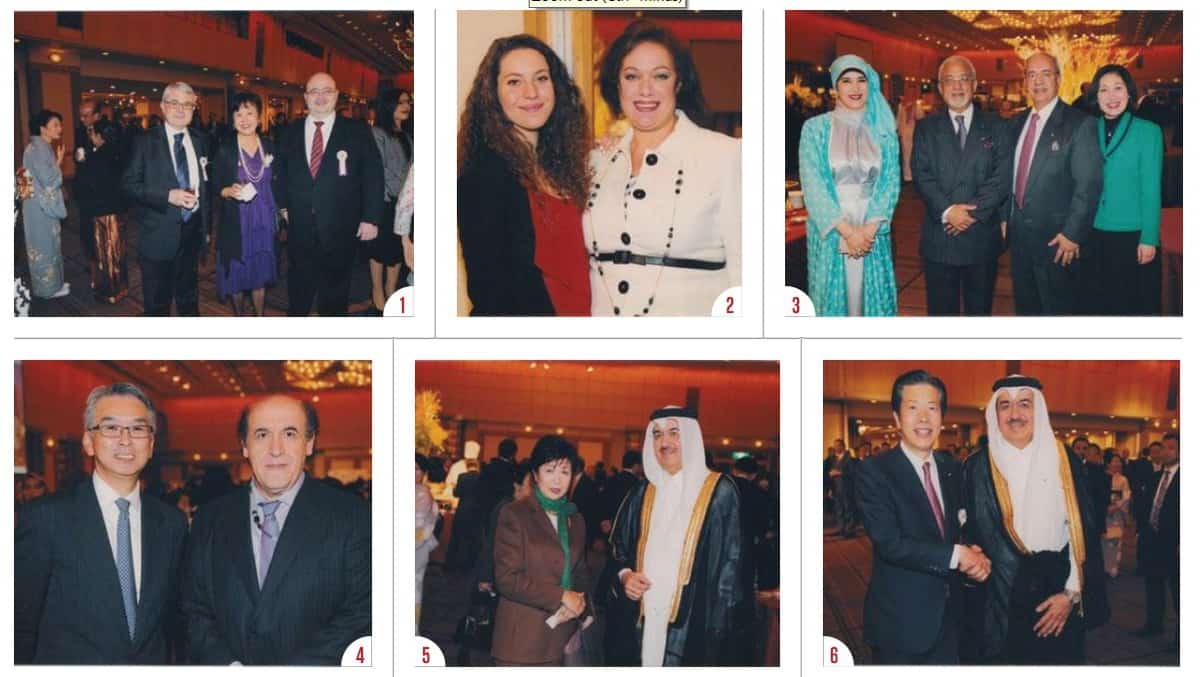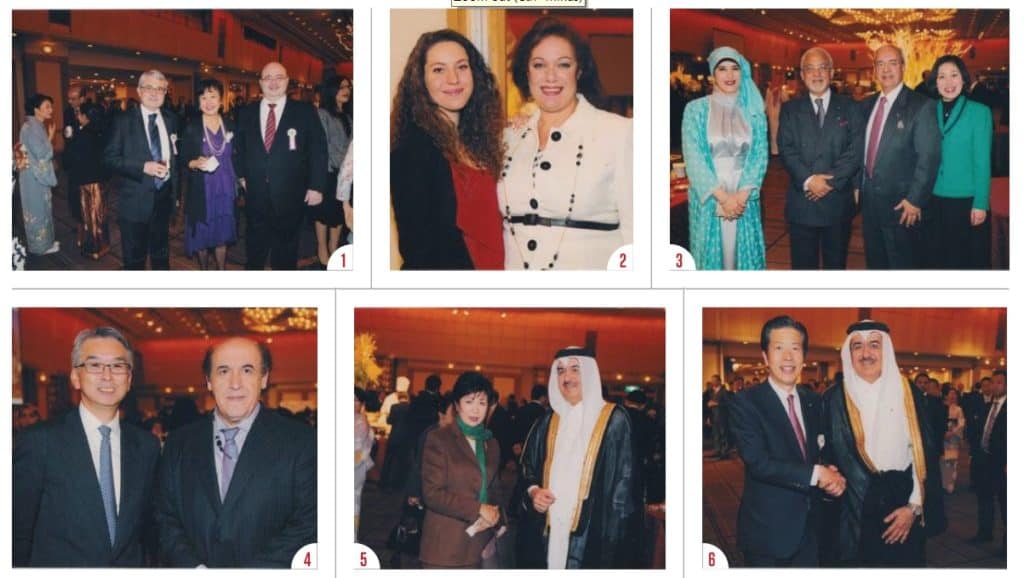 The wives of the Arab diplomatic corps here in Japan have to be some of the busiest, hardest-working women I've had the privilege of getting to know. Abeer Aisha, wife of the Oman ambassador, proved that at her country's 44th National Day reception at the New Otani, as did Jamila Bilal, wife of the Qatar ambassador, at their National Day reception at the Imperial, and Maali Siam at Ikebana Int'l.
We all make changes over the years and everyone at the Oman bash were congratulating Abeer on her great new look. She got together with personal trainer Nick Pettas and his personal trainer wife Aya, worked hard, and really slimmed down. In addition that she changed her fashion concept as well and really came up with a chic cool look. Its also amazing how busy both she and her husband Khalid stay.
PLACES
KONISHIKI, HIS WIFE CHIE PERFORM AT OAKWOOD
 It was an Aloha evening all the way at Midtown Premiere Oakwood when former sumo champ Konishiki and his gorgeous wife took the stage in matching Hawaiian fabric fashion and joined a group of musicians for an hour of great Hawaiian song and dance. They really are good. Special guests included Bu Takagi, the man who first introduced the ukulele to Japan. He took the n-tic to sing and play a couple of Hawaiian favorites while Chie gracefully did a hula dance. Other special guests at the Oakwood Hawaiian evening included popular TV announcer Tsuyuki Shigeru and ]ane Yamano, founder, and owner of the Yamano Beauty College.  Needless to say, it was another great evening at Oakwood. 
IKEBANA INTERNAHONAL FAIR

It was wall~to~wall people at the Tokyo Prince Hotel, where the organization hosted their annual Charity Fair. HIH Princess Takamado joined this year's chairperson Maali Siam (wife of the Palestinian Representative) in cutting the ribbon for the magnificent exhibition of ikebana creations by both Japanese and foreigners. As always, the home-baked cakes, cookies,  etc. as well as the favorite foods of the many participating countries pretty much sold out. I also heard the international handcrafted jewelry 
*First published at the Tokyo Weekender
*Images Copyright: Tsukasa Shiga