Celebrating Chile's 213rd Anniversary of Independence
Chile aimed for independence from Spain, and its first parliament was held on September 18, 1810, which sparked an independence movement. Since then, Chile has recognized this commemorative day as Independence Day. In Chile, Independence Day is called Dieciocho (Spanish for 18) and is celebrated throughout the country.
In Japan, the Chilean Embassy held a reception at Capitol Tokyu to celebrate Independence Day.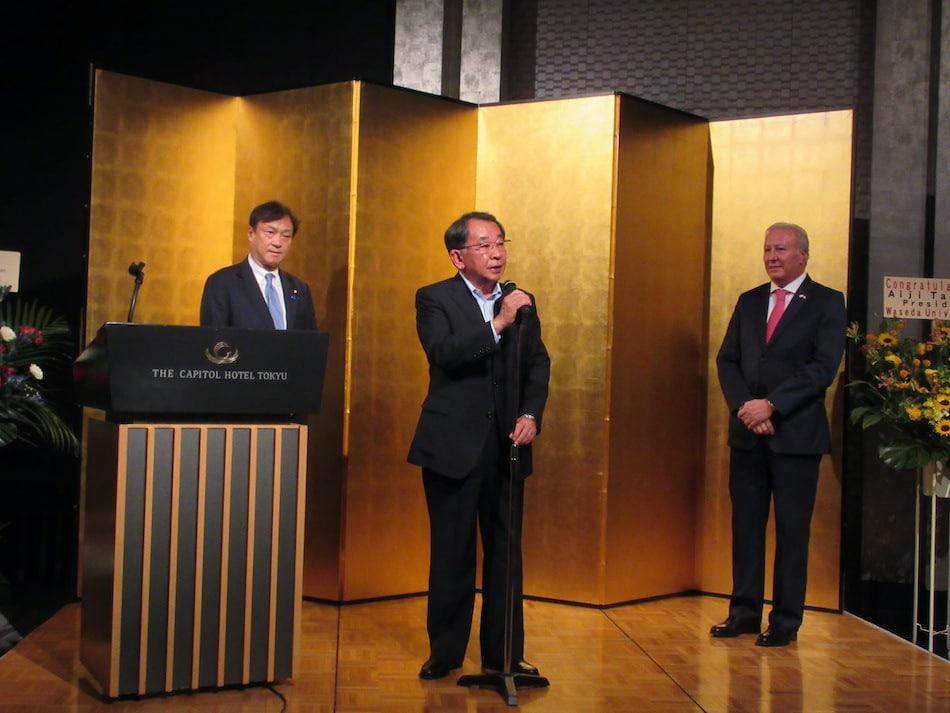 On this occasion, the government, members of parliament, and others gathered to demonstrate the current good relations between Chile and Japan. Also in attendance were diplomatic corps from all over the world, heads of Chile's world-class food-related companies, and people involved in culture and the arts.
To celebrate this Independence Day, the Mitaka Second Junior High School Choir took to the podium to celebrate the friendship between Chile and Japan, thanks to the ties between ALMA, the world's largest radio telescope located in Chile, and the National Astronomical Observatory in Mitaka City.
When we think of Chile in Japan, we think of rich ingredients such as salmon and delicious wine. The country is blessed with a rich natural environment, where it grows high-quality grapes, produces high-quality wine, and has a thriving fishing industry unique to a country with a long coastline. However, Chile is also taking on new challenges using its rich land.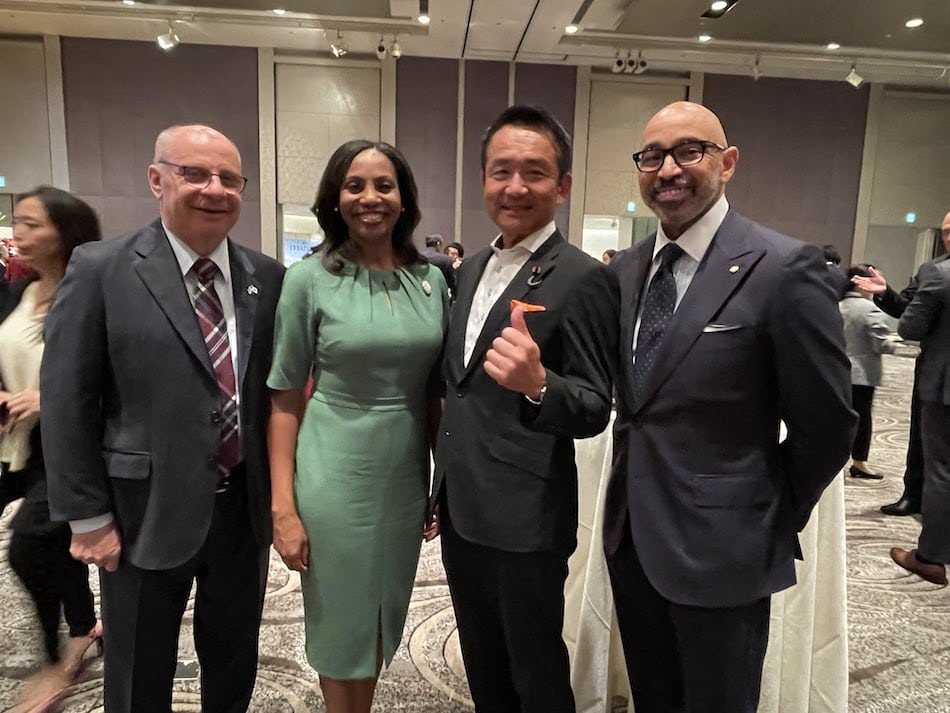 Chile is one of the first countries to begin producing renewable energy and clean energy using the sunlight and wind that shines on its blessed land. Japan and Chile have a strong cooperative relationship in this field as well, and when the Minister of Energy visited Japan from Chile, a memorandum of cooperation related to energy conversion and regeneration was exchanged. Furthermore, cooperation in the field of sustainable energy development will continue to be a form of cooperation in the future.
In February 2023, Chile became a full member of the Comprehensive and Progressive Agreement for Trans-Pacific Partnership (CPTPP). The trade agreement strengthens Chile's long-standing economic ties with Japan and will help boost Chile's imports of copper, molybdenum, lithium and more, as well as strengthen its role as a source of food and beverages. By concluding such agreements, it is expected that demand for Chilean food products in the Japanese market will further increase.
Chilean specialties were served at the Independence Day reception, and many products were displayed at a special booth introducing Chilean products. All of them are very delicious and suit the Japanese palate.
As relations with distant neighbors across the Pacific Ocean deepen, Japan is likely benefit from renewable energy and sustainable fuels.