Commemorating International Women's Day, Association of Congolese Women
On March 18, 2023, the Association of Congolese Women Living in Japan will hold an exchange event on the 7th floor of the Akihabara Square Building. Models wearing dresses with colorful African prints also will appear.
You can enjoy the taste of authentic Congo at the buffet. This is an event where you can enjoy Africa while staying in Japan.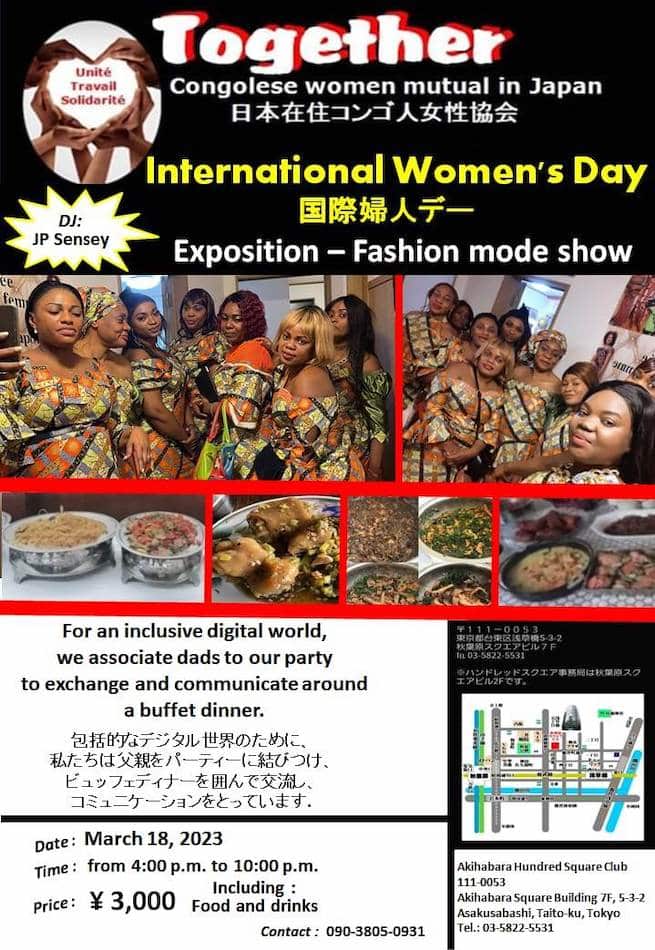 Date: March 18, 2023 4:00 pm to 10:00 pm                   
Venue: Akihabara Hundred Square Club                    
Address: 〒111-0053 5-3-2 Asakusabashi, Taito-ku, Tokyo           
Akihabara Square Building 7F              
Participation fee: 3000 yen (includes food and drink)              
For ticket inquiries: 090-3805-0931