"Fluid Aesthetics" Exhibition, Currently Being Held 
Since last year, the Shigyo Sosyu Collection / Memorial Gallery of Toshima Yasumasa has been holding an exhibition titled "Aesthetics of Fluid," which is profound and worth seeing.
The Shigyo Sosyu Collection was planned based on the "question" of "What is a 'fluid'?" Works by Arakidauji, senior priest of the Ise Naiku Shinto shrine, Deishu Takahashi, Takeo Yamaguchi, and photographer Hiroyuki Suzuki are on display, including newly acquired works by Junko Koshino.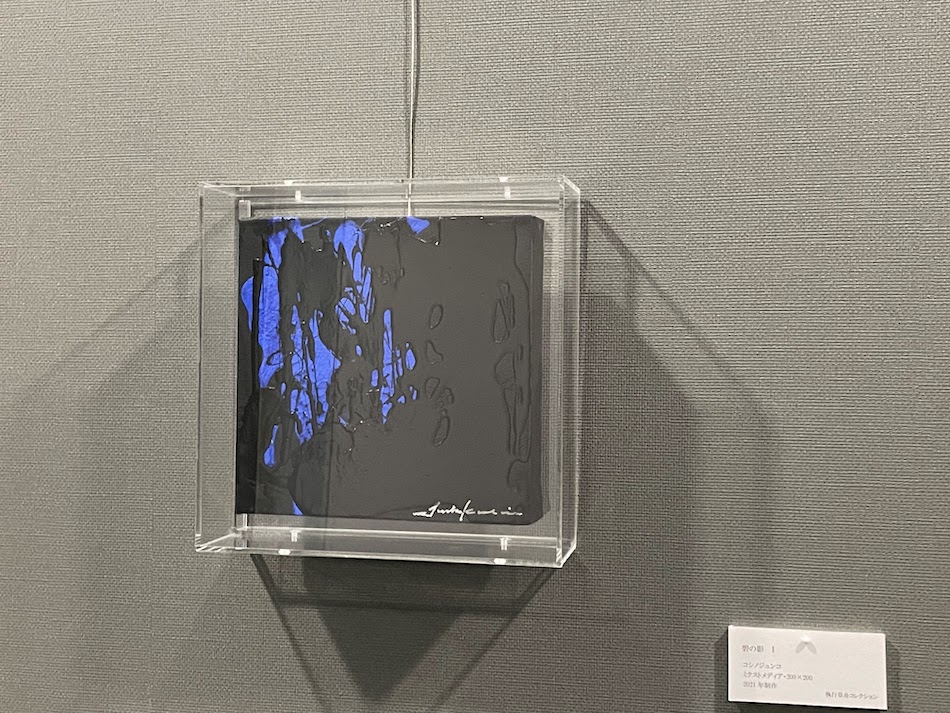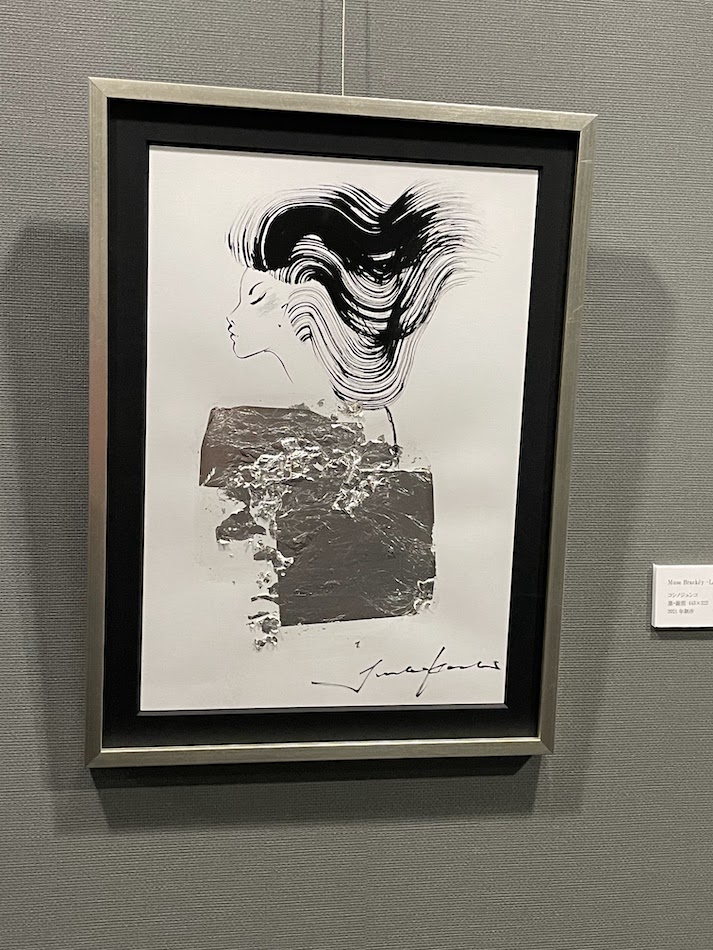 Junko Koshino's activities as an artist are conspicuous, having been on display at a large exhibition at the Oita Prefectural Museum of Art (OPAM) and exhibiting at the Setouchi International Festival. She also provided many other works on display,such as Hyatt Regency Tokyo Bay.
This exhibition presents relatively small works, but all of them are beautifully composed, with unhesitating lines drawn freely by mixed media. Her husband, photographer Hiroyuki Suzuki, photographed the willow trees in the Forbidden City, which inspired him during his visit to Beijing. The composition captures the depiction of the trees as if they are talking to you, and it is wonderful.
In addition, more than 10 works by Yasumasa Toshima, who is the true value of the Shigyo Sosyu Collection, are displayed in this exhibition. His work is very impressive and makes the viewer stop in front of them to take in their beauty.
Toshima Yasumasa lived in Spain for a long time and is said to have been strongly influenced by Velázquez. Sadly, Yasumasa Toshima passed away in 2006, but I think Japanese people should reconsider the work of such a great painter.
Due to its popularity, the exhibition has been extended. This is a gem of an exhibition that many art fans should see.
Period: October 11, 2022 (Tuesday) to February 28, 2023 (Tuesday)
Location: Shigyo Sosyu Collection / Memorial Gallery of Toshima Yasumasa
(Inside the Biotech Building, 1-10 Kojimachi, Chiyoda-ku, Tokyo)
Nearest station:                                 
Two-minute walk from Hanzomon Line Hanzomon Exit 3, 4;
Six-minute walk from Exit 3 of Kojimachi Station on the Yurakucho Line
Map: https://goo.gl/maps/ZgUQdkqZXfovtbN39
Open: Tuesday-Saturday, 11:00-18:00 / Closed on Sundays, national holidays, and Mondays
   ※Prior reservation and contact required before visiting
Contact: 03-3511-8162
Official Website: http://shigyo-sosyu.jp/art/index.html
"Fluid Aesthetics" Exhibition:Website http://shigyo-sosyu.jp/news.html#120