Georgia : Summer Art & Music Fest with Nina Ananiashvili
30th Anniversary of the Establishment of Diplomatic Relations between Japan and Georgia "Summer Art & Music Fest with Nina Ananiashvili" held
Georgia and Japan established diplomatic relations on August 3, 1992, and this year marks the 30th anniversary. In commemoration of the 30th anniversary of the establishment of diplomatic relations, many events and friendship exchange projects are being held between Georgia and Japan. Artists representing Japan have visited Georgia, and many artists representing Georgia have visited Japan.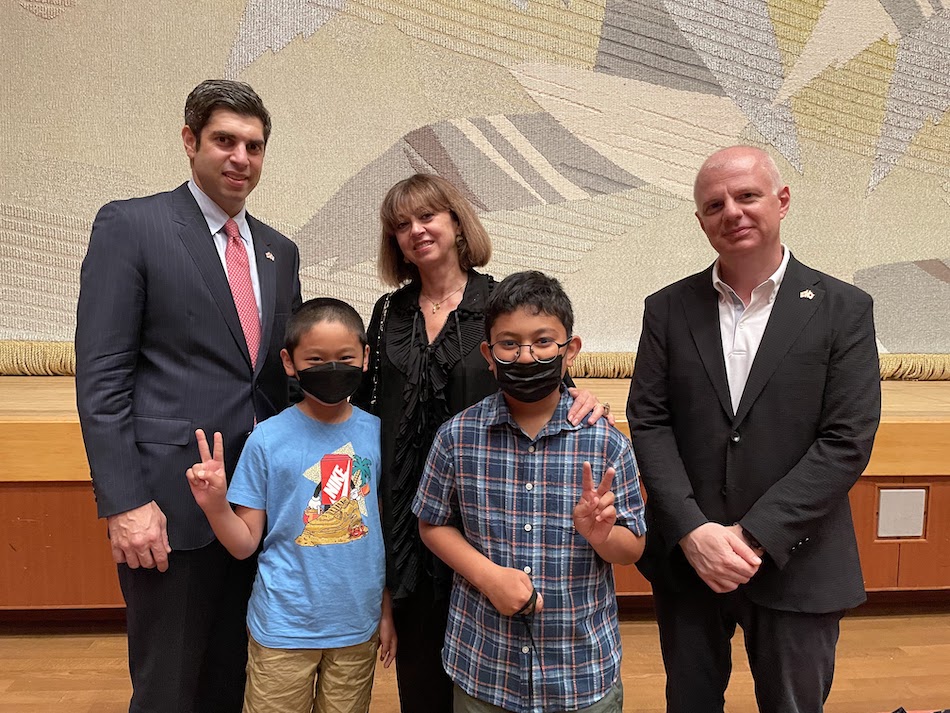 As one of them, a commemorative event was held by the Japan-Georgia Cultural Exchange Association and supported by the Ministry of Foreign Affairs and the Embassy of Georgia in Japan. At this event, titled "Summer Art & Music Fest with Nina Ananiashvili", world-famous Georgian ballerina Nina Ananiashvili acted as a special guest and event ambassador, and H.E. Mr. Teimuraz Lezhava, Georgian Ambassador to Japan, gave a speech and welcomed the audience. Many ambassadors to Japan were also present to celebrate the anniversary of Georgia and Japan.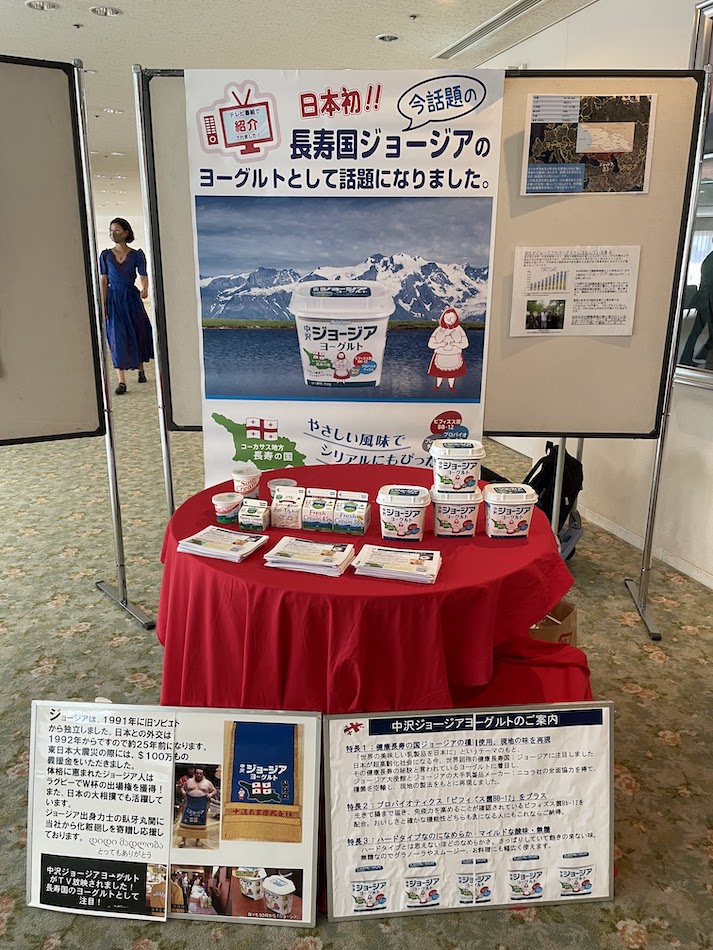 The first part of this commemorative project was the Tbilisi Quartet String Concert ~Georgian music~, and the second part was a performance by Kodo, Japan's leading taiko performing arts troupe.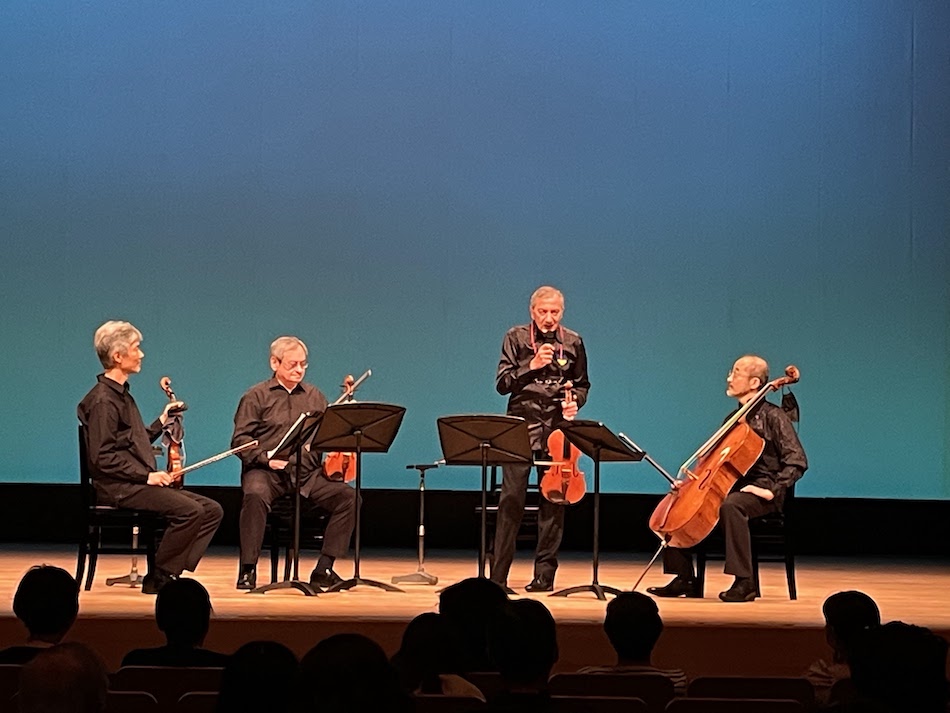 The Tbilisi Quartet has a long history in Japan. The Quartet has organized by Georgian and Japanese performers and basically active in Japan and has a good reputation for its performances. This time, we mainly performed music by modern composer Sulkhan Tsintsadze, who represents Georgia. All songs were composed based on folk songs from various parts of Georgia, but they are beautiful, sad, and heartfelt music that touches the hearts of listeners deeply.
Also, Kodo's performance was dynamic, and audiences couldn't take my eyes off the vibrations and agile movements of the drums that were transmitted through my body.
Nina Ananiashvili and Ambassador Lezhava are credited with planning and directing such an excellent program. Audiences were able to enjoy for a while in a wonderful time created by the collaboration of two people who know Georgian art and Japanese culture.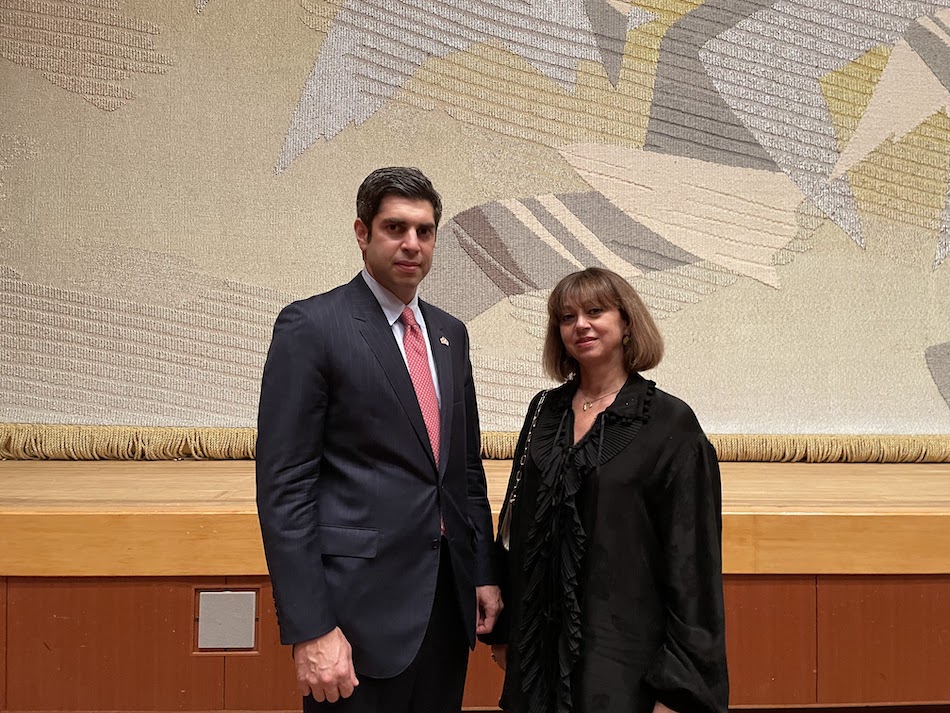 Georgia is a very proud country. It was one of the republics to seek independence from the former Soviet Union on the early stage, and still maintains a very old alphabet. Shkmeruli, a representative dish, has become a boom in Japan, and the richness of its food cannot be overlooked.
In the future, I hope that the "Caucasian wind" will blow from Japan, and that the Japanese people will be able to see Georgia's culture and the hearts of its people.
Read also,
[INTERVIEW] Deep Cultural Understanding as the Foundation of a Strong Friendship