Get Up Close to the Masterpiece "Guernica"
Get up close to the masterpiece Guernica. [Guernica Has Arrived! A powerful 8K Video Space] Held at NTT InterCommunication Center [ICC] from August 16 (Tue) to August 28 (Sun), 2022
Picasso's masterpiece Guernica. With Russia's invasion of Ukraine, no other masterpiece has received as much attention.
Picasso experienced four wars in his lifetime, Spanish-American War, World War I, Spanish Civil War, and World War II. Picasso never painted war itself, but from the beginning of the civil war to the end of World War II, he continued to fight invisible enemies with his paintbrush as a weapon. In an interview with Les Lettres Française on March 24, 1945, Picasso also replied, "Paintings are not painted to decorate a room. They are weapons of war to attack and defend against the enemy."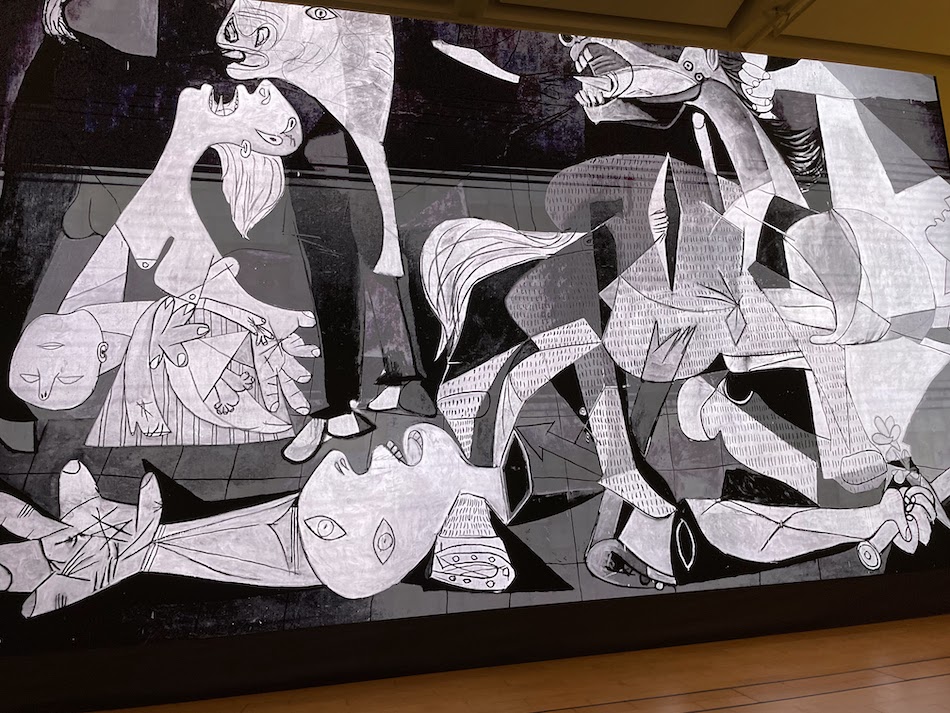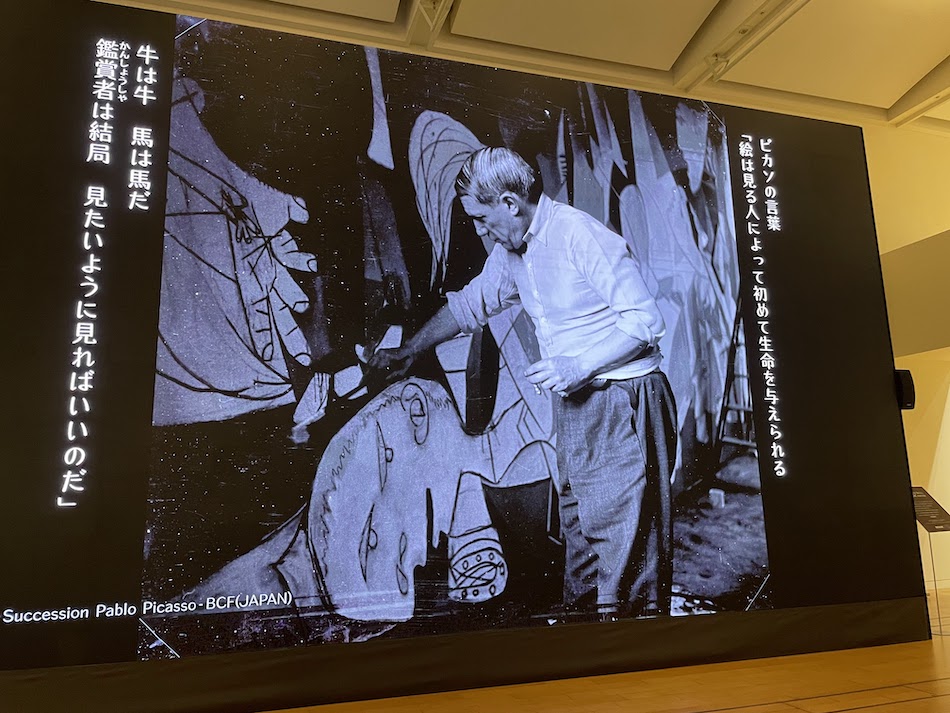 In April 1937 Guernica in Spain was heavily bombed by the Luftwaffe. Knowing this, Picasso chose the bombing of Guernica as the theme of his work to be exhibited at the Paris Exposition.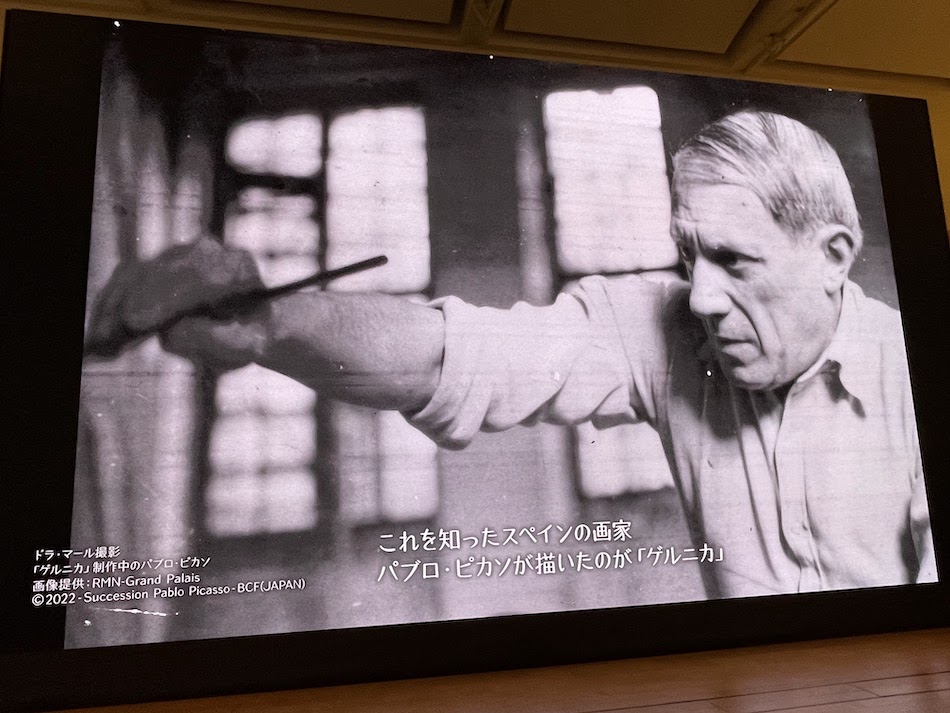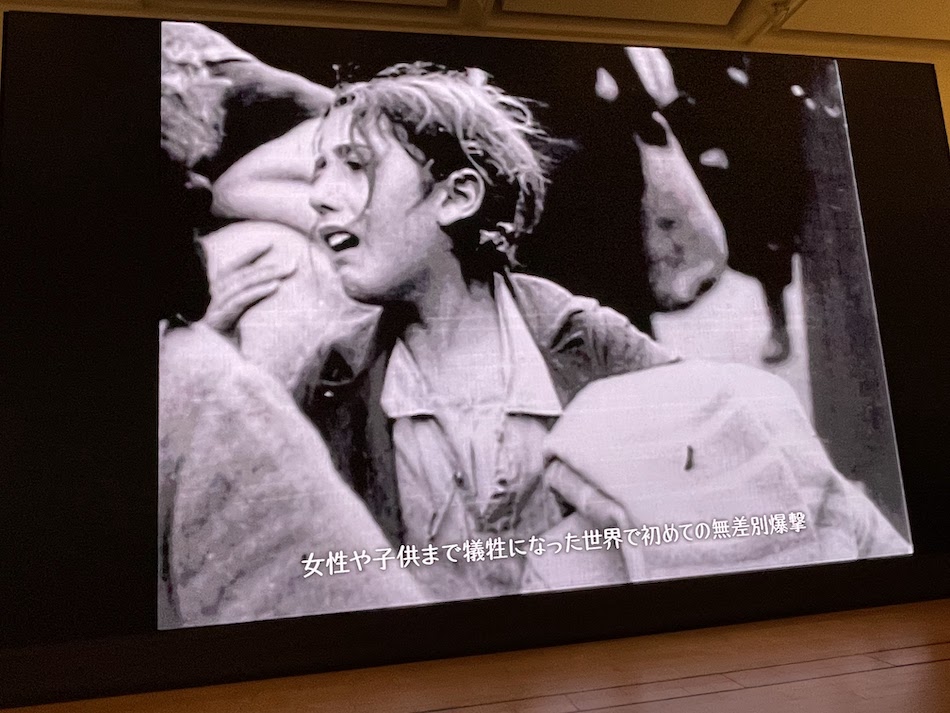 Guernica is currently on display at the Reina Sofia National Museum in Madrid, Spain. Guernica is never taking (it) off the premises. For Spain, it may also mean "the return of the last exile." However, from the time it was created until 1958, it was repeatedly exhibited and packaged in various places, and the canvas deteriorated and fell into a tattered state. That is the main reason why Guernica became a work which never going out of the museum.
NHK and ICC (NTT InterCommunication Center) collaborated to realize a screening of 325-inch 8K high-definition images so that Guernica can be viewed without going to the site. Yasujiro Otaka, professor emeritus at Waseda University, who is a leading figure in Spanish art in Japan, was in charge of supervision.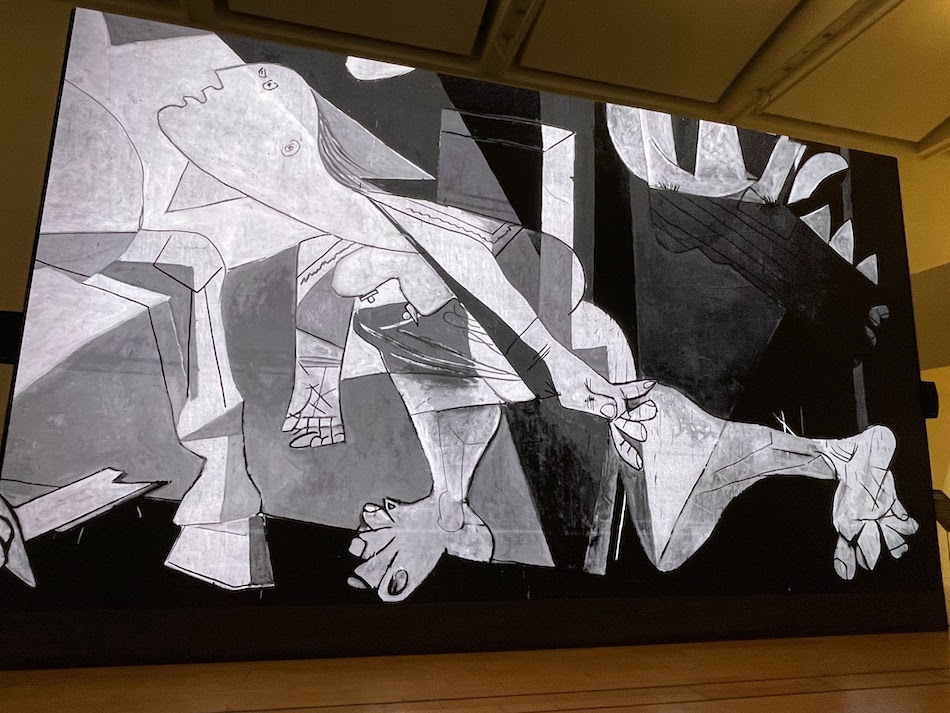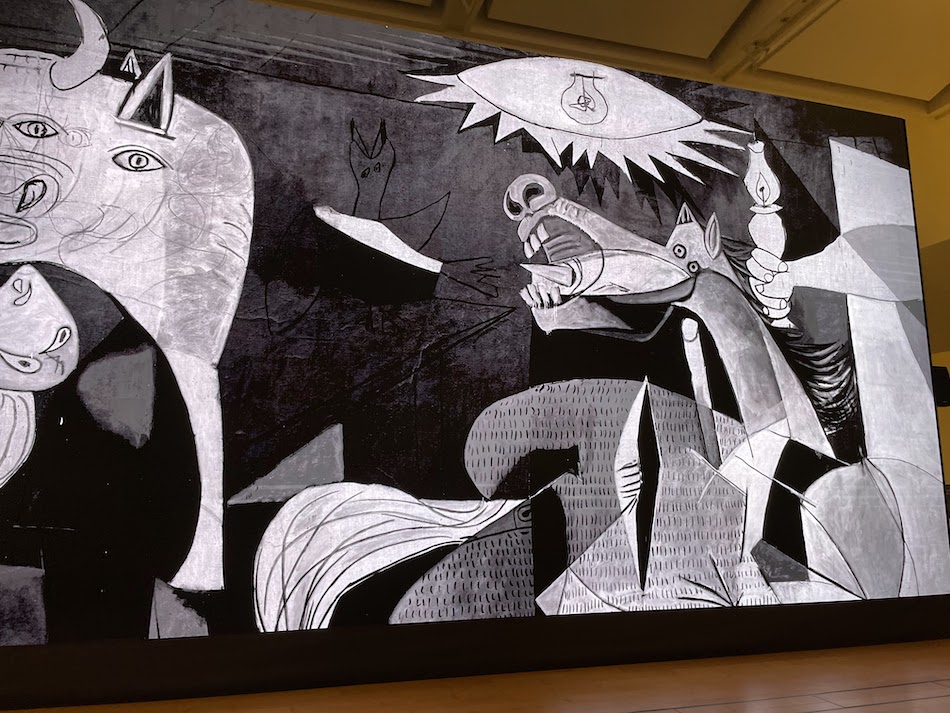 The "secret masterpiece of the century" reproduced in 8K image was really wonderful. People trampled and wounded, a horse in pain, a dead baby in its mother's arms… everything is reproduced as it is, and even the details that go unnoticed by the naked eye can be seen. Through this large screen, you can appreciate this masterpiece as if you were embraced by "Guernica", and feel firsthand why Picasso painted this work.
Can 8K video space be reproduced anywhere? If so, I would like this "Guernica" to be reproduced not only in Japan but all over the world. Through this 8K image, people can see the folly of war. In modern times, it's not just about moving a masterpiece around or going there yourself to appreciate it. Even in this way, you can face art with sincerity.
Art is a shape-shifting medium, but always a medium that reflects people's intentions and the times.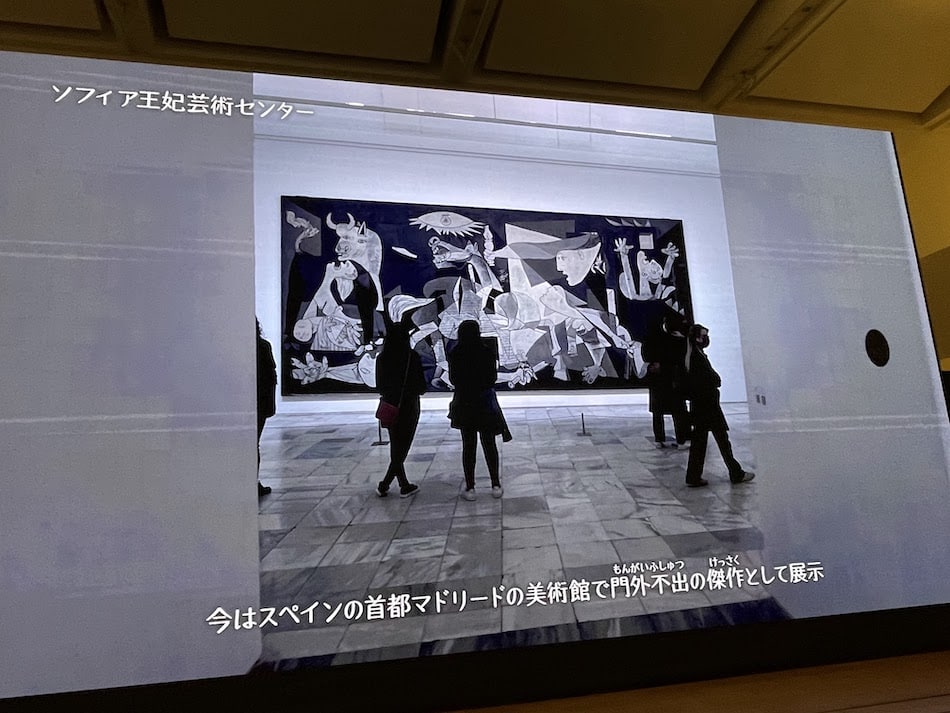 [Link]
Videos related to this exhibition are now available on NHK Archives (https://www.nhk.or.jp/archives/museum/guernica/)