Hungary National Day 2021
It was a cold rainy day for the evening reception at the Hungarian embassy. However, inside the embassy guests were welcomed by Hungarian Ambassador Norbert Palanovics and his spouse Charlotte to a warm and pleasant atmosphere. The occasion was to celebrate Hungary's National Day.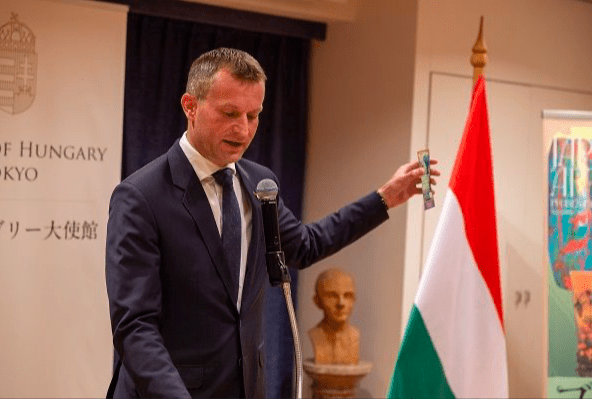 After the guests assembled in the main embassy chamber, both national anthems were played followed by a speech by Ambassador Palanovics in perfect Japanese. He emphasized that Japan is an important partner for Hungary, with prime minister-level officials visiting Japan five times in the last 30 years.
In his speech, he discussed both countries' progress and collaboration in fighting the ongoing pandemic through vaccinations and preventive measures. He also highlighted the importance of discussing and advancing current immigration restrictions to Japan, and that he hoped for continuous progress in these discussions.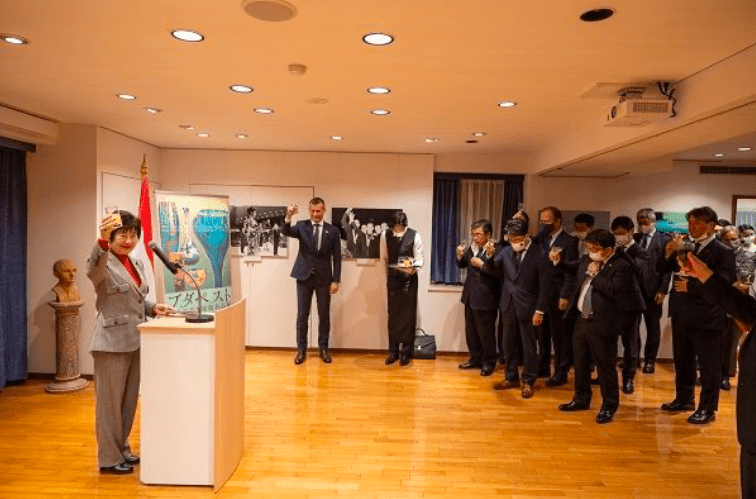 Special guest speaker Mrs. Akiko Santō, the chairwoman of the House of Councilors, gave a toast, saying that the cooperation between the two countries is important to Japan and that both countries would make efforts to strengthen the relationship and work together on many current challenges such as global terrorism and immigration issues.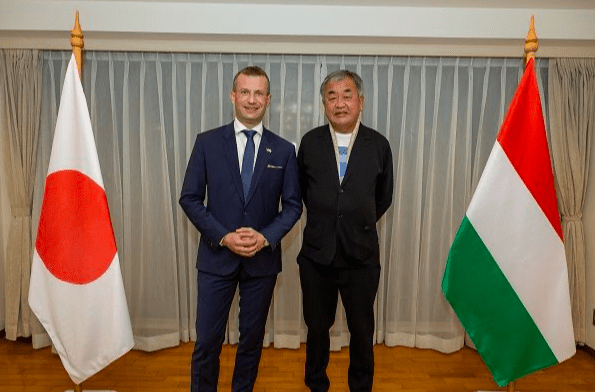 After the speeches, Ambassador Palanovics and Mrs. Santos mingled among the guests of Japan's government officials, diplomats, and business leaders. Star architect Kuma Kengo who collaborated with the Hungarian embassy on the most recent celebration of '40-year Rubik's Cube' in Japan also attended to personally congratulate the Ambassador.
>>Rubik's Cube Inspiration with Kengo Kuma<<
One of the highlights of the evening was the buffet. Guests were served traditional Hungarian dishes including their famous homemade goulash soup. Also, positive to note, after many months of Covid-19 restrictions alcohol was served. Naturally, the wine came from the famous wine regions of Hungary.
However, due to the ongoing Covid-19 safety precautions, the embassy decided to split this year's National Day day event into two sessions (afternoon and evening) to assure social distancing policies.
Congratulations to Ambassador Norbert Palanovics and his spouse Charlotte and the entire embassy staff for a very successful National Day celebration.
Visit: Hungarian Youtube Channel
Hungarian Embassy in Tokyo: https://tokio.mfa.gov.hu/eng