Bringing New Perspectives to Diplomacy: Ambassador of Panama.
Introduction
Emanating from a life-long career in business, His Excellency Carlos Pere Ambassador of the Republic of Panama in Japan, brings unique business perspectives to Japan-Panama relations. In this insightful interview, Ambassador Carlos Pere explains the history between Japan and Panama, what makes the Panama Canal so popular, as well as Panama's unique economic and tourist attractions. In terms of food, the Ambassador says he enjoys Arroz Con Pollo (rice with chicken), particularly when combined with ripe sweet plantain. The Ambassador was born in Panama City in 1974 and studied at the Latin American University of Science and Technology (ULACIT) in Panama. He moved to Japan in October 2019 and although his background is in the private sector, both his father and grandfather served as diplomats.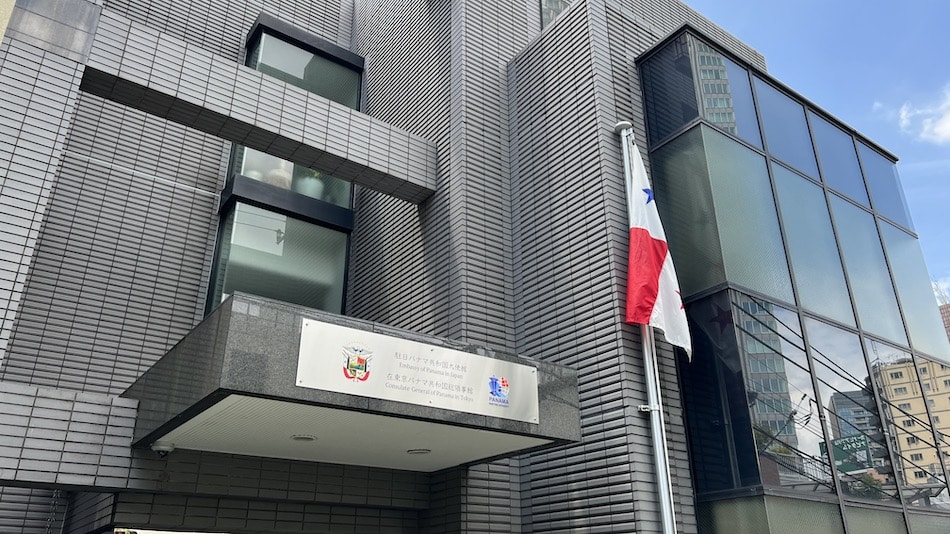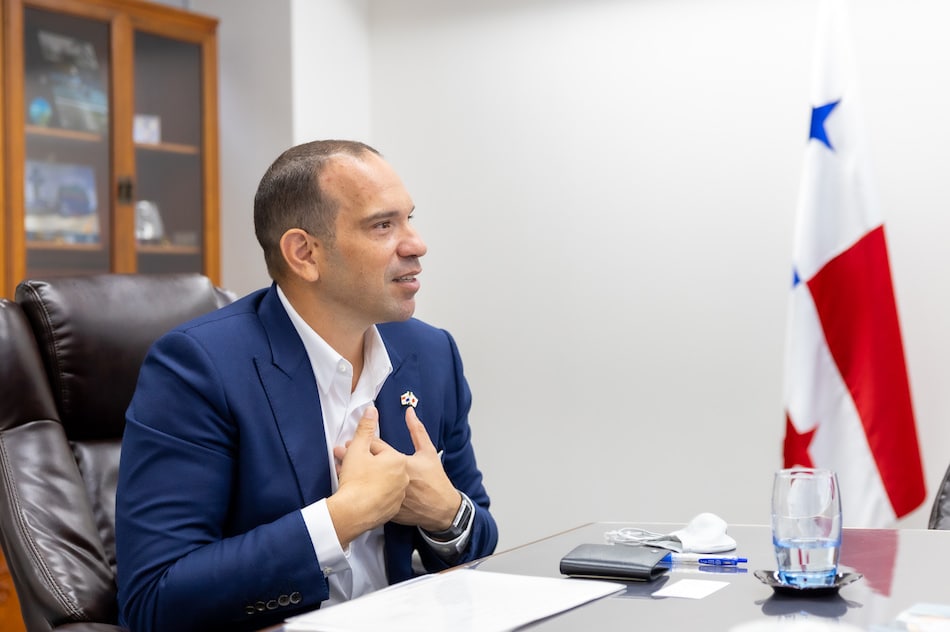 Japan-Panama diplomatic relations
Ambassador Pere:Japan and Panama have a long relationship dating back to 1904. When Panama declared its independence from Colombia on November 3, 1903, almost 60 days later, the first diplomatic relationship with an Asian country was with Japan. This was supported because of the canal.
Sixty percent of the Japanese fleet is under the Panamanian register, and Japan is the second biggest user of the canal. Eighty percent of the LPG (liquified petroleum gas) that is used in Japan passes through Panama. It is an important transport and commercial route for Japan. We have a strong partnership and very solid relationship with Japan, and part of my job is to maintain that healthy relationship and make sure our maritime customers are heard.
What are some of the unique features of Panama's economy?
Ambassador Pere:Panama is gifted with its geographical position. We have the most advanced airport in the region, and we are blessed with the canal (separation between Atlantic and Pacific Ocean) that is approximately 82 kilometers in length. In addition, Panama is an economic hub for many multi-national companies. There are approximately 140 multi-national companies in Panama and around 40 Japanese companies. You can find major Japanese companies such as Canon, Panasonic, Sony, Nippon Koei and Toyota cars in the region. Studies have been conducted that show Panama has the "potential"— it's not just about the four million Panamanians, but about the 700 million people in Latin America.
Panama is a democratic and secure country. We have the infrastructure for any company to grow in the region—there's housing and commercial space. Panama is not prone to natural disasters so it's good for data and logistic centers. We have the largest free zone in Latin America and pharmaceuticals are growing in the free zone because they cater to the region. Japanese companies send their products to the free zone which are then distributed to the rest of Latin America.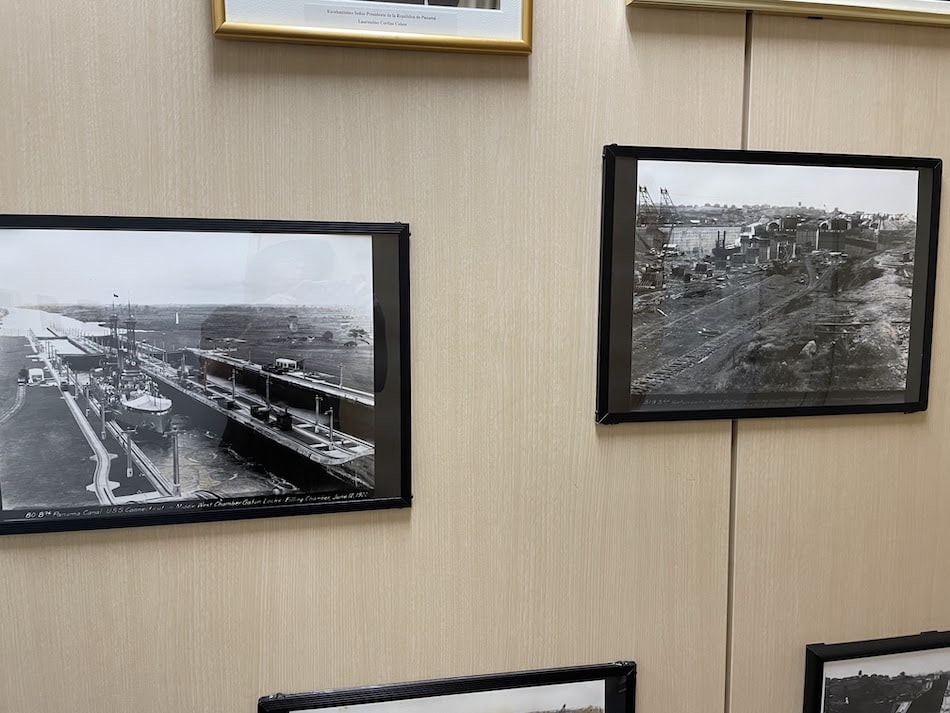 Are there areas you would like to see continued progress between Japan and Panama?
Ambassador Pere:There are a couple of projects going on, especially with JICA (Japan International Cooperation Agency). JICA granted us the funding for the Line 3 of Panama Metro. This is important because it will serve the west part of Panama City, where it will service an estimated 700,000 people. Upon completion, the project would change people's lives by significantly reducing commuting time. Currently, Panamanians have to wake up around 3 or 4 o'clock in the morning to travel to Panama City, which is 17 kilometers away, in order to be on time for work. That means less time with their families and loved ones. It's very important to cultivate a family-oriented atmosphere, hence we are so grateful for the funding and the strong partnership we have with Japan.
The Panama Bay Project in cooperation with the Japanese government aims to improve the sanitary and environmental conditions in Panama City through the construction of wastewater collectors, a wastewater interceptor and a water treatment facility. This project was signed in June 2007. We are very proud of this collaboration and the progress we have achieved so far.
The popularity of Panamanian coffee in Japan is growing. Could you tell us more about it?
Ambassador Pere:When Panama is mentioned in Japan, the first thing that comes to mind is the Panama Canal, the second is Panama Geisha coffee. My recommendation for the agricultural sector is that we have to continue trade and to be competitive in producing high-quality products like cacao. Panama is a premium cultivator of cacao andrum. We incorporate tourism in cultivation and exportation of cacao. It's a win-win situation for both Japan and Panama where we bring Japanese tourists to Panama and we can export agricultural products.
The coffee industry has performed so well, especially in the Japanese coffee market. Coffee geisha started 14 or 15 years ago, and it was by accident. We have to make sure that the acquired taste is suitable to the Japanese palate so that the coffee business will penetrate the market. Last year, Saza coffee, a Japanese company and leading promoter of geisha coffee, paid around $2,000 per pound. Nowadays, you can find geisha coffee at several coffee shops and it is always sold out quickly. This means that the demand is very high, but the production is very low because it cannot grow just anywhere. It has to grow in a specific humidity, altitude and temperature as it's not a common coffee bean.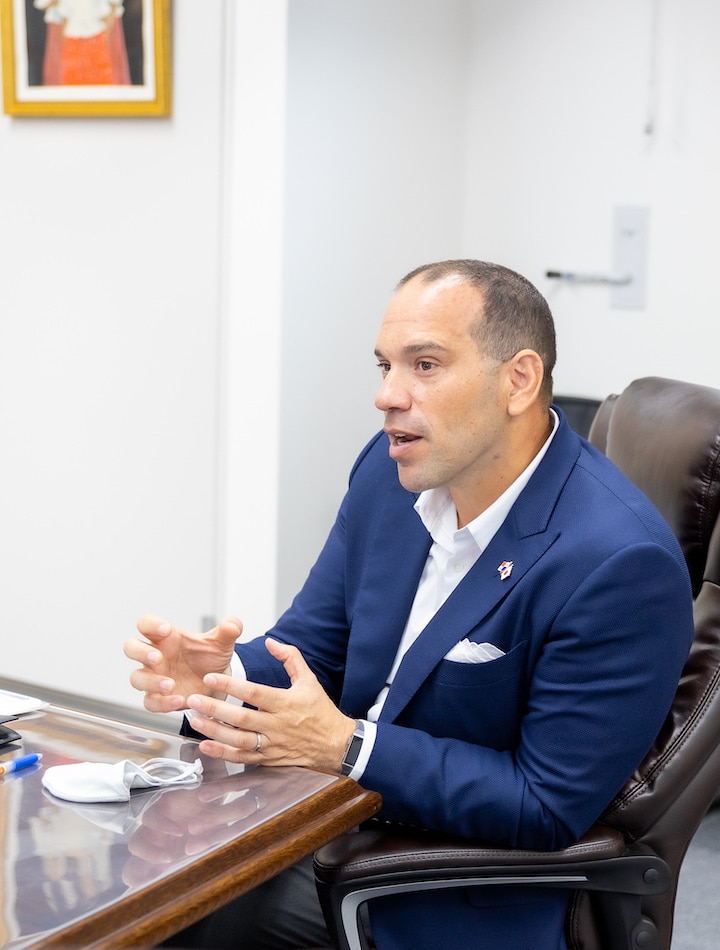 What are your efforts towards sustainable tourism and SDGs in general?
Ambassador Pere:Working towards the sustainable development goals and contributing to the future for the next generations is very important to Panama. One of the biggest challenges the Panama Canal is facing is the effect of climate change because the canal works on a certain level of water. Normally, the rainy season starts in March or April and stops in December. But now the climate has shifted, it starts raining in May and stops in January. The rainy season covers eight months throughout the year in Panama. While it's very beneficial for the canal, when the drought comes, we are worried about the situation because the water level will be significantly low. As a result, we have to find new sources of water. One of the projects that the canal has been looking for is a $4 billion investment project for freshwater.
Regarding tourism, I'm proud to say that Panama had signed an agreement with the United Nations World Tourism Organization for its involvement in sustainable tourism. Panama is going to share on the sustainability of its tourism. Obviously, we have beautiful beaches and mountains, but the most important asset we have is the people. We have people that want to serve and cater for tourists. The truth is that we can have more tourism in the future with Japan—the only thing is how to get there. Japanese people have short vacation periods. Unfortunately, there is no direct flight between Japan and Panama, but we are working on it. It's not just to serve Panama, but to serve for the rest of Latin America. Because of its strategic position, Panama has a new airport terminal that caters to 83 cities directly in the Americas. The second city with the most direct flights is Mexico City at 58 cities. So, if you're arriving from Japan, you can go anywhere in Latin America or the United States.
Tell us about the history of mola.
Ambassador Pere:The mola is an artwork of the Guna Yala. The Guna (Indian) are the native people living on the northern part of Panama, in the San Blas Islands, which is comprised of 378 islands. The molas are handmade art (clothing) using a reverse applique technique. Nowhere in the world is the name "mola" used, it is only used in Panama by the Guna Yala. It's part of our national culture. "I can be anywhere in the world but if I see a mola, I am very proud of this piece of art." Molas are the number one source of income for the Guna people besides fishing.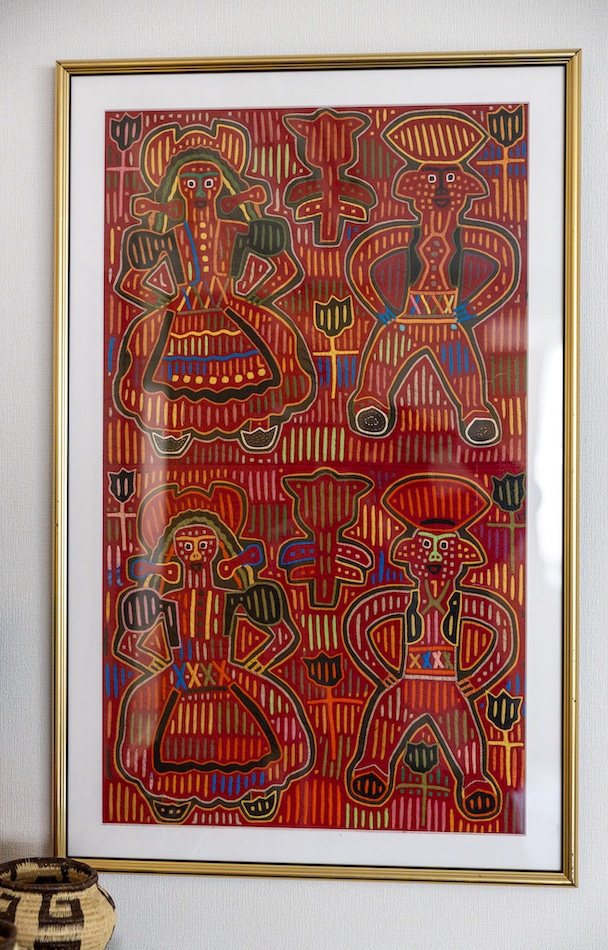 How have you and your spouse experienced Japan so far?
Ambassador Pere:I've been here for three years. I arrived in Japan in October 2019, right after the enthronement of the emperor. In March of 2020, COVID-19 became part of our lives. I was blessed to be the Panamanian Ambassador in Japan during the Tokyo Olympics, even though I had to watch it on TV like most of us due to the global pandemic. Considering the challenging circumstances and extreme pressure Japan received, it deserves our highest respect for hosting the Olympic games and making it a success.
I always tell everyone that, "Yes, I am the ambassador of Panama to Japan, but I am blessed with this position." Why? "Because Japan is a tremendous country, admired throughout the world." I always ask myself, "Why didn't I visit Japan before I was appointed here?" 
Yes, the language is challenging. But once you come here, you realize that you have to come back every two or three years, regardless of the distance. So, I encourage all my friends to experience Japanese hospitality and the amazing places to visit. I have gone to 12 cities with my wife, and she says, "No, we have two more cities to visit." She has a list of places that we want to visit. Every place that we have visited is something special.
Read more